Horse Racing News
The British Horseracing Authority confirmed that all horseracing in Britain be suspended from Wednesday March 18, initially until the end of April 2020.
Detailed proposals are being developed for a resumption of racing from 1st May, if that is possible. When that happens, racing will begin on the flat and behind closed doors to minimise demands on emergency services. read more
The Return of Pinatubo 31/03/20
The flat season should now be fast approaching, as we see the end of the national hunt season, following another successful Cheltenham Festival.
139 Horses So Far for the Epsom Derby 25/03/20
Two and a half months will hopefully be enough to see the sun shining on the fortunes of horse racing. The Investec Derby in Epsom Downs is expected to go on as scheduled.
Five 2020 Cheltenham Festival Winners to Follow 24/03/20
With another Cheltenham Festival done and dusted, it's still well worth your while looking back over the four-day extravaganza for some of the most eye-catching performances and impressive displays.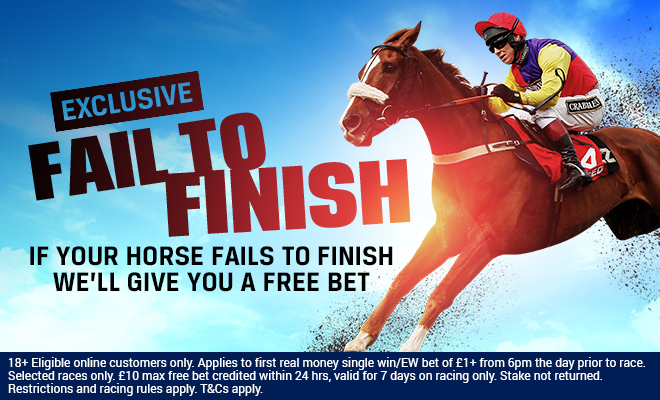 The New Royal Ascot Style Guide has been Published! 24/03/20
Never mind what the future brings, elegance stands firm as a rock. The official website of Royal Ascot features the new Style Guide for 2020.
Ireland is Racing On - and Some Other World Locations 21/03/20
Life is going on in the horseracing world, despite the UK enforced pause. Ireland is not the only one holding the fort.
Might Online Gaming Replace Traditional Sports Competitions? 18/03/20
The public has enjoyed online competitions since Pong was first released over 40 years ago.
Onlinepoker.net
 provides you with comparison guides to give you the best options when to playing poker in the UK.
---
Your Best Start in online Sports Betting -
---
Searching for new online casinos 2020? Have a look at this
new list from CasinoBonus
to claim the latest offers in the UK.
---
If you like betting on horses, then you probably also like betting on cards. Check out online
blackjack
in Finland.
---
Looking for a new casino 2020? At 
NewCasinoStar.co.uk
 you will find all new sites.
---
If you want to gamble on a 
new online casino
 in 2020, look no further than CasinoRunner.
---
At www.casinoslots.co.nz you'll find
online casino NZ
extensive expert reviews and analytics. Discover the best online casino New Zealand.
---
Any Kiwis who want to gamble online for cash and win? Choose your
real money casino
in New Zealand with lots of pokies and table games
---
Find out more about
オンラインギャンブル
, online gambling habits in Japan.
---
If you're a slots fan then check out the latest free spins offers at the best UK slot sites
here
.
---
Interested in learning more about online gambling? Visit
Casino Advisers
, daily updated with campaigns and strategies to help you win!
---
Continuation of the free spins story in 2019 is possible and we will show it right now with 
https://asgardcasinosfi.com/ilmaiskierrokset/
---
While looking for the
best online casino New Zealand
players should definitely visit Casino HEX Gambling Guide.
---
Why wait days for your withdrawals to arrive when you can rather play
bankid casino
? Checkout this guide and play casino with no account. PS: Only applies in a few geos.
---
We created a 
list of the best online casino sites in Nigeria
 and reviewed each of them for you.
---
At 
allvideoslots Norway
 you will find everything you need for a perfect online casino start.
---
Want to know more about online gambling in South Africa? There are portals with information about 
online casinos for south african players
. When you want to know about Finland casinos? You can look for a term like
hyvä nettikasino
to find their best online casinos.
---
How Bookies are dealing with the Coronavirus Outbreak 16/03/20
As Coronavirus continues to spread, sports betting companies are facing a slew of new challenges.
5 Things You Shouldn't Forget for a Day at the Races 16/03/20
The enjoyment of a day at the races is not just about betting but rather the finer details which can make your experience more convenient, interesting and memorable.
CBD for Horses: Is It a Good Idea? 16/03/20
Opinion is certainly divided on this topic but there are still no major concerns about the use of CBD oil in general.
Why Bingo Is Catching on Among UK Gamblers?16/03/20
Believe it or not, the bingo industry is experiencing a resurgence in recent years and this is especially true when it comes to online bingo in the UK.
Cheltenham Festival 2020 – Everything You Need to Know 13/03/20
This year's festival starts on the 10th of March. Here's everything you need to know about the big races as the four-day racing extravaganza kicks off!
Best Betting Sites in India 2020 05/03/20
The Indian sports betting industry has always been somewhat controversial due to the restrictive laws prohibiting online gambling. However, the laws pertaining to sports betting such as horse racing and cricket sports betting are far more lenient.
Coneygree and Cue Card Meet Again at Cheltenham Festival 04/03/20
A dozen former racehorses, including nine individual G1 winners, will be parading on Tuesday, day one of The Festival™ presented by Magners at Cheltenham.
Katie Walsh: A Jockey's Journey at Cheltenham Festival 02/03/20
Cheltenham Festival is the biggest week in jump racing, with over a quarter of a million tickets sold and another three million people expected to watch on TV.
In the limelight at Cheltenham Festival - A look back at the Stayers' Hurdle 03/03/20
The annual festival is one of the largest on the jumps racing calendar, which takes place over the course of four days and with race prize money second to only the Grand National.
Horse Betting vs. Traditional Casino 28/02/20
If horse racing is the Sport of Kings, then the casino is the ultimate playground of the thrill seeker.
Horse Betting Games vs. Slots 28/02/20
Horse betting games and slots both feature on online casinos and are increasingly popular for their ability to mimic real-life action.
How Big Data Is Changing Betting 25/02/20
Liverpool might be the most dominant football club in the EPL this season. But their journey to greatness began back when Jurgen Klopp joined, and it got a boost from embracing science, big data to be precise.
How Big is the Sports Betting Industry? 24/02/20
Sports betting is now available in almost every sport, in every country around the world, and it's becoming more popular.
How to Place Live Bets in Horseracing 21/02/20
It used to be that you had to be at a race meeting or in your local bookmakers' shop in order to place a bet on a horse race.
Tiger Roll and Delta Work Training to Bag Gold Cup and Cross-Country Wins 21/02/20
Tiger Roll boasts an official rating of 171, a mark which theoretically would put him right in the mix for the Magners Cheltenham Gold Cup.
Al Boum Photo Chasing a Slice of History in Magners Cheltenham Gold Cup 19/02/20
Willie Mullins believes Al Boum Photo's light campaign is a positive as he gears up to defend his G1 Magners Cheltenham Gold Cup crown, bidding to become the first horse since the great Best Mate to win back-to-back editions of Jumps racing's Blue Riband. 
Supreme Novice Hurdle Contender Chantry House Hoping to Maintain Unbeaten Record in 2020 18/02/20
It may still be early days for Chantry House, however, the six-year-old remains unbeaten in his first three starts under rules.
Free Horse Racing Games You Can Play To Practice Your Casino Skills 18/02/20
When you are a fan of horse racing, you often find that you will do anything to get an extra slice of the action.
Faugheen Maintains His Unbeaten Record Over Fences 17/02/20
It was one of the most popular results of recent times, as Faugheen defied the statistics to win another Grade One at the age of 12.
Mullins Slight Favourite over Elliott for Top Trainer at 2020 Cheltenham Festival 18/02/20
Away from the more mainstream betting markets for the 2020 Cheltenham Festival, we find the Top Trainer award.
Where Would Tiger Roll Rank among the Greats with a Third National Win? 15/02/20
In April 2020, reigning champion Tiger Roll has the chance to make history by winning three consecutive Grand Nationals.
Online and Land Based Betting on Horse Races 14/02/20
The first horse races were held in Ancient Greece and managed to gain immense love and popularity of the most influential peoples of that time, specifically Greek, Roman, and Byzantine.
Cheltenham Festival 2020: where to get the best betting value 11/02/20
The renewal of this world-renowned national hunt horse racing event begins on Tuesday 10 March with four days of pulsating action coming to a climax on Friday.
Altior on Right Track for Champion Chase After Newbury Victory 10/02/20
Attention turns to the Cheltenham Festival, with the latest horse racing betting odds placing Altior among the favourites for the Queen Mother Champion Chase on March 11th.
What New Bettors are Looking for in Horse Racing Bookies 09/02/20
We have all been new to something in our lives and that's as much the same with betting as anything else.
Excitement is Building for The Saudi Cup, and the $20m Prize Fund 30/01/20
Horse racing in Saudi Arabia is looking to transform the sport and make waves in the right places. And one of the key ways in which this is being achieved is through the purse that is being offered.
A Guide to Cheltenham Festival's Centrepiece Races 27/01/20
This year's Cheltenham Festival is on the horizon and in just over a month, we will hear that famous Roar echo around Prestbury Park and beyond.
Cheltenham Festival 2020 - Race News and Updates 21/01/20
The Champion Hurdle is the main race of day one at the Festival, and the current antepost favourite is Nicky Henderson's Epatante.
How To Bet On Horses For Beginners 21/01/20
Here's a quick guide to give you, the beginner, all the knowledge necessary to confidently place your bets on the races.
2020 Cheltenham Gold Cup Key Contenders 17/01/20
Anticipation continues to build ahead of the Gold Cup, which appears to be as competitive as ever, with defending champion Al Boum Photo heading up the betting.
Higher Power In Motion For 2020 Pegasus Crown: Will He Make It? 14/01/20
We're almost half-way through January, which means the Pegasus World Cup will commence on January 25, 2020.
Gold Cup Entries Present a Puzzle for Punters 14/01/20
Even by the standards of the Gold Cup, there is bound to be a bit of head-scratching when punters analyse the current ante-post markets.
How Blockchain Is Impacting the Casino Industry 08/01/20
Despite the many advantages of casino sites, like excellent graphics and smooth interaction, there are some things that blockchain can bring to the casino world.
Champ Takes Fall - Will Look to Rebound Ahead of Festival 06/01/20
The unexpected fall of chase monster Champ served as another reminder that nothing is in the bag until a horse crosses the finish line with the jockey still on-board.
Horse Racing In 2020: What To Expect 30/12/19
This has been a strong year for horse racing, and it looks likely that things are set to improve further still in the coming year.
How Horse Racing Fans Influence New Betting Sites 20/12/19
If you are a horse racing fan looking to gamble online, it is important that you join a site that has plenty of betting opportunities.
Cyrname favourite for King George following ending Altior winning run 16/12/19
It really has been a remarkable rise to the top for Cyrname, who only one year ago was well beaten in a handicap at Ascot off an official rating of just 150.
8 Things You'll Need To Be A Successful Horse Racing Bettor 10/12/19
If you've ever seen anyone making a decent living from horse racing betting and thought "I could probably try my hand at that", then you might want to reconsider that thought.
Fakir Overpriced for JLT Novices' at Cheltenham 09/12/19
The JLT Novices' Hurdle at the Cheltenham Festival has already proven in its short history to be a race of real importance for the future as well as for the present.
Casino Sites That Let You Bet On Horse Racing Events 03/12/19
Horse racing is the UK's second-favourite sport after football, and it's been revealed that the horse racing industry in the UK generates over £3.7 billion for the nation's economy.
What does it take to be a Successful Horse Racing Bettor? 02/12/19
Horse racing has been helping families create memorable experiences for centuries. From central Asia to South America, Australia to the USA, horse racing is one of the most popular sports in the world.
Why is Horse Racing a Better Bet than Football? 27/11/19
Betting on football and horse racing are the world's two most popular forms of gambling.
The Rising Star and the Fallen Giant: What Next for Cyrname and Altior? 26/11/19
As the National Hunt campaign gets into full swing, where will these two fantastic horses with different questions to answer look to position themselves during the rest of the season?
GambleScope.com - Your Complete Collection of Gambling Articles and Reviews 20/11/19
Leave the beginner status behind and master your favourite online gambling options.
Top Horse Racing Slot Games 20/11/19
We evaluate three slot games that manage to capture at least some of the excitement that pervades race tracks around the world.
Redemption for Happy Diva in the Gold Cup at Cheltenham 20/11/19
What a difference 12 months makes. At last year's BetVictor Gold Cup, it all ended in agony for Happy Diva and jockey Richard Patrick as they were brought down by a faller just four jumps from home.
Unlucky for Aidan O'Brien in Australia 18/11/19
It was unlucky again for Aidan O'Brien as his horse Il Paradiso could only finish in third behind Vow and Declare, only being beaten a neck.
Casino Gambling VS Sports Betting: What's the difference? 12/11/19
Despite being different activities, most people use the word gambling when referring to either sports betting or casino gaming.
No Magical Ending for O'Brien 30/10/19
There will be no last hurrah at the Breeder's Cup for the Aidan O'Brien-trained Magical, after the four-year-old filly was ruled out when found to be spiking a high temperature, before leaving for the United States.
6 Online Betting Trends Redefining How Professionals Wager 29/10/19
Before online betting revolutionized the industry, people drove miles on end to wager at physical bookie shops.
Constantinople Favoured in the 2019 Melbourne Cup 26/10/19
You can find odds on the event at racebooks and online sportsbooks around the globe, but to make sure you compare and get the best bonuses, check this review before diving in.
The Grand National all Around the World 24/10/19
The Grand National is an institution. First run in 1839, it's a key date in the calendar for any horseracing fan, or those that don't share an interest but fancy a punt.
What are the Latest Casinos Trends? 23/10/19
What technologies and advances are part of the gambling world at the moment? Read on this article and reveal the main catalysts of the gambling industry.
Online Casino UK 17/10/19
If you are new to uk casino online activities, one thing you must bear in mind is that not every casino or game you see online is good for you.
How Much Does a Horse Cost? 12/10/19
The cost of owning a horse can vary greatly, depending on where you live, where the horse will live, what kind of horse it is, and more.
3 Most Bankable Ways Of Betting In A Horse Racing Game 11/10/19
Sports betting existed many years ago, which serves as the main reason why a lot of sports games continue to dominate in the entertainment world.
Two Willie Mullins Horses to Follow Ahead of the 2019/20 Season 04/10/19
We cover two horses worth following from the all-conquering Mullins stable, who are expected to have a very successful season ahead.
Why You Should Skip The Races And Bet Online 24/09/19
Are you someone who goes to the races alot? Find out some of the reasons why you should skip the races and bet online in the future here.
Most Famous Horse Races 21/09/19
Horse racing has always played a big part in the world of betting. We take look at some of the most famous horse races in the world and give you a small insight into them.
The Galway October Races 19/09/19
2019 is a very special year for the Galway Races. The racecourse at Ballybrit is its 150th anniversary, and the races and events at Galway are focused around that celebration.
Place Sports Bets Right From Your Smartphone 18/09/19
The improved mobile phone technology has greatly aided in the accrued benefits, for instance accessibility, drastically lowered costs as well as fineness in the gaming industry.
Will Advertise Rise to the Occasion at Ascot Again? 14/09/19
Trainer Martyn Meade will be hopeful that his charge has one final great display to end the campaign on a high note in the British Champions Sprint at Ascot.
Ghaiyyath - The Next Superstar for Godolphin? 12/09/19
Godolphin would appear to have another horse of the highest order on their hands following Ghaiyyath destructive success in the Group 1 Grosser Preis Von Baden.
How Music Influences Players in Sports Betting Games 03/09/19
Music is all around us, so it's a no brainer that it has a psychological impact on us.
Why Seat Scalpers Are Akin to Sports Betting Pundits 03/09/19
Seat scalpers, a name that strikes fear and sometimes evokes disgust into the hearts of others.
Top Current Trends About Online Sports Betting 03/09/19
Sports are universally popular. There are so many different sports, and each has its own massive and dedicated fanbase.
Godolphin Have Strong Hand in 2000 Guineas Ante Post Betting 02/09/19
The world famous all blue silks of Godolphin have staggeringly only been carried to victory once since 1999 in the 2000 Guineas at Newmarket.
Online Bingo Is for Men Too 02/09/19
The world is changing. There are no typically male or typically female pursuits anymore – we can all do whatever we want with our spare time.
Why You Will Enjoy Going to a Football Match if You Love Races 28/08/19
When it comes to betting and looking for a great day out, there are many options for you to choose from.
A Look into the Future: What will the Casino Industry Look Like in 10 Years? 27/08/19
Casinos have evolved a lot over the last few decades, from the traditional brick and mortar premises where the choice of games was limited to the digital versions of late that have taken the industry by storm.
Bingo. Knowing More About It 20/08/19
The primary step in Bingo is to sign up for a casino working in online or some gaming website with the license, which means they are respectable and safe.
Horse Racing - the Different Types of Racing and Why It's Popular for the Audience 14/08/19
Horse racing is one of the best sports that people love to watch. Horse racing is an entertainment sport, but it is usually competitive.
Too Darn Hot Scorches into Pole Position 04/08/19
Two impressive G1 victories in the space of three and a half weeks have catapulted Too Darn Hot to the head of the points' standings for Cartier Horse Of The Year Award.
New Stable in Victoria to be Launched by De Kock 11/08/19
Mike de Kock has dramatically boosted Australian horse racing by confirming he will be opening a satellite yard in Victoria.
Thinking Of Betting Online? Here's How To Start 05/08/19
The primary essence of gambling is to have fun when predicting the outcome of your favorite sport. Nowadays, people have the option of taking part in online betting.
Pinatubo Dominating Two Year Old of the Season 05/08/19
When you look at the two year old ranks this season, then there is one name that stands head and shoulders above the others.
The Basics of Playing Online Casino 31/07/19
Playing in an online casino isn't like an actual one; there are some rules and things you need to take into consideration.
Who Should You Keep an Eye On for the Rest of the Flat Season? 17/07/19
The flat racing season is well underway now, and we have seen some great action so far.
Safety of Online Gambling Places 04/07/19
Progress in the entertainment gambling industry has raised the profile and popularity of online casino sites.
Enable to Make a Return in Coral-Eclipse Stakes 02/07/19
The long wait ends this Saturday as Enable returns to action this Saturday in Coral Eclipse Stakes at Sandown Park.
Top Performances at Royal Ascot 01/07/19
The 2019 edition of the Royal meeting is over but it certainly delivered with a number of eye catching performances to note.
Better Value for Punters in Female Jump Jockeys? 28/06/19
Female jockeys have proven that they can hold their own against the male racers, and in some cases outperform them.
The Racing Community Bids Farewell to Richard Barber 26/06/19
It was a sad day when crowds gathered to pay their last respects to horse racing legend.
Looking Elsewhere to Capture Similar Thrills to Horse Racing 21/06/19
We can't bet on the horses all the time, which means that people are increasingly looking for wagering entertainment elsewhere.
Horse Racing News and Predictions 21/06/19
With so many of the major races behind us, we've entered that anticlimactic portion of the thoroughbred racing season.
Beginner Tips for Betting on UK Horse Racing 17/06/19
The world of horse racing is often shrouded in mystery. This is even more true when it comes to placing bets on horse races, and it seems like the whole enterprise is run on secretive insider knowledge.
How to Bet on The 2019 Belmont Stakes 13/06/19
The Belmont Stakes is the most exciting horse racing tournament and the true taste of the colt's ability to saddle up.
Lockinge Provides Clues for Queen Anne Stakes 13/06/19
The Queen Anne Stakes over the straight mile is the first of eight Group 1 races that run at Royal Ascot.
Queen Anne's Royal Ascot 13/06/19
In 1711, Queen Anne, a horse lover and sports fan, identified a clearing that looked perfect for racing while taking a carriage ride through the forest near Windsor Castle.
What is there to do when there's no horse racing on? 12/06/19
When there aren't any races worth watching or backing, UK online casinos are ready and waiting to bring you some excitement.
A Look at the Favourites for Royal Ascot 11/06/19
This hugely popular meeting has been held since 1911 and features five days of top-class horse racing with 19 Group races.
Royal Ascot: A Guide to the Opening Day 10/06/19
Royal Ascot begins on Tuesday 18th June and anticipation will be high, with plenty of excitement expected on the opening day.
Stradivarius a Strong Favourite for Repeat in Gold Cup 09/06/19
As the reigning champion stayer, Stradivarius is the horse the field have to beat as he bids to defend the Gold Cup at Royal Ascot on Thursday, 20 June.
Speedster Battaash set to land Kings Stand Stakes 07/06/19
The Charles Hills trained Battaash has been a bit of an enigma for much of his career but on his day he is possibly the most talented sprinter in training.
Epsom Derby Value 22/05/19
I'm not usually one to look for "value" in races because, after all, a loser is a loser whatever the price.
Prince of Wales Stakes Looks Set to Provide Much-Anticipated Arc Rematch 28/05/19
The likes of Masar, Old Persian and Crystal Ocean have all been touted for an appearance in the race, which will be held on the second day of the festival, but all eyes are likely to be on Sea of Class and Enable.
5 Reasons Why Secretariat Is Still Among The Greatest of All-Time 27/05/19
He's still spoken of in racing circles, and even beyond horse racing, the name Secretariat remains a symbol for that rare quality of effortless excellence the horse embodied.
5 Great Alternatives to Betting on Horse Racing 22/05/19
If you're considering taking a rest from betting on horses and looking for an alternative source of entertainment.
Virtual Horse Racing from Microgaming — Choosing a Casino to Make a Bet 21/05/19
When choosing a slot game for gambling, customers of virtual casino establishments often look for unusual versions to make the game process dynamic and interesting.
Northumberland Plate Ante Post Preview 21/05/19
The Northumberland Plate is the richest two-mile handicap in Europe and it always attracts some of the finest stayers in the business.
UK Best Betting Websites 15/05/19
Nowadays betting is one of the most enjoyable activities that people do. And with the rise of online casinos and betting websites, it became easier and more accessible to everyone.
Aidan O'Brien Holds all the Aces in the Derby 15/05/19
Following on from his dual success in the Guineas, it appears a similar story as he trains virtually all the leading contenders for the Derby.
Early Potential Epsom Derby Winners 07/05/19
The flat season is now in full swing, with the Derby now just a few months away. There are plenty of clues that are likely to be made in the coming weeks, but who are some of the most likely winners at this early stage?
Has the Grand National Become Easier to Win? 29/04/19
The fences are the one thing that sets the Grand National apart from regular horse races, but it is also what has changed the most.
The 5 Most Profitable Horse Racing Betting Systems 23/04/19
There are lots of horse racing betting systems out there. For a beginner but also for a veteran it is rather difficult to figure out which one to trust and where to place your pennies.
Advertise Gears Up for 2000 Guineas 16/04/19
Martyn Meade's Advertise limbered up for the Qipco 2000 Guineas with a racecourse gallop on Newmarket's Rowley Mile on April 16.
Al Boum Photo - Winner of the Cheltenham Gold Cup 2019 12/04/19
This year's title was Al Boum Photo's to take as he turned out to be a dominant winner of a Gold Cup that was run in a good time on rain-softened ground.
Can Al Boum Photo Retain his Cheltenham Gold Cup Crown? 10/04/19
After saddling four runners in the 2019 renewal, Irish trainer Willie Mullins claimed his first ever Cheltenham Gold Cup when Al Boum Photo defied a late challenge from Anibale Fly to win by just over two lengths.
When To Not Bet: Sometimes Staying Clear Is The Best Action 13/04/19
There are two words you are almost guaranteed to come across on the thousands of gambling websites and blogs around the world and those are bet responsibly.