Albany Stakes

(Fillies' Group 3) Ascot 14:30
£100,000 guaranteed,
2yo only,
6f, Class 1  
Friday 17th June 2022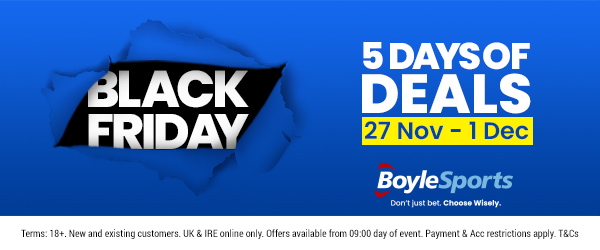 1 Meditate 5/2
2 Mawj 2/1F
3 Ivory Madonna 66/1
16 ran NR: Believing Distances: 1¾l, nk, ¾l
Time: 1m 14.38s (slow by 2.08s
*ICYMI* Meditate wins the Albany Stakes in fine style under Ryan Moore for Aidan O'Brien @Ascot #RoyalAscot pic.twitter.com/Gu2lFhpFne https://t.co/ca3jr21lzC via @RacingBetter

— RacingBetter (@RacingBetter) June 18, 2022
Meditate made all the running to land the G3 Albany Stakes under an suured ride from Ryan Moore.
With the field once again congregating towards the far side of the track, the Aidan O'Brien-trained filly took full advantage of her low draw by breaking smartly and taking the field along.
The daughter of
No Nay Never
kept finding and was ultimately in no danger in the final furlong as she stretched away for a near two-length success. It was a 70th Royal Ascot winner for Moore and his fourth of the week. 
The 2/1 favourite Mawj kept on well from midfield to grab second, a neck in front of 66/1 outsider Ivory Madonna, who took a big step forward from her debut third.
Moore said: "Meditate is professional. Aidan could not have had her any better today. She did everything beautifully. She was out ahead of everything else, and we didn't expect to be in front as she was waiting for something every time she was there.
"She kept finding a bit more. She has a relaxed way of going. She is a lovely filly who has a bit of class. You need class when you are making the running here over six furlongs.
"Meditate can carry on improving. She has a nice attitude. She did that professionally and comfortably."

O'Brien said: "Meditate had a lovely run first and second time. She is a lovely filly with a great mind – she looks to have all the right things: she's mature, she's got a lovely mind, and physically she's a big girl. She just looks a very smart filly. 
"She did it all the way herself – I don't think she ever got a tow. She looks like a filly for the Moyglare [Stud Stakes]. She might have a run between now and then, but she doesn't have to. She looks very smart.
"We had Statuette in this race as well, but we didn't want to run the two of them, so Statuette is going to the Curragh next week."
Part-owner Michael Tabor said: "We did expect that, very much so. I spoke to Aidan a couple of times and he said Meditate had improved from her first couple of runs. Everybody in the yard seemed to fancy her, so I wasn't surprised at all.
"She is obviously a very easy filly to ride. You saw her leave the gates – she strode out well and really, it's easy to say it after the race, but she never looked in danger.
"For me – I can only speak for myself – I still get an enormous thrill [from winning races like this]. If I didn't, I wouldn't be here."
Mawj's rider Ray Dawson said: "I tracked the winner, but she had just a little more natural speed and a bit more experience. My filly is still learning and could probably do with stepping up a furlong or two. She has run well."
Richard Spencer said of the third: "We think a lot of Ivory Madonna. Hollie [Doyle] has done a lot of work with this filly at home and into her first run at Goodwood. Unfortunately, she could not ride her there and had to go to ride for Archie Watson in Ireland.
"We expected a nice run first time. Jim Crowley gave her a lovely intro and taught her a lot. Today the greenness was still there. She is actually a breeze-up filly and is totally the opposite [of what you might expect]. The guys at Yeomanstown Stud have done a great job with her and she is not a breeze-up filly that was wired and ready to run for its life.
"She is a filly for next year, so whatever we do this year will be a bonus. We had a lot of confidence coming here today. She has plenty of size and scope, and she is still a little bit weak. Hopefully, we can go and win a maiden and then go and see what the rest of the season does, but next year will be her year. She will get further – the further she goes, the better she goes in her home work. She has got the greatest of minds. It is very exciting."
Albany Stakes
£100,000 guaranteed, 2yo only, 6f, Class 1
16 ran
Going: Good to Firm
POS. (DRAW) DIST HORSE AGE WGT TRAINER JOCKEY SP
1 (4) Meditate 3 2 9-2 A P O'Brien Ryan Moore 5/2
2 (7) 1¾ Mawj 2 9-2 Saeed bin Suroor Ray Dawson 2/1F
3 (1) nk Ivory Madonna 2 9-2 Richard Spencer Hollie Doyle 66/1
4 (14) ¾ Queen Olly 2 9-2 David Loughnane Rossa Ryan 8/1
5 (8) ¾ Sydneyarms Chelsea 2 9-2 Charles Hills William Buick 25/1
6 (3) ½ Lady Bullet 2 9-2 Alice Haynes Kieran O'Neill 20/1
7 (9) ½ Elvenia 2 9-2 Kevin Ryan Andrea Atzeni 50/1
8 (15) shd Cathy Come Home 2 9-2 K R Burke Daniel Tudhope 11/1
9 (12) 1¼ She's Hot 2 9-2 Paul & Oliver Cole Jim Crowley 40/1
10 (2) nk Ibiza Love 2 9-2 Hugo Palmer Ben Curtis 40/1
11 (6) nk Beautiful Aisling 2 9-2 Simon & Ed Crisford David Egan 50/1
12 (13) ½ Land Of Summer 2 9-2 Richard Hannon Pat Dobbs 150/1
13 (5) 2½ Miss Mai Tai 2 9-2 Robert Cowell Sean Davis 200/1
14 (17) shd Fully Wet 2 9-2 John & Thady Gosden Frankie Dettori 6/1
15 (16) 3¼ Beautiful Eyes 2 9-2 Charlie & Mark Johnston Joe Fanning 28/1
16 (18) ¾ Double O 2 9-2 David Loughnane Silvestre De Sousa 100/1
WD 3 (11) Believing 2 9-2 George Boughey WITHDRAWN
NR 15 (10) Powerdress 2 9-2 Richard Hannon NON RUNNER

ALBANY STAKES WINNERS
YR/DATE GR WINNER TRAINER JOCKEY OWNER AGE/WGT SP
2021 3 SANDRINE Andrew Balding David Probert Miss K Rausing 2 9-00 16/1
2020 3 DANDALLA Karl Burke Ben Curtis Nick Bradley Racing 28 & Elaine Burke 2-9-00 13/2
2019 3 DAAHYEH Roger Varian David Egan HH Sheikh Nasser bin Hamad Al Khalifa 2-9-00 4/1F
2018 3 MAIN EDITION Mark Johnston James Doyle Saif Ali 2-9-00 7/1
2017 3 DIFFERENT LEAGUE Mauthieu Palussiere FR Antoine Hamelin Theresa Marnane 2-9-00 20/1
2016 3 BRAVE ANNA Aidan O'Brien IRE Seamie Heffernan Evie Stockwell 2-9-00 16/1
2015 3 ILLUMINATE Richard Hannon Richard Hughes Denford Stud 2-9-00 4/1F
2014 3 CURSORY GLANCE Roger Varian Andrea Atzeni Merry Fox Stud Limited 2-9-00 14/1
2013 3 KIYOSHI Charlie Hills Jamie Spencer Qatar Racing Limited 2-8-12 8/1
2012 3 NEWFANGLED John Gosden William Buick HRH Princess Haya of Jordan 2-8-12 7/4F
2011 3 SAMITAR Mick Channon Jamie Spencer Nick & Olga Dhandsa/John & Zoe Webster 2-8-12 16/1
2010 3 MEMORY Richard Hannon snr Richard Hughes Highclere Thoroughbred Racing 2-8-12 15/2
2009 3 HABAAYIB Ed Dunlop Richard Hills Hamdan Al Maktoum 2-8-12 16/1
2008 3 CUIS GHAIRE Jim Bolger IRE Kevin Manning Jackie Bolger & Harry Dobson 2-8-12 8/11F
2007 3 NIJOOM DUBAI Mick Channon Jamie Spencer Jaber Abdullah 2-8-12 50/1
2006 3 SANDER CAMILLO Jeremy Noseda Frankie Dettori Sir Robert Ogden 2-8-12 4/1F
*2005 3 LA CHUNGA Jeremy Noseda Jamie Spencer Sir Robert Ogden 2-8-09 10/1
2004 L JEWEL IN THE SAND Richard Hannon snr Richard Hughes Sand Associates 2-8-11 10/1
2003 L SILCA'S GIFT Mick Channon Steve Drowne Aldridge Racing Ltd 2-8-11 5/1
2002 L DUTY PAID David Elsworth Richard Quinn Jeff Smith 2-8-11 11/1
*run at York