RacingBetter News

Tuesday 15th February 2022
A Beginner's Guide: What Is Horse Racing and Why Should You Bet on It?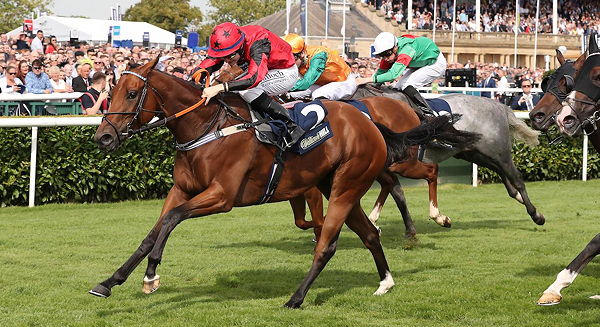 Horse racing has been around for many centuries, and it remains one of the most popular sports today. It's a beautiful equestrian sport to watch, and it's also an excellent sport to gamble your money on. Despite the health restrictions invoked due to the COVID-19 pandemic, avid fans can still place their bets and watch the race due to numerous online platforms.
Suppose you're new to the world of horse race gambling. In that case, you're on the right track since this page covers everything you need to know about horse race betting and why this activity remains popular in 2022. For a beginner (and even an experienced bettor), numerous questions still need to be answered. So, read on below to know more about horse race betting.
What Is Horse Racing?
From the name itself, horse racing is a race where more than two horses, ridden by jockeys, compete over what horse is the fastest to finish a course. It's one of the oldest sports in history. Many countries have developed the sport and modified it to their culture and likes.
The horses are raced simply for sportsmanship, but a vast portion of the fans are into gambling that comes with these races.
The Beauty of Horse Race Betting
Here are reasons why you should bet on horse racing:
It Offers Bettors an Adrenaline Rush
If you put your money, attention, and interest in a game, a race would surely be highly entertaining and give an adrenaline rush. Due to the nature of the game, fans are consistently at the edge of their seats when watching the sport. If you want to bet on something that has quick results, the live betting on horse races at TVG will surely help you with your fix.
There are Multiple Betting Options
Betting on the same thing can get quite repetitive later on. Thankfully, horse race betting has plenty of options. You could bet on whether a horse will win or lose and what place they're going to get. Combining bets can increase a bettor's chances of winning.
It's Entertaining
Watching the sport is highly entertaining, and when you place your bets, it makes it twice as exhilarating! There are numerous things to look forward to about the sport. It's also for all ages; you can invite your family and friends to watch the game with you.
Difference Horse Race Bets
Straight Bets
Straight bets are bets on a single horse.
Win - It is when you choose a horse that you believe will win. If it does succeed, then you win the gamble. It is one of the most popular wagers.
Show - This bet is when you bet what place a horse will win, e.g., first, second, or third.
Place - A place bet is when you bet if a horse will come in first or second place.
Exotic Bets
These kinds of bets give you the chance to place a bet on more than one horse. Exotic bets can increase your winnings; however, it's much harder to win than straight bets. Still, exotic bets offer greater returns.
Exacta - It is like a show and place, but you will mention which horse will win first and second. The order should be specific.
Quinella - You have to note which horses will place first and second in any order in this bet.
Trifecta - Trifecta is like exacta; however, you will choose three horses with a trifecta. You will specify which horses will win first, second, and third.
Superfecta - Just like exacta and trifecta, you will specify the places of the horses. The difference is superfecta involves four horses. These bets can have minimum pay, which is excellent for a beginner to know how this bet works.
Daily Double - Daily Double involves betting on horses that will win for two consecutive races.
Pick 3 - It is similar to daily double, but the difference is the number of races. The bettor should decide which horses will win for three consecutive races in a pick three-bet.
Things To Consider When Gambling
Commentators - Observe what comments they have to say about the horses in the recent races. If you notice that they give positive feedback, you can take this as a good sign.
Good statistics - There are plenty of horse racing betting websites on the Internet; you could use this to research the recent ratings of the horses.
Recent winners - It's important to know that it's not unusual when a horse wins consecutively. Nonetheless, it would be best to research these recent winners and other horses.
Conclusion
When placing your bets, be sure that you've done enough research. Betting websites take advantage of bettors and tempt them into betting more than intended. Be sure to stick to your budget since you might be shocked that you don't have any money left to pay your bills. To avoid this, be sure to prepare yourself after every race by reading articles just like this.
Placing a gamble should be based on meticulous research and observation. Avoid letting emotions get the best of you. Horse race betting is a beautiful and enjoyable sport. Still, it could also be dangerous if you don't take the necessary measures to win.