RacingBetter News

Monday 10th May 2021
Why do Punters find Horse Racing so Exciting?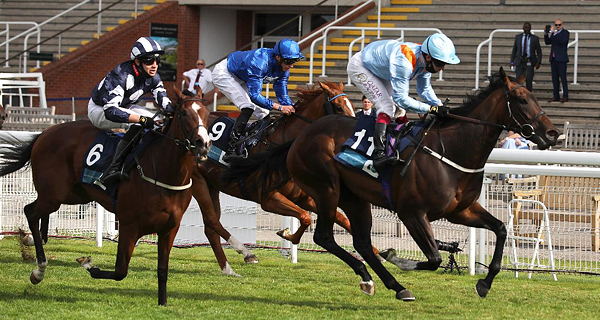 The sport of horse racing has been around for quite a long time. And of course when a sport becomes well known or popular, what makes it more exciting than having a little wager? Horse racing and betting have been intertwined for thousands of years yet really began to develop towards the end of the 1800s.
Great Britain seems to have been at the forefront of this, being a pioneer of the sport, same as it was to so many others. Rich businessmen originally began to bet amongst themselves, before realizing they could unleash this new form of sport and entertainment on the public. Professional horse racing became a commonly held watched sport, with of course the opportunity to bet on these events becoming both inevitable and irresistible.
So what has happened since then, and how has the horse racing industry managed to keep the punters interested?
The holding of Big Events
While most big well-known horse racing events are still held in Great Britain, horse racing has surged in popularity worldwide. Races in Australia and New Zealand, North and South America, and more recently Dubai, make the sport available to a more global audience. Online casino spiele ensures you can bet on any race you like. Usually attended by large crowds, except in these strange times, the atmosphere is usually a very fun, carnival affair.
While horse racing events are mostly televised, it cannot compare to actually being there in person. Events such as the Grand National, Cheltenham, The Melbourne Cup, and The Dubai World Cup garner interest from the most avid racing fan to the common man in the street. Promises of excitement and riches always attract the senses of gamblers, be they first-time bettors or seasoned pros.
The Bond between People
Who doesn't like the thrill of winning at sport but also winning some money on top of that?
The chance to prove that your choice was correct, be it through facts and hard research or complete guesswork! Inside information from friends or someone in the know giving you a tip all adds to the intrigue and togetherness in trying to get one over on the bookies. The perennial battle between unfancied underdog and favorite enchanting punters. It is standard to watch races together in pubs with friends and hopefully shout out for the same winning horse together, let the beer flow, and celebrate good times. Of course, in a good marketing ploy, bookmakers are usually located near pubs and bars. Thus making it easier to get your winnings and try your luck again or in the case of losses, bet again to try to get your money back. This is known as chasing and should be avoided at all costs. However, bookmakers will be only too happy to take your money.
Different Ways to Bet
Over time, the development of betting resulted in different ways to bet on horses. In most online casinos, such as kaszinó, there are options other than straight wins are available. The most popular of these is the "each way" bet. This is a way to win some money even if your chosen horse doesn't come first. It depends on where your horse finishes in the race and how many places the bookmaker is paying out on. For example, you chose a horse and to back it each way. This consists of two bets, a winning bet and an each way bet. If up to five places are being paid out and your horse finishes fourth, you will win each way section of the bet. However, for example, if the horse does finish first, you will win both sections of that bet. It is usually seen as a form of insurance for gamblers if they are confident of the horse but not sure it will finish first.
Special offers also, usually around the time of one of the aforementioned big events, have a way of attracting new punters. In races like these, place payments can sometimes be extended to six or seven places.
First Time for Everything!
This year saw victory at the Grand National go to a woman jockey for the first time. Interest in Rachael Blackmore had reached all time fever pitch as she just narrowly failed to win the Cheltenham Gold Cup.
Fast forward to the Grand National and the Irishwoman celebrated in style riding Minella Times and herself into the history books. The Irish usually have a good track record at these events and punters were pleased when a woman finally won. And even more so if they had backed her at 11/1 pre race.
Coping Through the Pandemic
Since the onset of Covid-19, the world has seen some dramatic changes. Pretty much all sports were affected in some shape or form. Even if the fans were not allowed access to racecourses due to restrictions, races went on to provide entertainment and to keep the industry alive. Other options online other than betting on races themselves come in quite a few forms these days.
Aside from virtual sports, which there is of course horse racing, horse racing games are available online on most sites. Horse-themed slots are also available to play. Leaving the punter with a widespread never ending choice of ways to bet on horses.
Summary
From beginnings, as a sport wagered on by the wealthy amongst themselves, horse racing has become a global sport with a huge following. The most famous races are well known across the world and can tempt even nongamblers to get involved due to the excitement. People from all walks of life can enjoy the racing and it brings them together if they have a big win and smash the bookies. It is possible to increase your chances of winning something greater by doing an each way bet rather than a straightforward win bet.
 Of course, since the pandemic, if access to the racecourse is restricted, you may continue to place your bets online. There is a large avenue of horse related options to choose from. If you feel you or any of your family or friends are developing a gambling problem, please don't hesitate to contact Gamstop.