RacingBetter News

Thursday 11th March 2021
Sports Events in Dubai 2021
Dubai being a popular city of businesses and tourist attractions never remains veiled in the field of sports. Like every area, its residents show passion and enthusiasm toward every sports event. If you talk about Dubai sports and games, you will be amazed to know that there is not even a single sport that is not played and promoted in Dubai. Some of the popular sports that you will be able to enjoy here are tennis, golf, rugby, cricket, and football.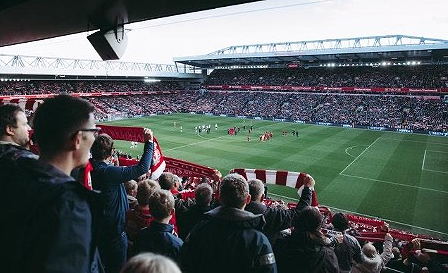 In fact, football is the most popular game in Dubai whose competitions are organized regularly even at the school level. This city always welcomes the best sporting talents from all over the world for high-profile championships. Due to the cancellation of some events in 2020 because of the COVID-19 pandemic, this year is going to be a super amazing year for sports enthusiasts. If you want to attend the spirited sports championship, you can go to the stadium by availing yourself of Rent A Car Dubai service.
Here are some best sports events that you can attend in Dubai during the year 2021.
1- Dubai Polo Gold Cup
Dubai Polo Gold Cup is the most thrilling competition going to be held from 14 February to 5th March in the year 2021. If you love to see the traditional polo game, this high-stake thrilling competition will be the most enjoyable time for you and your family. This year, Dubai's polo season is passionate and enthusiastic to kick off Polo Master Cup and Silver Cup.
 Because the competition in 2021 is known as the Polo Gold Cup tournament. Almost 18-goal handicap competitions will take place in this tournament. Never miss a chance to see a high-profiled polo competition at the Al Habtoor Polo Resort and Club, Dubai.
2- Dubai Women's Running Challenge
The most fascinating and fantastic competition to organize at the start of 2021 is the Dubai Women's Running Challenge. No matter whether you are a tourist or a Dubai resident, you can participate in this race if you feel that you are active enough. So, grab up your running shoes and maintain your stamina to win the race.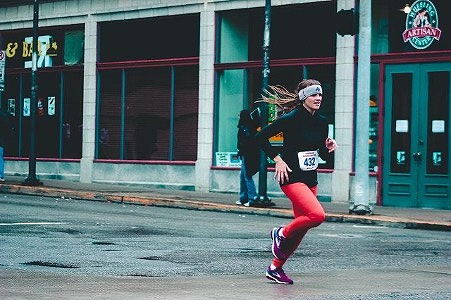 This exclusive women running challenge will comprise up into four runs across different locations in Dubai from 16th January to 6th February 2021. Runners can participate in different level races according to their stamina, that is you can take part in 2.5km, 5km, 7.5km, and 10km races. What else can be a more fascinating sight than running across Dubai Safari Park, Dubai Garden Glow, Palm Jumeirah, and Al Seef to win!
3- Dubai World Cup
In Dubai, two world cup tournaments will take place in the year 2021. One is named the Dubai World Cup while the other is the Dubai World Cup Carnival. The former one will be on the 27th March while the latter one will be held between 21st January to 6th March.
The Dubai World Cup is actually a horse racing competition. The horse racing tournaments are one of the most glamorous and traditional events of the UAE. The race winner will be awarded a prize worth AED 22M. Feel free to participate in this race with your fast-pacing horse at Meydan Racecourse!
4- Omega Dubai Desert Classic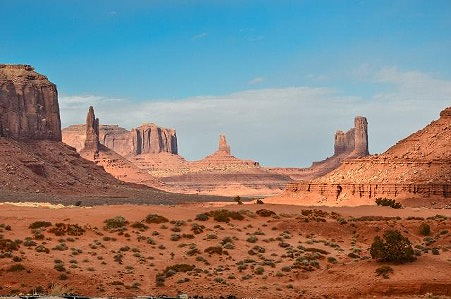 Omega Dubai Desert Classic is a prestigious golf event that was played in 1989 for the first time. Like every year, the golf championship is going to take place in the last 3 days of January 2021. You know what this golf event is actually a part of European sports. From all across the world, great golf players will participate in it.
If you want to attend this classical event, you can during your winter vacations. No need to worry if we are facing problems in traveling due to the coronavirus pandemic. In such situations, we suggest you hire an automobile on rent from a professional Car Rental Dubai company. Enjoy the Omega Dubai Desert Classic at Emirates Golf Club!
5- Dubai Duty-Free Tennis Championship
Another biggest sport that is often played in Dubai is tennis. Obviously, you will never want to miss the special Dubai Tennis Championship 2021. This tennis championship will take place in the spring season from 7th to 20th March 2021. You will surely enjoy this 2-week long tennis tournament consisting of events for both men and women.
Do you know about the leading tennis stars who participated in the Dubai tennis championship? Well! These participants are Serena Williams, Novak Djokovic, venus, Lindsay Davenport, Rafel Nadal, and many more. So, grab a vehicle on rent and go to Dubai Tennis Stadium. 
6- Desert Warrior Challenge
Desert Warrior Challenge is the best time and place for anyone to test his mettle. People who think that they are strong, intellectual, and can pass out in an obstacle course should participate in this challenge. You will be able to figure out your strength, teamwork skills, and mental grit in this competition.
Feel free to participate in this event whether you are a little warrior or a seasoned athlete. The most fascinating thing about this event is your kids can also participate in the Junior Warrior Course. In short, this is the best event in which your whole family can participate at The Arch at Dubai Festival City on 19th February 2021.
7- Spinneys Dubai 92 Cycling Challenge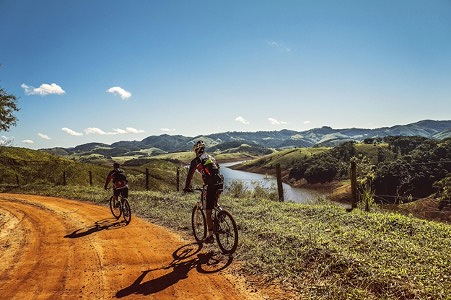 Teenagers and youth mostly participate in the Spinneys Dubai 92 Cycling Challenge. All you need is to grab a superb cycle to participate in a 92km race. You can participate in this longest race on 25th March at Global Village Dubai in the year 2021. You will be amazed to know that international players also participate in this course consisting of highways as well.
Above all, you should not miss a chance to enjoy the amazing sports events of 2021 in Dubai. If you are unable to go far-off places, we suggest you hire a luxury monitor from
Rent a Car Dubai Cheap company and explore every stadium. Enjoy Dubai 2021 sports tournaments!