Racing News

Friday 19th February 2021
JRL Group Sponsors Historic Race at Cheltenham Festival

Leading Construction firm the JRL Group is to be the first ever sponsor of the Fulke Walwyn Kim Muir Challenge Cup at The Festival™ Supporting WellChild on Thursday 18th March. 
The seventh and final race on the card on day three, the Fulke Walwyn Kim Muir Challenge Cup (sponsored by the JRL Group) is traditionally one of just three races for amateur riders at The Festival and it is hoped a solution can be reached to allow them to compete at this year's Festival, with current restrictions in Britain meaning such riders are prohibited to race under rules at present.
Cheltenham Festival punters will be comparing bookmaking sites, looking for the best deal and bookmaker-ratings.com will prove most useful in that endeavour.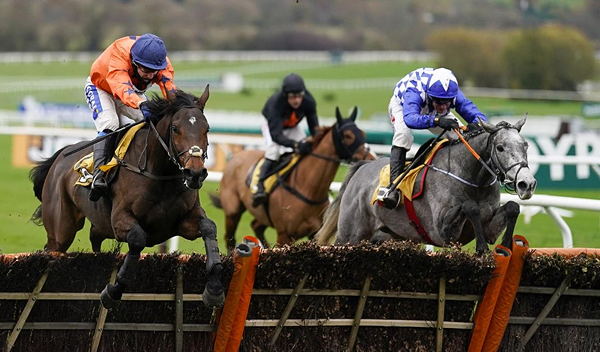 Founded in 1996, the JRL Group has grown from a company specialising in sub and superstructure packages to a business that offers managed integrated construction solutions with an annual turnover in excess of over £280m.
First run in 1946, the race was originally called the Kim Muir Amateur Riders' Steeplechase. It was introduced by Mrs Evan Williams and was named in memory of her brother, Kim Muir, a cavalry officer who lost his life during World War II.
The race now jointly commemorates Kim Muir and Fulke Walwyn, who trained the winner of the Cheltenham Gold Cup on four occasions and 40 Festival winners in total between 1946 and 1986. 
It championed a Corinthian spirit which became a byword and shorthand for the golden age of amateurism and its associated values that has sadly been lost from most other modern sporting occasions. In 1981 HRH Prince Charles participated in the contest, being unseated from his mount Good Prospect. 
Ted Walsh, won the race as both a jockey (1974, 1976) and a trainer (2019) and is also the father of Ruby Walsh, who himself rode 59 Festival winners during his career. 
The race is also known for producing Randox Grand National contenders, with Cloudy Lane (2007), Ballabriggs (2010) and Cause Of Causes (2016) going on to play serious roles at Aintree the year after winning this race – with Ballabriggs even winning the 2011 National for trainer Donald McCain Jr.
John Reddington, Chairman and founder of the JRL Group, said: "We are delighted to support amateur National Hunt racing, this is where it all begins."
Ian Renton, Regional Managing Director for The Jockey Club, added: "We are delighted to begin an association at The Festival with the JRL Group, which marks an historic moment for the Fulke Walwyn Kim Muir Challenge Cup.
"We were keen to make sure we found the right partners for this special race, and the JRL Group have shown continued support for the amateur scene over the last few years."