RacingBetter News

Thursday 20th May 2021
Choose a Premium Live Betting Software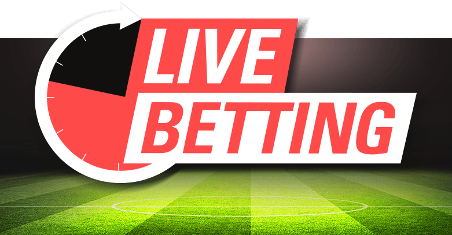 As an online casino owner, it is essential to narrow down your priorities when choosing a good quality live betting software. Here are some of the things to focus on when selecting quality live betting software.
Reputation
Sportsbooks and online betting platforms are highly dependent on positive news like the safety of transactions, the platform's reliability, responsible gambling, and so on.
Therefore, connecting your sportsbook with reputed live betting software should be the priority. When choosing a software vendor, one should focus on:
It should be licensed with a proper and reputed license broker.
Check for any ongoing scandals of the software provider (fake or genuine)
Look out for reviews and recommendations of these software providers through social networks, review sites etc.
Plenty of Game Options
To serve a multitude of users simultaneously, a live betting platform should support betting on a variety of sports.
For this, the live betting software should be such that it provides betting on sports and esports, fantasy sports, virtual sports, and live betting.
It should also make it easier for users to explore betting options. For instance, many popular online casinos use software that helps in creating bets, accumulating bets, and the like.
Geo-Friendliness
The software should be such that it can customize the content according to the visitor's geographical location. It should be able to:
Determine the user's location
Change the currency to their native place
Blocks user in which online betting isn't allowed
Display sports and games based on what is popular in their country
Display payment methods available in their country
Marketing Tool Integration
The live betting software should make it easier for the site to integrate with multiple marketing tools like:
Social media networks like Instagram, Twitter, Facebook
SMS marketing like Onverify, Twilio
Email marketing platforms like MailChimp, GetResponse
CRM platforms like VTiger, SugarCRM
Google Analytics
Responsive
The betting software should allow the site to work upon screen sizes. It should be accessible from all devices and able to adapt to respective screen sizes without any glitches.
It is essential to increase the scalability of your website. People should be able to bet on smartphones, tablets, PCs, and laptops easily. A mobile application has also become a need of the hour to be able to serve more users.
Constant Support
The live betting software should also provide concrete customer support by focusing on three key areas:
Customer support: through live chatting, video tutorials, FAQs, call, resources
Licensing: the software should come with assistance and license with its purchase. This acts as a troubleshooting medium in case of any glitches in the software.
Updates: software should not be updated too frequently, neither should it go too long without an update. Similarly, upgrades should happen once every six months or a year, with bug fixes every month.
Conclusion
These were some of the few things to consider when choosing a good quality live betting software. Don't compromise with the security, privacy, and reporting features of the software.