Hampton Court Stakes

Group 3, Ascot 17:35
£100,000 guaranteed,
3yo only,
1m 1f 212y, Class 1  
Thursday 16th June 2022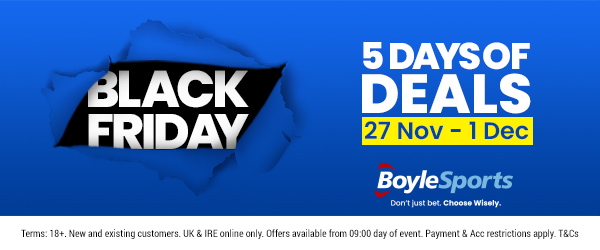 1 Claymore 7/1
2 Reach For The Moon 2/5F
3 Kingmax 16/1
6 ran Distances: 1¾l, 1l, ¾l
Time: 2m 7.45s (slow by 3.15s)
*ICYMI* A great ride from Adam Kirby as Claymore upsets the hot favourite Reach For The Moon to take the Hampton Court Stakes @Ascot for @JaneChappleHyam #RoyalAscot pic.twitter.com/GTBmarEkIX https://t.co/dKwehELtaz via @RacingBetter

— RacingBetter (@RacingBetter) June 17, 2022
The G3 Hampton Court Stakes was supposed to be a coronation for The Queen's Reach For The Moon but Claymore wasn't having any of it and proved too strong for the red-hot 2/5 favourite.
Given a perfectly judged front-running ride by Adam Kirby, 7/1 chance Claymore answered his rider's every call in the straight. Reach For The Moon briefly drew level under Frankie Dettori but Kirby's mount found plenty to run out a convincing near two-length winner.
Claymore's success caps a fine week for trainer Jane Chapple-Hyam, who has now sent out two winners and a second at this year's Royal Meeting. 
Chapple-Hyam said: "It was the plan to go out in front. Claymore is in his comfort zone when he is up there bowling along in front. He has got a huge stride. Unfortunately, last time in France he was drawn 16 of 16. He was out in the woods. It was very hard.
"Stepping up to 10 furlongs has helped him as well. It is lovely that Mary Slack [owner] has come over from South Africa for today and he will be able to stand at one of her studs. There is no plan at the moment. Wherever Mary wants to go, I'll send him."
Kirby said: "There wasn't any obvious front runner, so we were quite happy to mosey along and do our own thing in front. He goes well from the front in the mornings. Everything went very smooth and he was in a lovely rhythm.
"He is definitely improving and it was just important that things went right today as last time it was awful, it was like Murder She Wrote! But he has bounced back and fair play to Jane –she has done a champion job of him."

Winning owner Mary Slack said: "I am really thrilled and delighted. We thought he would run well in the French Guineas but he was hopeless from a terrible draw. This was the return. I hardly watched really. I couldn't be more excited and thanks to Jane who has been brilliant. She has had a great week. I've mainly had horses in South Africa, but I've been in racing for a long time. I have never been to these heights before."
John Gosden said of Reach For The Moon: "The mother [Golden Stream] was very, very fast; perhaps we've run him beyond his trip. I'm not sure he quite stayed it out, but we'll see – it could well be a possibility. He's never run over that trip before. He ran a great race first time back in the Heron Stakes and My Prospero franked the form in the St James's Palace, so we may well be dealing with a horse who only stays a mile - a stiff mile - I don't know."
Hampton Court Stakes (Group 3)
(Formerly The Tercentenary Stakes)
£100,000 guaranteed, 3yo only, 1m 1f 212y, Class 1
6 ran
Going: Good to Firm
POS. (DRAW) DIST HORSE AGE WGT TRAINER JOCKEY SP
1 (2) Claymore 3 9-2 Jane Chapple-Hyam Adam Kirby 7/1
2 (3) 1¾ Reach For The Moon 3 9-2 John & Thady Gosden Frankie Dettori 2/5F
3 (4) 1 Kingmax 3 9-2 David Loughnane Rossa Ryan 16/1
4 (6) ¾ Cresta 3 9-2 Freddie & Martyn Meade Jamie Spencer 11/1
5 (5) 1½ Maksud 3 9-2 Hughie Morrison Tom Marquand 10/1
6 (1) 2¾ Howth 3 9-2 A P O'Brien Ryan Moore 22/1

HAMPTON COURT STAKES WINNERS
YEAR GR WINNER TRAINER JOCKEY OWNER AGE/WGT SP
2021 3 MOHAAFETH 3-9-00 William Haggas Jim Crowley Shadwell Estate Company Ltd 3-9-00 11/8F
2020 3 RUSSIAN EMPEROR Aidan O'Brien IRE Ryan Moore Laurie Macri, Sue Magnier et al 3-9-00 100/30
2019 3 SANGARIUS Sir Michael Stoute Frankie Dettori Khalid Abdullah 3-9-00 13/2
2018 3 HUNTING HORN Aidan O'Brien IRE Ryan Moore Sue Magnier, Michael Tabor & Derrick Smith 3-9-00 5/1
2017 3 BENBATL Saeed bin Suroor Oisin Murphy Godolphin 3-9-00 9/2
2016 3 HAWKBILL Charlie Appleby William Buick Godolphin 3-9-00 11/2
2015 3 TIME TEST Roger Charlton Frankie Dettori Khalid Abdullah 3-9-00 15/8F
2014 3 CANNOCK CHASE Sir Michael Stoute Ryan Moore Saeed Suhail 3-9-00 7/4F
2013 3 REMOTE John Gosden William Buick Khalid Abdullah 3-9-00 9/4F
2012 3 ENERGIZER Jens Hirschberger GER Adrie de Vries Gestut Schlenderhan 3-9-00 15/2
201 3 PISCO SOUR Hughie Morrison Jimmy Fortune Michael Kerr-Dineen 3-9-00 20/1
2010 L AFSARE Luca Cumani Kieren Fallon Sheikh Mohammed Obaid Al Maktoum 3-9-05 9/4F
2009 L GLASS HARMONIUM Sir Michael Stoute Ryan Moore Ballymacoll Stud 3-9-02 8/1
2008 L COLLECTION William Haggas Kerrin McEvoy Highclere Thoroughbred Racing 3-9-02 13/2
2007 L ZAHAM Mark Johnston Richard Hills Hamdan Al Maktoum 3-9-02 7/2F
2006 L SNOQUALMIE BOY David Elsworth John Egan Jeff Smith 3-8-11 33/1
*2005 L INDIGO CAT Aidan O'Brien IRE Kieren Fallon Sue Magnier & Michael Tabor 3-8-11 3/1F
2004 L MOSCOW BALLET Aidan O'Brien IRE Jamie Spencer Michael Tabor & Sue Magnier 3-8-11 8/1
2003 L PERSIAN MAJESTY Peter Harris Johnny Murtagh Dr Jamal Ahmadzadeh 3-8-11 8/1
2002 L BURNING SUN Henry Cecil Richard Quinn Khalid Abdullah 3-8-11 14/1
*run at York