RacingBetter News

Tuesday 24th March 2020
The New Royal Ascot Style Guide has been Published!
Never mind what the future brings, elegance stands firm as a rock. The official website of Royal Ascot features the new Style Guide for 2020, in association with Cunard for the third consecutive year. If you are planning to take part in the most fashionable event for the year, you can find instructions there, with photos and videos. So far, so good... The optimist hope that from here to June better times are coming, so Royal Ascot Betting 2020 is alive and kicking and open for business. As for the fashion part, Royal Ascot has four different enclosures. Each one of them has a specific dress code.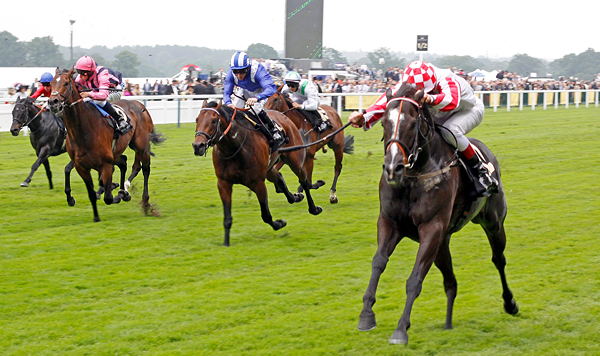 The Royal Enclosure requires mandatory top hats, black or grey, for the gentlemen. They must wear a black, grey or navy morning dress with a waistcoat and tie, black shoes and socks.  The ladies are warned to keep strictly to formal daywear. This means no mini skirts, obviously, but "modest length", i.e falling just above the knee or longer. No strapless, off the shoulder, halter neck, spaghetti straps, sheer straps and sleeves. Straps for dresses and tops must be one inch or greater. You can wear a jackets or pashmina, but the dress or top below it must respect what previously said. No showing off of belly buttons. Trousers are ok, full-length to the ankle and of matching material and colour. Jumpsuits are ok too, but the same restrictions apply as for dresses. Hats are mandatory, no fascinators except for young girls 10-17 years of age.
The Quenn Anne Enclosure dispenses the gentlemen from the top hats. They still have to wear a full-length suit with a collared shirt and a tie at all times (no bow ties and cravats). Jackets and trousers should be of matching colour and pattern, socks must be worn and should cover the ankle. Forget about jeans, chinos and trainers. For the ladies the limitations are the same as above, as they are "required to dress in a manner as befits a formal occasion", but it is understood that the style can be lighter. A small concession: they can adorn their pretty heads with a fascinator instead of a hat.
The Windsor Enclosure has no official dress code but encourages ladies and gentlemen "to dress in smart daywear". And what would that be? The instructions say: smart attire with a hat or fascinator for the ladies and a jacket, collared shirt and full-length trousers for the gentlemen. Still, "smart" does not include "fancy dress, novelty and branded or promotional clothing", that are not permitted on site.
Shorts and belly buttons are off limits for ladies in the Village Enclosure too, though this is the place where you can be more creative with colours and styles. Without forgetting to wear a hat or fascinator at all times and respect the "modesty" limitations for lenghts and straps, just as in the other three enclosures. More fancy colours and patterns are what is allowed to the gentlemen too, but they still must wear a full-length trousers and jacket with a collared shirt and tie. Or a bow tie or cravat, since these two are permitted in the Village, while jeans and trainers are not. Dont' forget your socks! They must be worn and should cover the ankle.