John Smith's Cup

Heritage Handicap, York 16:05
£200,000 guaranteed,
3yo plus,
1m 2f 56y, Class 2  
Saturday 9th July 2022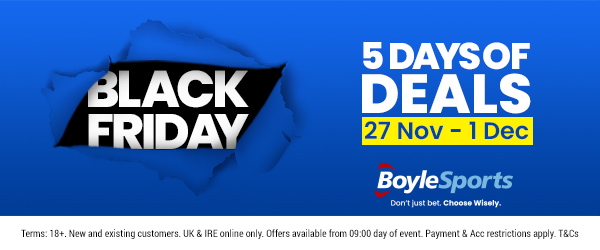 1 Anmaat 5/1J
2 Achelois 14/1
3 Intellogent 7/1
4 Spirit Dancer 22/1
22 ran Distances: ½l, nk, nk
Time: 2m 8.37s (fast by 0.03s)
Anmaat returns after 287 days to land the John Smiths Cup at @yorkracecourse for @ojburrows74 - great training performance! @ShadwellStud pic.twitter.com/DNb8y2rSzx https://t.co/3XUStxcGGz via @RacingBetter

— RacingBetter (@RacingBetter) July 10, 2022
Off the track for 287 days since finishing second in the Cambridgeshire last year, the four-year-old Anmaat defied a mark of 103 to pick up the fourth success of his career. 
Outsider The City's Phantom led the 22-strong field for a long way and there were plenty in contention as the historic 10-furlong contest entered the business end. 
But it was the gelded son of Awtaad, ridden for the first time by Kevin Stott, that loomed up looking like the winner at the furlong pole and he showed plenty of tenacity in the closing stages to first win a prolonged battle with eventual fourth Spirit Dancer and then hold off Achelois (second) and the fast-finishing Intellogent (third).
"It was a great effort today by the horse and all my team to get him to win that after 280-odd days. To be able to win such a competitive handicap is a hell of a performance," trainer Owen Burrows said.
"He was very slow to come to hand anyway, I had him in the Lincoln but he was a woolly as anything. We thought we'd just give him a bit of time as he just had a few niggly little hold-ups, nothing too major.
"We've had this race in mind for a while and it's brilliant that it's come off. We'll probably be forced into stakes company now, I'd have thought – we'll see what the handicapper does, but he won that off 103 so we'll see and go from there."
John Smith's Cup (Heritage Handicap)
£200,000 guaranteed, 3yo plus, 1m 2f 56y, Class 2
22 ran
Going: Good to Firm
POS. (DRAW) DIST HORSE AGE WGT TRAINER JOCKEY SP
1 (10) Anmaat 4 9-8 Owen Burrows Kevin Stott 5/1J
2 (3) ½ Achelois 4 9-3 Andrew Balding Harry Davies 14/1
3 (8) nk Intellogent 7 9-10 Jane Chapple-Hyam Adam Kirby 7/1
4 (2) nk Spirit Dancer 5 8-11 Richard Fahey Oisin Orr 22/1
5 (1) 1¼ Brilliant Light 5 9-1 Saeed bin Suroor Daniel Tudhope 6/1
6 (12) 1 Just Fine 4 9-2 Sir Michael Stoute 5 8 Richard Kingscote 9/1
7 (22) ½ First View 5 8-8 5ex Saeed bin Suroor Stefano Cherchi 22/1
8 (6) hd Caradoc 7 9-1 Ed Walker Ross Coakley 20/1
9 (19) ½ Cockalorum 7 8-13 Roger Fell Rowan Scott 66/1
10 (18) 1 What's The Story 8 8-13 Keith Dalgleish Billy Garritty 50/1
11 (11) nk Certain Lad 6 9-12 Mick Channon George Bass 33/1
12 (23) nk Good Birthday 6 8-11 Andrew Balding William Cox 50/1
13 (4) nk La Trinidad 5 8-11 Roger Fell Sean Davis 22/1
14 (13) 1 Forest Falcon 4 9-1 Charlie & Mark Johnston Franny Norton 28/1
15 (21) nk Marie's Diamond 6 9-5 Roger Fell Jason Hart 66/1
16 (9) nk Chichester 5 9-8 Keith Dalgleish Callum Rodriguez 33/1
17 (7) shd Baryshnikov 6 8-13 David & Nicola Barron Lewis Edmunds 40/1
18 (14) 1¼ Rogue Bear 4 8-10 Tom Clover Stevie Donohoe 9/1
19 (15) ½ Greatgadian 4 9-7 Roger Varian Andrea Atzeni 18/1
20 (16) 2¼ The City's Phantom 5 8-11 Richard Spencer Silvestre De Sousa 50/1
21 (17) 8½ Jewel In My Crown 4 8-10 5ex Rae Guest Callum Shepherd 22/1
22 (5) 3¾ Mahrajaan 4 9-2 William Haggas Dane O'Neill 5/1J