St Ledger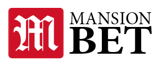 Ladbrokes St Leger
Saturday 15 September 2007
1st (4) Lucarno 7-2
2nd (6) Mahler 13-2
3rd (3) Honolulu 13-8 Fav
10 ran
Fortune Strikes St Leger Gold
15/09/07
Lucarno gave his trainer John Gosden a second Ladbrokes St Leger success and a first British Classic victory for both jockey Jimmy Fortune and US-based owner George Strawbridge when landing a gutsy success.
Fortune took the lead in the final furlong and held off long-time front runner Mahler to score by a length.
"He's been a very good horse all the way along from the time he was second in his maiden first time out," said Gosden. "He was fourth in the Derby behind an exceptionally good winner in Authorized.
"He's done nothing but improve and will be put away now and come back for Group Ones over a mile and a half next year. He got the trip today but I'm not sure we'll be trying it again. It's not the ideal trip for him but I think he had more class than the others and that saw him through, especially given that Mick Kinane had ridden a very strong race from the front.
"Lucarno has a high cruising speed and has won over a mile and a mile and a quarter which is always useful.

"We'll have a proper four-year-old next year and he can go for things like the Coronation Cup and King George. That's it for the year and he'll go for the mile and a half races for older horses.

"I wouldn't want to be trying Cup distances whereas I can see Mahler going for all those Doncaster Cup and Goodwood Cup type of races.

"Mr Strawbridge is a great owner-breeder from an American background and also a great sportsman and he said 'we're running - that's it'.
"I'm a big supporter of the St Leger and it's very important not to lose the whole dimension of races like this for the breeding industry. It's happened in America where everything is seven furlongs or a mile and a mile and a half is seen as a real long-distance race. Everyone is obsessed with precocity but we don't want to go down that route here."
Jockey Jimmy Fortune added: "They way he was quickening I didn't think anything would get to me. Thinks worked out perfectly, they went a good gallop and he travelled well. He's a mile and a quarter horse really so there was always a doubt at the back of my mind about him staying. York is a very easy mile and a half, it's not a real test of stamina."
Pennsylvania-based George Strawbridge, 69, had travelled over to see his home-bred score and the former jump jockey, who won the Iriquois Chase four times, said: "I'm used to steeplechasers running over three miles so that was a sprint to me!
"I was brought up with foxhunting and was a steeplechasing man then expanded into the Flat before the big spenders got in. I breed as Augustin Stable (the name he races as in America) because I was teaching Latin American history at college at the time so had to go under a pseudonym.

"I'm so proud of this horse, who actually comes from a lovely fast family. The mare won over six furlongs at Hollywood Park and here this horse is winning the St Leger but it was why we had doubts about the stamina.

"He was a plain yearling but that's the way I like them, the plain, stout, manageable types of animals. He was brought up with Bettina Jenney at Derry Meeting Farm and he joined John as soon as he left there. It's at Unionville in Pennsylvania so this is like a little farm winning a big race! People say winning the St Leger kills a horse as a stallion but I breed them to race.

"There's no great story about the name. Every year everybody but John Magnier has trouble naming their horses but I just liked the name Lucarno when I looked at a map of Italy, I thought it was a magic name. I've never been there but think I should probably go now."
Position

Horse
Trainer
Jockey
Weight
Starting Price
Beaten Distance
1

Lucarno
J H M Gosden
J Fortune
9st 0lbs
7 - 2
Winner
2

Mahler
A P O'Brien
M J Kinane
9st 0lbs
13 - 2
1 length
3

Honolulu
A P O'Brien
J Murtagh
9st 0lbs
13 - 8
3/4 length
4

Regal Flush
Sir Michael Stoute
R L Moore
9st 0lbs
13 - 2
Neck
5

Veracity
M A Jarvis
P Robinson
9st 0lbs
16 - 1
Short Head
6

Macarthur
A P O'Brien
C Soumillon
9st 0lbs
17 - 2
Neck
7

Celestial Halo
B W Hills
R Hills
9st 0lbs
66 - 1
3/4 length
8

Acapulco
A P O'Brien
C O'Donoghue
9st 0lbs
25 - 1
1 1/4 length
9

Samuel
J L Dunlop
T Quinn
9st 0lbs
40 - 1
12 lengths
10

Raincoat
J H M Gosden
R Hughes
9st 0lbs
12 - 1
16 lengths
Winning Trainer:-Name: Gosden, John Harry Martin Born: Hove, 30/3/51 Date of first trainer's licence (Britain): 1988 (previously a leading trainer in USA, 1980-1988) English Classic Winners: (4) Sagitta 1000 Guineas (2000 Lahan), Vodafone Derby (1997 Benny The Dip), St Leger (1996 Shantou, 2007 Lucarno) Wins in a season (1989-2006): 28; 87; 86; 113; 110; 93; 86; 75; 91; 77; 74; 82; 55; 85; 72; 66; 92; 56 First winner in Europe: Intimidate, Kempton, March 27, 1989 Other major wins include: Challenge Stakes (1993 Catrail, 2006 Sleeping Indian), Cheveley Park Stakes (1993 Prophecy), Falmouth Stakes (1997 Ryafan), Fillies' Mile (2000 Crystal Music, 2004 Playful Act, 2005 Nannina), French 1,000 Guineas (1999 Valentine Waltz, 2002 Zenda), Geoffrey Freer Stakes (1995 Presenting), Gran Premio di Milano (1997 Shantou), Grosser Preis Von Baden (1992 Mashaallah), Haydock Sprint Cup (1993 Wolfhound), Hungerford Stakes (1994 Pollen Count - dh with Young Ern), Irish St Leger (1992 Mashaallah), Irish Champion Stakes (1993 Muhtarram), July Cup (2003 Oasis Dream), Lingfield Derby Trial (2004 Percussionist), Middle Park Stakes (2002 Oasis Dream), Nunthorpe Stakes (2003 Oasis Dream), Ormonde Stakes (2005 Day Flight), Prince of Wales's Stakes (1994 & 1995 Muhtarram, 1997 Shantou), Prix de l'Abbaye (1991Keen Hunter), Prix de la Foret (1992 Wolfhound, 2001 Mount Abu), Prix Marcel Boussac (1996 Ryafan, 2001 Sulk), Prix Jean Prat (1995 Torrential), Prix de la Salamandre (1995 Lord Of Men), Prix Lupin (1995 Flemensfirth), Prix Maurice de Gheest (2002 May Ball), Queen Elizabeth II Stakes (2000 Observatory), Royal Lodge Stakes (1996 Benny The Dip, 2002 Al Jadeed, 2005 Leo), Santa Anita Handicap (1983 Bates Motel), Sun Chariot Stakes (1991 Ristna), Lennox Stakes (2000 Observatory), European Free Handicap (2001 Clearing) Trains at Clarehaven Stables, Bury Road, Newmarket, Suffolk (previously at Manton and Newmarket) Wins in 2007: 52 Royal Ascot wins: (22) Chesham Stakes (1990 Chicarica), Jersey Stakes (1991 Satin Flower, 2000 Observatory), Queen's Vase (1992 Landowner), King George V Handicap (1993 Learmont, 1997 Heritage), Prince of Wales's Stakes (1994 & 95 Muhtarram), Britannia Handicap (1996 North Song, 1998 Plan-B), Chesham Stakes (1998 Rhapsodist) Ascot Stakes (1999 High And Mighty), Norfolk Stakes (1999 Warm Heart), Britannia Stakes (2000 El Gran Papa, 2001 Analyser), Buckingham Palace Stakes (2002 Demonstrate), Golden Jubilee Stakes (2002 Malhub), Coventry Stakes (2004 Iceman), King Edward VII Stakes (2005 Plea Bargain), Coronation Stakes (2006 Nannina), Windsor Forest Stakes (2007 Nannina), Royal Hunt Cup (2007 Royal Oath) First Royal Ascot Win: Chicarica (June 21, 1990 - Chesham Stakes)
Winning jockey:-Name: Fortune, James Joseph. Date of birth: 14/6/72 Apprenticeship: With Mike O'Neill. English Classic Wins (1): Ladbrokes St Leger (2007 Lucarno) Big wins Include: Ayr Gold Cup (1989 Joveworth, 1996 Coastal Bluff), VC Bet Challenge Stakes (2006 Sleeping Indian), Gimcrack Stakes (2006 Conquest), July Stakes (2004 Captain Hurricane), Lincoln Handicap (2000 John Ferneley, 2001 Nimello), Middle Park Stakes (2002 Oasis Dream); Racing Post Trophy (1998 Commander Collins); Royal Hunt Cup (2002 Norton), Sun Chariot Stakes (1999 Lady In Waiting), totesport.com Handicap (2006 All Ivory), Vodafone Stewards' Cup (1994 For The Present,1996 Coastal Bluff); Meon Valley Stud Fillies' Mile (2004 Playful Act; 2005 Nannina), Royal Lodge Stakes (2005 Leo), Cantor Spreadfair Sussex Stakes (2006 Court Masterpiece), Yorkshire Cup (2007 Sergeant Cecil) Wins (1988-2006): 8, 29, 46, 32, 26, 25, 56, 46, 83, 78, 108, 94, 93, 71, 92, 46, 72, 96, 77 Wins in 2007: 86 Royal Ascot Winners: (11) Ascot Stakes (2007 Full House), Queen Mary Stakes (1999 Shining Hour), Royal Hunt Cup (2002 Norton, 2007 Royal Oath), Duke Of Edinburgh Handicap (2003 Waverley), King Edward VII Stakes (2005 Plea Bargain), Coronation Stakes (2006 Nannina), Wokingham Handicap (2006 Baltic King), Jersey Stakes (2007 Tariq), Windsor Forest Stakes (2007 Nannina), Norfolk Stakes (2007 Winker Watson), Royal Hunt Cup (2007 Royal Oath), Ascot Stakes (2007 Full House) Leading Rider at Royal Ascot: 2007 (5 wins)

THE WINNER - LUCARNO (USA)
3 b c Dynaformer (USA) - Vignette (USA) (Diesis)
Form: -21142411 Owner: George Strawbridge
Trainer: John Gosden Jockey: Jimmy Fortune Breeder: Augustin Stable
Lucarno
The home-bred Lucarno is by the top American stallion Dynaformer, winner of the Grade Two Jersey Derby and sire of 2006 Kentucky Derby winner Barbaro. He is out of George Strawbridge's mare Vignette, who won a six-furlong Haydock Park maiden as a two-year-old for John Gosden and the American owner/breeder, before going on to take a five and a half furlong contest in the US as a five-year-old. Lucarno is his dam's first foal and made a promising but belated debut over a mile in what has proved to be a high-class maiden at Newbury on April 21. After chasing home the impressive six-length winner Diamond Tycoon, Lucarno was kept at a mile for his maiden success on May 7, on Kempton's Polytrack, quickening well for an impressive seven-length victory. He easily added the Listed Fairway Stakes at Newmarket to book his place in the Epsom Derby. Lucarno was no match for the impressive winner Authorized in the 12-furlong Classic but ran a fine race for one so inexperienced in taking fourth, less than eight lengths behind the winner. The colt continued his progression at Royal Ascot when he was sent off the 5/2 favourite for the Group Two King Edward VII Stakes, but he was unable to peg back the enterprisingly ridden Boscobel and had to settle for the runner-up spot. He was pitched against his elders for the first time when fourth to Papal Bull in the WBX.com Princess Of Wales's Stakes at Newmarket on July 12. Lucarno advertised his Ladbrokes St Leger claims when taking the Group Two Ladbrokes Great Voltigeur Stakes over a mile and a half at York on August 21. He cruised through on the bit under Jimmy Fortune before striking the front above the distance and staying on strongly to hold Yellowstone by a length. He progressed to win the Ladbrokes St Leger in game style today
Race Record: Starts: 8; Wins: 4; 2nd: 2; 3rd: -; Win & Place Prize Money: £516,903
George Strawbridge
George Strawbridge Jr was born in Philadelphia, Pennsylvania on October 10, 1937. He is the son of George Strawbridge Snr, who died in 1990, and grandson of Dr. John Dorrance who developed the soup condensation process. The Campbell's Soup heir sits on the board of directors of the Campbell Soup Co. and is on the board of trustees at Widener University, of which he is a former adjunct professor of Latin American History. He is a graduate of Trinity College and earned his PhD in Latin American History and Political Science from the University of Pennsylvania. A member of the US Jockey Club since 1976, he has served as president, chairman and chairman emeritus of the National Steeplechase Association, of which he is a founding member. He is the all-time leading money-winning steeplechase owner in America with US$8.1 million. Strawbridge owns the 700-plus acre Derry Meeting Farm, a short distance from his home in Cochranville, Pennsylvania, where he keeps most of his 50-strong broodmare band under the Augustin Stable banner. He also has a handful of mares in Europe, where his interests are managed by bloodstock agent James Wigan. The best horses to have raced in his colours include European champion miler Selkirk, 1994 Breeders' Cup Turf winner Tikkanen, Eclipse Award winner Waya, multiple US Grade One winner With Anticipation, 1989 Prix de l'Abbaye winner Silver Fling, 1995 Derby third Presenting, Sleeping Indian, Ristna, Montare and Turgeon, as well as US Hall Of Fame steeplechaser and two-time champion Café Prince. He has owned and/or bred over 80 stakes winners. Tikkanen and Turgeon are both named after ice hockey stars as Strawbridge is a big fan of the sport and was formerly involved with the Buffalo Sabres. He is married to Nina and has sons George III, Andrew and Stewart, as well as stepdaughters Sanna N Hendriks, a leading jump trainer in the USA, and Kathy Neilson.
2007 LUCARNO (WON)
John Gosden
John Gosden was born on March 30, 1951, the son of respected trainer Towser Gosden. After Cambridge University, he served as assistant to Sir Noel Murless from 1974 to 1975 and Vincent O'Brien from 1976 to 1977, and then embarked on what was to become a successful training career in America, winning the 1984 Breeders' Cup Mile with Royal Heroine among other major wins. In 1988 he took out his first licence in Britain and established himself as a leading trainer on these shores at Newmarket, having his best season in 1992 when he recorded 113 wins. The 1996 St Leger was a seminal moment in the trainer's career as it marked his first English Classic success and he gained a second Ladbrokes St Leger vioctory in 2007 with Lucarno. The Sheikh Mohammed-owned Shantou provided the victory as he swept late to collar Dushyantor. He also trained Sonus to take second behind the brilliant User Friendly in the 1992 running of the world's oldest Classic. Gosden has a particularly notable record in the Epsom Derby, filling two of the places in 1995, training Shantou to finish third in 1996 and then having a first success in the Classic courtesy of Benny The Dip in 1997. His third British Classic success was with Lahan in the 1,000 Guineas at Newmarket in 2000, the first season that he trained at the famous Manton Estate in Wiltshire. He was previously based at Newmarket in Stanley House Stables and returned to headquarters after the 2005 season and is now settled at Clarehaven Stables on the Bury Road. Other good horses to have been trained by Gosden include the high-class sprinter Oasis Dream, Irish Champion Stakes winner Muhtarram, Queen Elizabeth II Stakes victor Observatory, Prix Maurice de Gheest heroine May Ball, Golden Jubilee Stakes scorer Malhub, Coronation Stakes victor Nannina and Challenge Stakes winner Sleeping Indian. His list of owners includes Sheikh Mohammed, Hamdan Al Maktoum, Cheveley Park Stud, the Sangster family, George Strawbridge, Highclere Thoroughbred Racing and Khalid Abdulla. He has been doing particularly well with his two-year-olds this season, including Raven's Pass.
Ladbrokes St Leger Record: 1992 Sonus (2nd); 1993 Silverdale (7th), Winged Victory (8th), Azillian (9th); 1996 SHANTOU (WON); 2007 LUCARNO (WON); Raincoat (10th)
Jimmy Fortune
Born in Ireland on June 14, 1972, Jimmy Fortune gained his initial grounding in racing with Jim Bolger in Co Carlow. He then came over to Britain and rode his first winner at Thirsk aboard the Eric Alston-trained Hitchenstown on July 29, 1988. The following year, he won the Ayr Gold Cup on Joveworth, trained by Mike O'Neill, to whom he was apprenticed. In 1990, his 46 victories won him the apprentices' championship. Having had a spell with Luca Cumani, he then became first rider to David Barron's stable near Thirsk, for whom he won the 1994 Stewards' Cup on For The Present and the same race two years later on Coastal Bluff, who later that season gave Fortune his second Ayr Gold Cup success. The departure of Kieren Fallon to become first rider to Henry Cecil saw Fortune take over as stable jockey to Lynda Ramsden in 1997. In the autumn of 1998, he was approached to become retained rider to owner Robert Sangster, and that association yielded its first major success with Commander Collins in the Group One Racing Post Trophy at Doncaster that October. The retainer came to an end in 2002 but he has continued to be linked most strongly with trainer John Gosden who trained at Manton until 2005. Other big-race victories have come in the Gimcrack Stakes (2006 Conquest), July Stakes (2004 Captain Hurricane), Middle Park Stakes (2002 Oasis Dream), Royal Hunt Cup (2002 Norton), Sun Chariot Stakes (1999 Lady In Waiting), totesport.com Handicap (2006 All Ivory), Meon Valley Stud Fillies' Mile (2004 Playful Act; 2005 Nannina), Royal Lodge Stakes (2005 Leo), Cantor Spreadfair Sussex Stakes (2006 Court Masterpiece) and Yorkshire Cup (2007 Sergeant Cecil). He enjoyed a terrific Royal Ascot this year, riding five winners. Lucarno gave him a first Classic winner in the 2007 Ladbrokes St Leger.
Ladbrokes St Leger Record: 2004 Mikado (5th), 2002 First Charter (7th), 2001 Life Match (8th), 1998 High and Low (2nd), 1997 Poseidon (8th); 2007 LUCARNO (WON)