RacingBetter News

Friday 7th August 2020
Horseracing Minnows Struggling with Dwindling Rewards
Like a lot of industries, horseracing is feeling the effects of the Covid-19 restrictions with severe prize money reductions, in no small way, contributing to the hardship of many a trainer, owner and jockey.
British racing resumed on 1 June without spectators after being suspended in mid-March.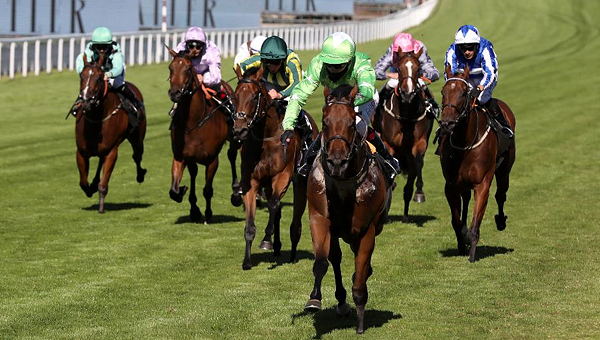 As an example, the prize money for British Champions Day at Ascot has been cut by 40% with £2.5m on offer for on 17 October, down from £4.2m in 2019.
This reduction is reflected throughout the fixture list with all participants, especially the smaller players, struggling to make ends meet.
None of this matters all that much to a sports better looking for a sportsbook with a great sign-up bonus, knowing that  IGaming Search has something for everyone.
Jo Davis, a small trainer based in East Garston, near Hungerford, thinks the time has come for the BHA to help the industry more.
She tweeted @Jodavis9: "Prize money is the key to a lot of the industry's issues, if this was raised to levels higher than the early 2000's (seriously we are running today for less than then) maybe we could continue with a job we love and enjoy, which we got into because we love the horse, not the money but as they say, money can't buy you happiness but it helps...
"For owners we need some kind of return, how can we keep expecting them to pay and pay and pay with no return, especially with average horses.  Do those owners who can't afford the 50k horses not matter???"
Chester Race Company has five meetings at Chester, Bangor and Musselburgh, taking place behind closed doors with a combined increase of £76,000 in prize-money. This is designed to incentivise owners to enter runners and offset some of the losses incurred as a result of the coronavirus pandemic.
Richard Thomas, chief executive of Chester Race Company, said: "The impact felt by Covid-19 has resonated across our industry and nowhere more so than among our owners.
"In acknowledging the disruption caused, we have demonstrated a commitment to our visiting owners by increasing our prize-money values across the group for August, in addition to providing the very best racing experience we can across three our tracks.
"We hope this will provide some comfort to visiting owners and whilst we navigate the next few weeks and months, we assure owners we have their very best interests at heart."

This will be the 10th year that British Champions Day has taken place and it remains Britain's richest race day, despite the cuts caused by the impact of the coronavirus pandemic.
Rod Street, chief executive of British Champions Series, said: "We are pleased to be able to stage a card worth £2.5 million on QIPCO British Champions Day despite our income streams being so negatively affected and the enormous challenges facing the sport currently."
After supplementary entries, last year's pot totalled £4.291,880.
The 2020 prize fund is well in excess of the minimum values (£150,000 for Group One contests) announced by the British Horseracing Authority for races between September and December this year.
The Champion Stakes remains Britain's richest race - prize money for last month's King George and Queen Elizabeth Stakes was £400,000, down from the original £1.25m.
Champions Day prize money
2020
2019
£750,000
Champion Stakes
£1.3m
£650,000
Queen Elizabeth II Stakes
£1.1m
£350,000
Fillies & Mares Stakes
£550,000
£350,000
Champions Sprint Stakes
£550,000
£300,000
Long Distance Cup
£450,000
£100,000
Balmoral
£250,000
Total: £2.5m (2020); £4.2m (2019)
Betting industry veteran and Chelmsford City CEO, Philip Siers announced that they were prepared to run fixtures at Chelmsford with no central contribution, but the powers that be would not give permission.
He tweeted @SiersPhilip: "What is wrong with this industry, we want to self fund another 6 fixtures and we are being stopped by the TRI party guardians of racing. £350k of prize money for owners & trainers going unclaimed. I have an empty racecourse, no fixtures, If you want to see racing at CCR tell me."