RacingBetter News

Wednesday 18th October 2023
Exploring the World of Baccarat in Irish Online Casinos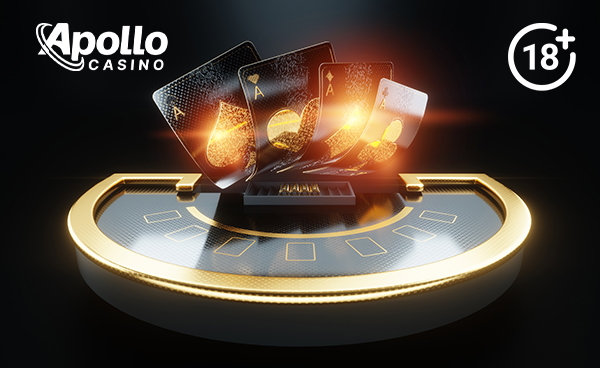 In the realm of online gambling, Baccarat stands out as a game that radiates sophistication and charm like few others. This timeless card game, traditionally linked to high-stakes players and opulent casinos, has seamlessly transitioned into the digital domain. For example, every online casino Ireland, in particular, has embraced Baccarat as one of their premier offerings. Let's embark on a journey into the world of Baccarat, covering its origins, rules, variations, strategies, and also highlighting the top three Irish online casinos where you can indulge in this timeless card game.
Understanding the Origins and Rules of Baccarat
To gain a genuine appreciation for Baccarat, it's crucial to explore its illustrious history. This game traces its origins back to 15th century Italy when it was known as "baccara." However, it truly found fame among the French nobility during the reign of King Charles VIII. As time marched on, Baccarat underwent transformations and adapted to various cultures, ultimately finding its glamorous home in the casinos of Las Vegas and Macau.
Baccarat is an uncomplicated yet enthralling card game, typically played with standard decks of playing cards. The primary objective is to place bets on one of three possible outcomes: the player's hand, the banker's hand, or a tie. Here's a succinct rundown of the rules:
In Baccarat, card values deviate from those in other card games. Number cards (2-9) maintain their face value, while 10s and face cards (King, Queen, Jack) carry zero value. An Ace is valued at one point.
The value of a hand is calculated by summing the individual card values, but in Baccarat, only the last digit of the total matters. For instance, a hand with a 7 and an 8 is worth 5 points (7+8=15, but only the 5 is considered).
Typically, two hands are in play—the player's hand and the banker's hand. Players can wager on either hand winning or on a tie. Two cards are dealt to each hand, and additional cards may be drawn following specific rules. The hand closest to a total of nine emerges victorious. If the player or banker has an initial two-card total of 8 or 9, it's called a "natural" and automatically wins, unless both hands have naturals, resulting in a tie.
Depending on the initial totals of the player and banker hands, additional cards may be drawn, following predetermined rules that require no player decisions.
Baccarat offers a variety of betting options, making it an engaging game for both novices and seasoned gamblers. The three primary bets are: betting on the player's hand to win, betting on the banker's hand to win, and betting on a tie between both hands. Each bet offers distinct payouts, with the banker bet typically incurring a slight commission due to its higher likelihood of winning.
Variations and Strategies
While the basic rules of Baccarat remain consistent across versions, there are a few notable variations that you might encounter when playing in Irish online casinos.
Punto Banco is the most widely played version of Baccarat, often referred to as "North American Baccarat." It follows the standard rules outlined above.
Mini Baccarat, a compact iteration of the game played with fewer participants and lower betting limits, enjoys widespread popularity. Its rules mirror those of Punto Banco. Additionally, there is a European variation known as Chemin de Fer, where players assume the role of the banker in turn, with the position of the bank being auctioned.
While Baccarat is a game of chance, there are some strategies that players often employ to maximize their chances of winning. Statistically, the banker's bet has a slightly higher chance of winning. This is why it often comes with a small commission. Many players prefer to stick with this bet for more consistent returns.
Like any other casino game, it's crucial to set limits on your bets and stick to them. Managing your bankroll wisely can help you prolong your gaming session. Moreover, understanding the rules and odds of the specific Baccarat variation you're playing is essential. This knowledge can influence your betting decisions.
Some players also believe in tracking patterns and trends in Baccarat. However, it's essential to remember that each hand is independent, and past results do not affect future outcomes.
Top 3 Best Irish Casinos for Baccarat Players
Now that we've explored the world of Baccarat, let's take a look at the top three Irish online casinos that offer an exceptional Baccarat experience:
Mr Green
Mr Green is a reputable name in the world of online gambling, known for its extensive game selection and user-friendly platform. Baccarat enthusiasts will appreciate the variety of Baccarat games offered here, including Punto Banco and Mini Baccarat. The casino also provides a live dealer Baccarat option for an immersive gaming experience.
888 Casino
888 Casino is another well-established online casino that caters to Irish players. It offers a range of Baccarat games, including traditional Punto Banco and live dealer Baccarat tables. With its high-quality graphics and interactive interface, 888 Casino provides an engaging Baccarat experience.
Casumo Casino
Casumo Casino stands out for its excellent mobile gaming experience, making it a great choice for players who enjoy playing Baccarat on the go. The casino offers various Baccarat variations and live dealer tables, ensuring that players have plenty of options to choose from.
Conclusion
Baccarat is a captivating card game with a long and storied history that has found a new home in Irish online casinos. Whether you're a novice or a seasoned player, Baccarat offers a unique and thrilling gambling experience. With the right strategies and a bit of luck, you can enjoy the elegance and excitement of this classic game from the comfort of your own home. So, why not try your hand at Baccarat in one of the top Irish online casinos and see if you can beat the odds? Good luck!