RacingBetter News

Wednesday 4th October 2023
Cryptocurrency and High Roller Casinos: A Disruptive Duo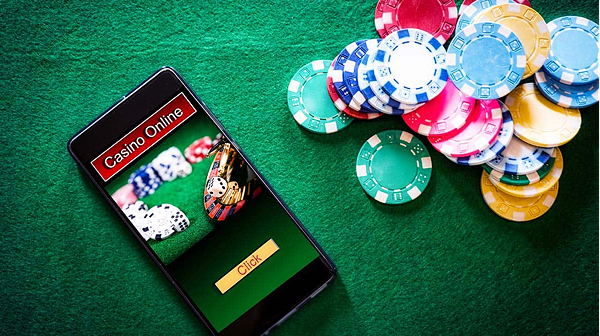 Ever since cryptocurrencies, primarily Bitcoin, became a thing, it seems like there's always been some buzz about it. Some people swear by cryptos and believe they'll completely replace fiat currencies, while others think they're just a trend. However, judging by their popularity and the number of uses, they're here to stay. And if there's something that can improve your life drastically, why wouldn't you accept it?
Cryptocurrencies have been developing alongside the online casino industry, and when the two of them met, a new disruptive force was born that has reshaped the way casino players experience their favorite hobby. One of the aspects that benefits the most from this newborn partnership is high roller gambling. There are dozens of high roller online casinos that accept cryptocurrencies as payment methods, alongside all the benefits that come with using cryptos instead of fiat currencies. In this article, we'll examine the growing influence of cryptocurrencies in the online gambling world and understand how this partnership is transforming the industry.
The Digital Renaissance
Cryptocurrencies are poised to reshape the casino industry as we know it, offering numerous advantages over standard payment systems, such as complete anonymity, high betting limits, instant transactions, and enhanced security.
The players who benefit the most from these traits, however, are high rollers. With the number of high roller casinos that embrace cryptocurrencies, the world of high rollers may undergo a transformation that delivers greater convenience, privacy, and excitement to players. The industry is experiencing a digital renaissance, and we'll now explore how cryptos can change the game for high rollers.
Complete Anonymity
Many high rollers prefer to stay anonymous, and there's no better way to do that than to use cryptocurrencies. All cryptocurrencies offer a level of privacy that traditional payment methods simply cannot match. With standard payment methods such as credit/debit cards, bank transfers, or even e-wallets, players have to provide personal details such as their name and address. That's not the case with cryptocurrencies.
When using cryptos, all you need to do is create a crypto wallet (such as a Bitcoin wallet), buy some coins, and make transactions with complete anonymity. Not only do players get to make anonymous transactions, but the added level of protection enhances their security and peace of mind.
High Betting Limits
Cryptocurrency-friendly high roller casinos often allow significantly higher betting limits than their fiat counterparts. Naturally, this appeals to high rollers who are seeking the thrill of substantial bets and potentially massive wins. While high roller casinos often impose deposit, withdrawal, and betting limits that are higher than standard casinos, sometimes they're not enough for high rollers.
In the case of crypto casinos, the deposit and betting limits are often non-existent, which means that you can deposit as much as you like and wager as many coins as your bankroll allows. And when it comes to withdrawals, you'll be able to cash out all your cryptos in one transaction hassle-free.
Instant Transactions
Another area where cryptos heavily outweigh their fiat currency counterparts is transaction speed. Cryptocurrency transactions are remarkably fast when compared to traditional banking methods. Even the fastest e-wallets are no match for cryptocurrency transactions, especially when it comes to withdrawals.
High rollers can deposit and withdraw funds almost instantly, thus minimizing downtime and keeping the ball rolling. What's more, crypto casinos often have much lower fees when compared to standard casinos, or have no fees at all.
Global Accessibility
Another advantage for cryptocurrencies when compared to fiat currencies is that they go beyond geographical boundaries. Being digital assets, cryptos aren't limited by borders and aren't governed by any country.
Instead, they're globally available, which means that high rollers from all around the world can participate in cryptocurrency gambling. This eliminates the need for currency conversions, saving them time and money.
Exclusive Crypto Bonuses
It's no secret that VIP players are often eligible for generous bonuses. However, as crypto casinos embrace cryptocurrencies, all the bonuses and promotions are in crypto. For example, if a standard casino site offers a welcome bonus of up to $1,000, some high roller cryptocurrency casinos offer welcome bonuses of up to 3 BTC.
Besides the welcome promotion, high rollers can often get their hands on various perks and rewards that are worth much more in comparison to their fiat currency counterparts.