RacingBetter News

Saturday 19th August 2023
Horse Race Crypto Betting: Indispensable Tips for Bettors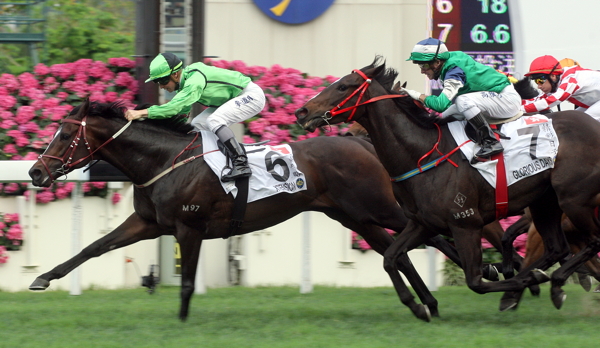 Horse race betting is so popular today, and of course, for various reasons. First off, this activity is associated with big winnings and is available online. Plus, many horse race betting sites now accept cryptocurrencies, guaranteeing anonymity, privacy, and security.
However, horse racing crypto betting is risky. Many people have tried this thrilling activity and lost fortunes. But you can avoid this predicament, earn significant returns, and enjoy betting on horse races with cryptocurrencies if you do the following:
Learn the Basics
Winning at horse racing crypto betting demands you understand what you are doing. Before risking your funds, take your time and learn. Start with fundamental concepts like the types of bets, which include win, place, and show. Then understand how odds and payouts work.
Remember to research the basics of analyzing statistics, past performances, and track conditions. Most importantly, acquaint yourself with common terminologies like jockeys, trainers, and post position.
Research Race Horses
Betting on horse races means wagering on the outcomes of specific events. For instance, you can bet which pony will finish first or in the top three. To make an educated wager, research the performance of the involved horses and their jockeys.
Begin with a review of the performance of horses in past events. Additionally, look at how the racehorses are built and their current form. Lastly, check if the jockeys scheduled to ride them are skilled and experienced.
Watch Live Races and Replays
After researching race horses and their jockeys, watch a few live events before betting. That will allow you to observe every pony's recent form and performance. It will also let you assess each jockey's skills and strategies. Live races also allow you to witness how the horses adapt to real-time conditions like heavy rain and muddy tracks.
You should also watch horse racing replays and note all the essential elements. These include the horses that portray an unmatched spirit or defy track bias.
Follow Horse Racing News
If you want to be successful at horse race crypto betting, stay informed about recent developments in the industry. And the best way to do that is by following horse racing news. That is the key to ensuring you know everything about horse racing, including recent performances, detrimental injuries, and health reports. You can also learn about weather updates and track conditions from news events.
Ensure you follow news from reputable sources to avoid falling prey to rumors and false updates. Additionally, cross-check every vital information and seek expert commentary. Since some sources have vested interests and hidden affiliations, beware of reporting biases.
Final Thoughts
Many people have made it big in horse racing. These include notable individuals like William Zeljko Ranogajec, who boasts approximately $1 billion annual turnover. But to reach this level, a lot is involved, including the need to study the game and its participants. Additionally, follow horse racing news and watch live events and replays.
And if you plan to use digital currencies to wager on horse races, ensure you understand their dynamics. Study accepted cryptos like Bitcoin and how to use them. Remember to review their security, volatility, and risks.