RacingBetter News

Wednesday 19th July 2023
A Guide To Betting On Horse Racing
Horse racing is a widely popular sport that is enjoyed by millions of people. Horse racing is not only a very popular sport but one of the major forms of betting within the gambling industry. For newcomers, however, betting on horse racing can be a daunting task. In this article, we are going to be going over betting on horse racing as a whole so you can be fully informed moving forward when it comes to betting on horse racing.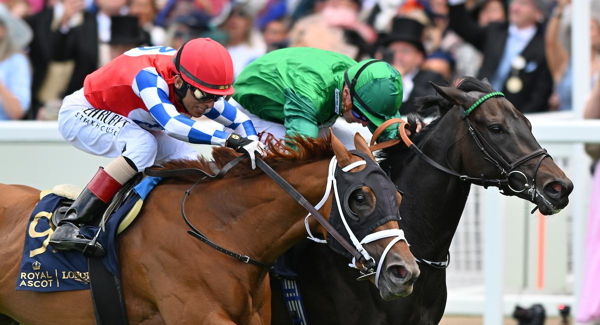 The Different Types Of Bets
The first thing newcomers need to understand is that different types of bets can be placed on horse racing. The potential bets you can place are:
Win: This includes betting on a horse to finish first in the race.
Place: This offers its highest payout if the horse finishes first and also pays increasingly smaller returns if the horse finishes 2nd up to potentially 5th.
Exacta: This is where you bet on the horses that will finish both first and second in a specific order.
Trifecta: This is where you place a bet on the horses you think will finish first, second and third.
Quinella: This includes placing a bet on the horses that will come in first and second, but in any order
Daily Double: Betting on the winners of two consecutive races
It's important to note that the odds and payouts vary depending on the race and track. There are also multiple variations of bets out there. Before placing any bets, it's important to fully understand the type of bet you're placing as well as the track, race and horses.
How to Do The Odds Work
The bookmakers decide horse racing odds based on how likely each given horse is to win the race. The odds represent how much a bettor can expect to return depending on their wager if they are able to predict correctly. For example, If a horse's odds are 4/1, this means that for every £1 spent, the bettor will receive £4. They will receive this plus their original stake.
Bookmakers use many factors to decide the odds, such as past performances, the condition of the track, the horse's performance on said track, and the skill and condition of the jockey and horse.
It's important to understand how the odds reflect the horse so you can make informed bets. For example, if a horse has low odds, that means the bookie predicts that they are most likely to win. Betting on the horse with the lowest odds would make for a safe bet but a not very rewarding bet. A horse with high odds is highly unlikely to win; however, it will pay out generously if predicted correctly.
When working out the odds, a betting calculator can be very helpful. A betting calculator is a calculator that takes in all the necessary information about your bet, such as bet type, stake, odds and more and will then provide you with the amount you can expect to make in return. This is very helpful as it can help determine if your bet is worth it and can be incorporated into an individual's betting strategy to help them calculate potential profits and much more. There are many types of betting calculators for every type of bet. One of the most common types of calculators used for horse racing is an each-way betting calculator. This is because each-way bets are extremely common in horse racing due to their ability to reduce the odds of a bettor losing.
Researching The Races
Spending time researching horses and jockeys running in a race is important in ensuring you spend your money efficiently and are also providing yourself with the best chances possible. Here are some tips for gathering information about horses and jockeys so that you can make more informed choices going forward:
Horses Performances History: Check out the horse's past history, including not just the results but the type of races and conditions. Some horses perform better in certain types of tracks and environments, and it's important to know this to give yourself an advantage.
Horse Form: Similarly to the last tip, look at a horse's form. A horse could have won 7 out of 10 races but finished dead last in the last 3. Despite its overall good performance picking this horse would not be advised as it is in bad form.
Jockey and Trainer: The skill of the jockey and trainer can have a massive impact on the overall performance of the horse. Don't just look at the horse's record but also the jockeys.
Race Conditions: Make sure you are aware of external conditions such as track conditions, race length, weather conditions and more. All of these factors can influence a horse's performance.
Look at the Odds: As previously mentioned, the odds can be a good indication of a horse's chances of winning a race.
Once you have gathered this information, you can make fully informed decisions on the horse you would like to bet on as well as the type of bet you like to proceed with. In summary, researching the horses and jockeys running in a race can be a very useful step in making informed betting decisions in horse racing. Look at the horse's past performance, form, jockey and trainer skill, track conditions, and odds to make informed decisions. You can even follow horse racing news and expert analysis to help you make informed decisions.
Summary
With horse racing being one of the most common ways to bet, it's no surprise people take it so seriously, and if you are going to be spending your money on it, then we recommend you take it seriously too. Make sure to research all things necessary on each given race as well as understand odds and odd types. Hopefully, this article has helped expand your knowledge of horse racing so you can go forward and make more educated decisions in the future.