RacingBetter News

Saturday 22nd July 2023
Horse Betting Terminology You'll Want to Jot Down Before Your Next Wager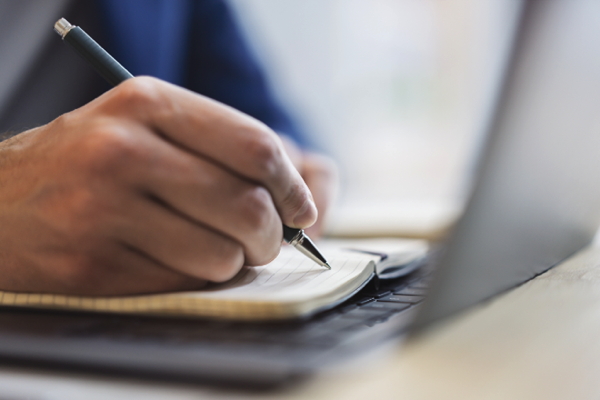 Horse betting has become increasingly popular in recent years thanks to the unparalleled sense of thrill and excitement the pastime provides. From the thundering hooves to the air of uncertainty, horse betting is undoubtedly one of the most exhilarating betting experiences. Unsurprisingly, the industry achieved a $402.3 billion market value in 2022 due to major events like the Royal Ascot, Kentucky Derby, and Melbourne Cup all attracting significant betting volumes.
However, while it may be hard to resist the urge to try your luck at horse betting, there are a few things you need to consider besides the factors that may impact the outcome of your bet, such as the jockey, weather conditions, and, of course, your horse's past performance. On top of all that, you also need to master all the horse betting jargon so you can make well-informed decisions and gain a deeper appreciation for the sport.
Additionally, for you to put these terms to good use and confidently place a wager, it's worth checking out one of the sportsbooks who have built a strong name and reputation. Thanks to the sports betting boom in recent years, there are many operators to choose from, but some, like BC.Game Casino, are a cut above the rest.
Keep reading to find out what industry jargon you need to know in order to have a successful horse betting season.
Abandoned
The term abandoned is used to describe the status of a race if it is not able to take place for some reason, usually as a result of bad weather. If this situation occurs, all bets placed will be void, and all stakes will be returned to punters and fully refunded.
Accumulator
Also known as a parlay or multi-leg bet, an accumulator refers to a bet that combines multiple selections into a single wager. This means that the winnings from each successful selection go on to the next section, creating the potential for larger payouts. However, for the best to win, all selections must be successful, or the entire bet will be lost.
All Out
As the name would suggest, All Out is used by commentators, bettors, and racing enthusiasts to describe the intense and determined effort displayed by the jockey. This usually involves the jockey pushing the horse to give its maximum effort and run at its highest speed, typically in the final stretch of a race.
Back
A back bet is when a punter places a wager on a horse to finish in a specific position. As such, if your horse crosses the finish line in the position you predicted, you will receive a payout based on the odds and, of course, the amount you wagered. The odds for back betting depend on various factors, including trainer statistics, the overall betting market, track conditions, and the horse's past performance. Horses with higher chances of winning or at least securing top positions will have lower odds; as such, it always pays to take a risk and place a bet on horses less likely to win as they yield the highest payouts.
Banker
The horse that has been determined to most likely win is called a banker. Think about those horses that have an incredible track record and just have that undeniable star power, like Secretariat or Phar Lap, making them an almost certain bet. The banker is also responsible for creating the highest strike rate and can also have a short price.
Banker bets are generally used in combination wagers like accumulators or multi-leg bets, where several selections are used in one single bet. This is because they help showcase your confidence in one specific selection and can increase your overall chances of winning the entire bet.
Canadian
A Canadian or Super Yankee is a type of combination bet that is made up of 26 individual bets placed on five selections in different types of events. It includes 10 doubles, 10 trebles, and 5 four-folds, with 1 five-fold accumulator. However, a minimum of two bets must win to gain a return; however, you are increasing your chances of a nice payout since you are covering multiple combinations, so let's say the odds of you winning are pretty nice.