RacingBetter News

Wednesday 14th June 2023
Off To The Races: 4 Things You Absolutely Need For A Fun-Filled Day Out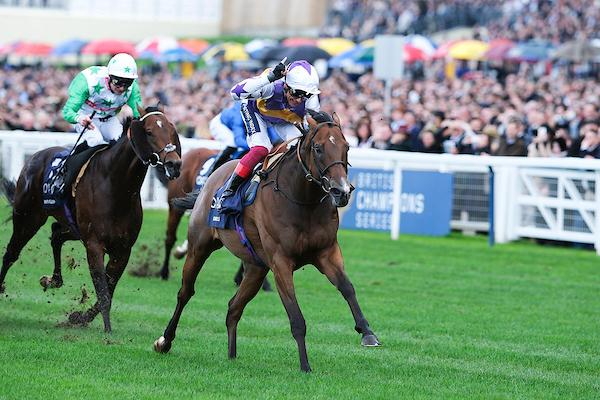 A day out at the races is something that anyone can enjoy – watching elite sport, mingling with fellow race-goers and getting dressed up to the nines. Horse racing can be a great day out, whether you want to go with your family, with a group of friends or even solo. There are just some things you'll need to know before you set off to make sure you have a safe and truly luxurious experience. 
It's a good idea to get to know the racing ground you're visiting and ensure you have a good way of getting there and back – public transport can get busy on race days. You'll also need to prepare in the same way you would any event; getting the right outfit and taking the right supplies. 
Get Your Outfit Right
A lot is often said about the outfits people wear to the races, so you'll want to bring your fashion A-game. You can let your creativity shine when choosing your outfit; just make sure to factor in the weather and wear shoes that are stylish and comfortable – you'll be on your feet for a lot of race day. It could be a good idea to go for a shopping trip in the weeks before the event and take the group you're attending with you. You could even coordinate your outfits!
Take Some Entertainment
Of course, your main entertainment for the day will be the races themselves, but there are often periods of downtime while waiting for the races to begin. In these cases, it's always a good idea to have something to hand to keep you entertained while you wait – it can also help keep you from getting bored while you travel to and from the track. Consider something portable that has a wide range of options to keep your mind busy, like a mobile casino site. Jackpot has a great range of games that will keep you occupied for hours.
Be Careful In The Sun
Going to the races means spending a long day out in the elements. While rain can bring its own challenges, it is important not to underestimate the dangers of prolonged sun exposure. Make sure to keep yourself well hydrated (especially if you're imbibing alcohol) and wear a high-factor SPF to protect against sunburn. 
Learn More About Horse Racing
If you're a novice in the racing world, it can feel a bit daunting to learn on the go. Consider boning up in advance of the big day so that you can wow other attendees with your knowledge and predictions. There are plenty of resources available online to help you find your feet in the exciting world of horse racing. 
Summing Up
A day out at the races can be a thing of luxury and decadence and a truly enriching way to spend a day. You'll need to learn about the sport if you're a bit of a newbie so that you can keep up with the more seasoned pros for predictions and which horses to back. Above all, make sure to dress the part and take care if the weather is going to be particularly warm – the last thing you want is to become dehydrated in the summer sun.