RacingBetter News

Tuesday 30th May 2023
5 Tips to Increase Your Chances of Winning in Sports Betting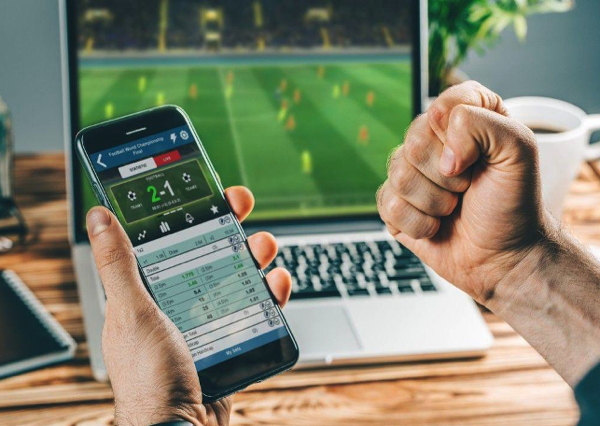 Online sports betting allows sports lovers and bettors to follow their favorite teams and players and potentially bag some lucrative wins. While sports betting is not a guaranteed way to make money, there is a chance of winning and making a profit.
Skilled bettors who consistently make well-informed decisions after looking for sports betting strategies at RacingBetter can achieve positive returns in the long run. Depending on your level, you can use these betting strategies for beginners and pro gamers to enhance your chances of walking away with those coveted juicy wins.
Utilize Bookie Bonuses and Promotions
One of the exciting features of online betting is the availability of enticing bonuses, and promotions bookmakers offer. These incentives can provide additional value to your bets and increase your potential winnings. However, read the terms and conditions associated with these offers to understand any wagering requirements or restrictions.
When picking a sports betting site, evaluate the various bonuses on offer. Even though it can be chalanging to find these offers, at CasinoBonusCA, you can get all the new and top bonuses and offers and increase your odds of winning. They include welcome bonuses, deposit match bonuses, free bets, and loyalty rewards.
With these bonuses, you can bet without risking your money, increase your bankroll, and increase your chances of winning.
Bet Smartly
One of the best strategies in sports betting is to focus on a small selection of games rather than placing bets on a wide range of matches. By specializing, you can become more familiar with the teams, players, and trends, giving you an edge over the bookmakers.
Quality over quantity is key in sports betting. Having good data for match analysis will enable you to know the teams or players involved, their recent form, head-to-head records, injuries, and other relevant factors before placing your bets.
Bet objectively based on sound analysis, and avoid blindly favoring your favorite teams or players. Discipline is crucial in sports betting. Stick to your pre-determined strategies and avoid making impulsive or reckless bets. Avoid chasing losses or placing bets solely to be in the game. Patience and discipline are key traits of successful sports bettors.
Shop for the Best Odds
Different sportsbooks offer varying odds for the same sports event. Take the time to compare odds from multiple bookmakers and choose the ones that provide the best value. Even slight differences in odds can significantly impact your final payout. Online platforms and odds comparison websites can help you quickly compare odds from various bookmakers, allowing you to choose the most favorable option. Don't settle for odds before researching carefully.
Explore Different Betting Markets
According to Forbes, limiting yourself might prevent you from getting better opportunities. So, you should not stick with traditional betting markets like the match-winner or point spread. Explore the wide range of betting markets, such as over/under totals, player-specific prop bets, live betting, handicaps, and more. By diversifying your betting options, you can find value in markets offering better odds or opportunities based on your research and analysis.
Bankroll Management and Responsible Gambling
Every successful sports bettor needs a bankroll management plan to improve their chances of winning and minimize losses. Set aside a specific amount for your betting activities and avoid exceeding that limit. It's crucial to bet only what you can afford to lose.
You can establish a staking plan to determine the percentage of your bankroll to bet on each wager to help manage your funds effectively. Don't place large bets on a single event; instead, allocate a smaller percentage of your bankroll on each wager.
Remember, sports betting also carries risks despite the enjoyment it can provide. Approach sports betting with a clear and rational mindset and enjoy it as entertainment. Practice responsible gambling by setting limits on your betting activities, taking breaks when needed, and seeking support if gambling becomes problematic.
Win Like a Pro Betting on Sports
It is possible to profit from betting on your favorite sports and teams. You don't have to be a professional gambler to bag big wins in betting on sports. Winning is all about picking the right gambling site, betting on sports and teams you love, betting rationally, and having fun. Whatever your experience with sports betting, you can increase your chances of success in this fast-growing industry with these pro tips.