RacingBetter News

Friday 21st April 2023
Casino Card Games That Are Worth a Try
Anyone who knows anything about gambling will tell you that card games are some of the most popular at casinos. Nowadays, you get various card game options, each with variations. To help you choose your next favourite casino card game, let's look at some of the popular card games available at most online casinos.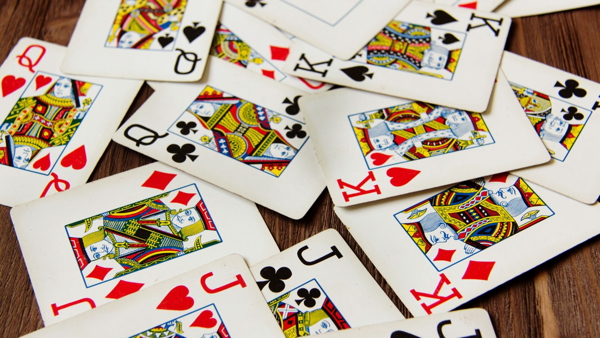 Blackjack
Blackjack's origins are still somewhat shrouded in mystery, though it is believed it originated in France around 1700. Since then, it has cemented itself in every casino and online casino worldwide, even garnering championship-type tournaments. The aim of the game is simple: beat the dealer's hand without exceeding 21 points. Mastering Blackjack takes skill and practice, as several rules need to be followed. However, blackjack is considered one of the more accessible card games to learn for new players.
Poker
The second on the list is poker. This highly popular card game has several variations, such as Texas Hold'Em, Omaha, and Seven-Card Stud. It can be played at brick-and-mortar and online casinos like Vavada Casino. Poker is all about strategy and skill, and unlike Blackjack, where you play against the dealer, you now play against other gamblers. Here, all that is needed to win is to have a better hand than everyone else, which is sometimes easier said than done.
Three Card Poker
Three Card Poker is a relatively new game invented in 1994 by Derek Webb. It's a great card game for those looking to step into card games. For this game, players place an ante bet, after which they are dealt three cards and must decide whether to play against the dealer or fold. If the player thinks the hand won't win, they will fold, and the ante bet is forfeited. However, should the player decide to call, the player would match the ante bet amount, and the game is on to bet the dealer's hand.
Baccarat
Baccarat has always been seen as a classic card game, and thanks to the James Bond movies, it's also synonymous with luxury, elegance and glamour. Baccarat is played with between six and eight decks of cards; your hand needs to be as close as possible to nine points to win. It is a high-stakes game with simple rules and many betting variations, which do require some skill and practice.
Let 'Em Ride
Another popular table game is Let 'Em Ride. Like Poker, players will have five cards in which to make the best hand, but unlike Poker, the game is not played against other players or the dealer. Instead, players are first dealt 3 cards, and an ante bet is made. Then, additional bets can be made before the 2 community cards are revealed. To win, players must have a pair of tens or better.
Conclusion
Card games have been around for centuries, and with so many to choose from, they can constantly challenge players to learn new skills and strategies. Many variations of the card games mentioned above would suit new and experienced players, so be sure to check out these games the next time you head to a casino, especially if you want a break from slots.