RacingBetter News

Monday 18th April 2023
How to Spot a Great Horse Racing Event to Bet on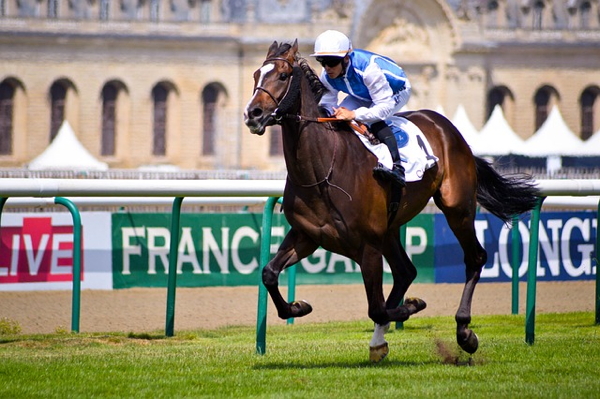 Horse racing events are among the most exciting sports to watch and bet on. There is always something exhilarating about being part of this fast-paced action. From the buzz of anticipation in the air as the horses line up at the starting gate to their thundering hooves pounding down the track toward a thrilling finish.
But how can you ensure you're betting on the best horse racing events?
There are vital elements to consider when selecting a race to bet on. Here are eight essential tips for spotting a great horse racing event to bet on:
Look at the Purse Size
The purse size of a horse racing event is an essential indicator of the quality of the race. Generally speaking, the bigger the purse, the better the competition. The prize money on offer greatly influences which horses and jockeys participate in any race.
When considering betting on a particular race, check the purse size and compare it with similar events. This can give you a good indication of the level of competition and, therefore, the potential returns on your bet.
Research the Odds and Bet Types
Another essential element to consider when betting on horse racing events is researching the odds and bet types available. Take your time to look into the kentucky derby 2023 lineup and see what kind of bets are offered, such as win, place, show, or exacta.
Also, check out the types of wagers that can be made, such as a straight win, across the board, or even a Pick 6. You can ensure that you make informed bets with higher chances of success through researching the available odds and bet types.
Consider the Track Surface
The track surface can greatly impact the outcome of a horse racing event. Some horses may prefer certain surfaces, while others may struggle with them. Track conditions also change as the weather does, so it's essential to research the track before betting on any race.
Look for tracks that are in good condition and have been maintained. Inspect the track for any unevenness or obstructions affecting a horse's performance. This can be a great way of helping you make an informed decision when selecting which race to bet on.
Analyze the Handicapping
The handicapping system is another essential element when betting on a horse racing event. Handicapping is used to even out the competition so that each horse has an equal chance of winning. To get an indication of how evenly matched the horses are, analyze the handicapping for any given race.
Take the time to look into the handicapping system and check out how it is applied. This can give you a better understanding of your chances in any given race and help you make a more informed decision about which horses to bet on.
Observe the Horses' Performance Records
When selecting which horses to bet on at a horse racing event, you should consider each horse's performance records. Take note of their past successes and failures, as this can indicate how they might perform in any given race.
It's important to remember that past performances do not guarantee future success. However, it can be a valuable tool for assessing each horse's potential and helping you decide which ones to place your bets on.
Pay Attention to Pre-Race Factors
Before placing a bet on any horse racing event, it's essential to consider any pre-race factors that might influence the outcome. This includes things like the weather conditions and the form of each horse.
Pay attention to how each horse responds in pre-race exercises such as workouts and practice runs.
Stay Up-to-Date on Race Day Changes
Race day changes can occur for various reasons, and it's essential to stay up-to-date on these. This could include changes in the track conditions, jockey assignments, or any other unexpected developments that might impact the race's outcome.
Staying informed on such changes, you can ensure that you are betting on the right horses and have a better chance of winning. Ultimately, this will help you maximize your returns when placing bets at horse racing events.
Check the Weather Forecast
It's essential to check the weather forecast before placing a bet on any horse racing event. Weather conditions can significantly influence how successful each horse is, and if it rains heavily, this could give an advantage to certain horses over others.
Keep up-to-date with the latest forecasts and consider any potential changes in the weather before betting on a race. This could help you make a more informed decision and increase your chances of making money when betting on horse racing events.
Final Thoughts
Take your time to research the horses, pay attention to pre-race factors, stay informed on race day changes, check the weather forecast, and research the available odds and bet types. Doing so could help you make informed decisions and profit from betting on horse racing events.