RacingBetter News

Tuesday 21st March 2023
Why Betting on Racehorses is Easier to Win than the Lottery?
Betting on horse racing and playing the lottery are two popular forms of gambling in the UK, as they both offer potential big payouts. Although both can be rewarding endeavours, there is one major distinction: betting on horse racing tends to be easier to win than playing in a lottery.
Why Betting on Racehorses Is Easier to Win Than the Lottery?
Let's begin by considering the odds. The odds of winning the lottery are very different from those of horse races; for instance, winning the US Powerball jackpot has an odds of one in 292 million. In comparison, betting odds for horse races can differ depending on how many horses are entered but are typically better than lottery odds; a six-horse race, for instance, offers odds of 1 in 6.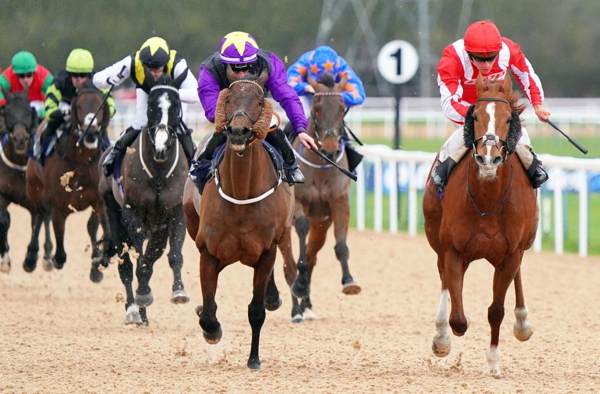 Another advantage of horse racing is that there is more information available to help you make an informed bet. Horse racing has a long-standing history, and there are numerous resources to understand each horse's form and performance. You can look at past race results, jockey and trainer statistics, as well as the conditions at the racecourse to make your decision more informed.
Conversely, playing the lottery offers little information to help you make an informed decision. You are simply randomly picking numbers with no way of knowing which numbers are more likely to appear.
Furthermore, in horse racing, you have the power to decide how much to bet and on which horse. This allows for adjustment of your bet according to how confident you feel in your selected animal versus playing the lottery, where there's usually a fixed amount that must be paid regardless of your level of confidence in the numbers chosen.
Horse racing also presents more opportunities to win, with multiple races held throughout the day. You can choose to wager on multiple races or place multiple bets within one single race - giving yourself greater odds and spreading your risk across multiple bets.
Finally, horse racing offers the watching experience. Unlike the lottery, this live sporting event can be watched in person or on TV. It provides viewers with the experience of watching horses race around a track and cheering their chosen horse to victory. It offers a satisfactory experience to watch these majestic beasts' race.
3 Best Racehorses of All Time
When it comes to horse racing, few names stand out above the rest. Secretariat, Kelso, and Brigadier Gerard are three legendary racehorses that have left an indelible mark on the sport. Each has made history possible through their achievements.
Kelso, born in 1957, was a five-time Horse of the Year and one of racing's most consistent horses. Throughout his career, he won 39 out of 63 starts, placing in the top three 54 times. Furthermore, Kelso was known for his versatility - equally adept at dirt tracks, turf races, and steeplechases alike. His impressive achievements earned him a place in both racing history's National Museum of Racing and Hall of Fame. Kelso is one of the best thoroughbred racehorses in history.
Secretariat, better known as "Big Red," was born in 1970 and quickly made a name for himself as a two-year-old. In 1973, he won the Triple Crown - including the Kentucky Derby, Preakness Stakes, and Belmont Stakes - by an astounding 31 lengths - an achievement that has never been replicated. Secretariat is widely regarded as one of the greatest racehorses ever and continues to inspire horse racing enthusiasts around the globe with his inspirational legacy.
Brigadier Gerard, born in 1968, was an English racehorse that won 17 of his 18 career starts. His success on the track culminated in 1971 when he took home victories at 2,000 Guineas, St James' Palace Stakes, Sussex Stakes, and Queen Elizabeth II Stakes - earning him the title of Horse of the Year. Unfortunately, his remarkable career was cut short due to injury, but his accomplishments still inspire horse racing enthusiasts today.
It's essential to note that these racehorses' successes weren't solely due to their natural abilities, but also the skill of their trainers, jockeys, and support staff. While horse racing may appear like a game of chance with so many variables at play, it also rewards careful planning, preparation, and execution.
Takeaway
In conclusion, both betting on horse racing and playing the lottery offer potential for big payouts. But horse racing tends to offer better odds, more information to inform your bet, the ability to adjust according to confidence level, and more chances at success - making it clear that horse racing offers a better opportunity for those seeking large winnings. With better odds, more information available, adjustable bets, and more opportunities to win, horse racing seems easier to win than the lottery.