RacingBetter News

Tuesday 7th February 2023
What Technology Trends are Contributing to the Growth of the iGaming Market?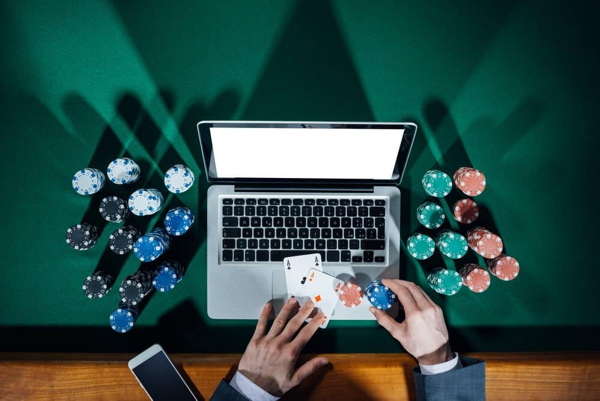 The iGaming sector has demonstrated a rapid willingness to adopt innovation. Thanks to the advent of new technology in recent years, the iGaming sector has experienced an era of unheard-of bettor-centric product innovation. It offers better opportunities to the operators in the market. The creation of strategies to draw in a new generation of players who only play on digital devices is recommended for game designers and online casino software providers. Technology advancements are influencing how people play their favorite games as well as how businesses connect with their customers. Some of the trending technologies are discussed as follows:
AI Data Analysis
Data modeling and predictive analytics can react in real-time to client want, as the e-commerce sector has demonstrated. The iGaming website can track user history, betting patterns, game preferences, and thousands of other player behavior "signals." The analytics layer gives the iGaming technology stack actionable insights and data consumption, enabling a customized player experience, a safer gaming environment, and increased operational effectiveness. The online casino sector makes better data-driven business decisions and enhances the gaming experience by employing the same analytics.
Social Responsibility and Community Building
The goal of the iGaming sector is to increase player trust, and regulators, operators, and developers are aiming to do this by enhancing player security, safety, and well-being.
Since the well-known gaming chat platform improves the social component of iGaming, community-building technology is also a component of social responsibility. Although still in the experimental stage, AI deep learning technology has demonstrated promising benefits in reducing reckless behavior or identifying underage drinking.
Mobile Design
Providing a betting experience without the need for downloads has been the industry norm for iGaming technology, which also increasingly favors platforms and games that are user-friendly on mobile devices. In the past, sportsbooks and casinos' user interfaces were awkward, and some of their operators demanded lengthy downloads and offered below-par services in general. The success of iGaming operations depends on having a product that is suited for mobile, especially in areas where mobile devices are the main means of internet access.
Social Engagement
Providing the greatest user experience possible has been difficult for iGaming operators due in part to social capabilities. Bettors are increasingly able to communicate with other bettors as a result of the introduction of multiplayer games like Crash. Thanks to the introduction of metaverse technology, casino, and sportsbook operators will soon have even more capacity to interact with clients.
Cryptocurrency
For iGaming enterprises, cryptocurrencies make a great payment rail. Because gamblers may deposit and withdraw funds instantly, operators do not need to worry about fraudulent transactions or depend on third-party payment processors. Due to the connection between cryptocurrency and blockchain technology, online sportsbooks and casinos may be able to provide their customers with on-chain wagering options with the help of a suitable betting technology supplier. The use of cryptocurrency provides bettors with an additional layer of secrecy.
Because the smart contract will self-execute and automatically repay any winnings, a trustless environment eliminates the need for the bettor to trust the operator they put their wager with. The adoption of cryptocurrencies can increase the security of transactions. Although it is not yet commonplace, certain countries have already adopted this technology. Payments are handled more quickly and there is less possibility of a hacker getting access to data while using cryptocurrency. Additionally, the Provably Fair nature of the game assures that the outcomes were fair.
Digital Security
The industry for online betting and gambling in the US was valued at about $61.5 billion in 2021, and it is anticipated to reach $114.4 billion by 2028. API security is crucial for contemporary online casinos, and collaboration with iGaming providers on software security will be a big trend. The technology used in online gambling includes measures to protect sensitive financial and personal data. Operators are required to use cutting-edge IT tools to safeguard data, particularly when it is transmitted over the Internet, in order to provide a more secure gaming environment.
In-Play Betting
In-play betting began in Asia and quickly spread to sportsbooks in Europe, where it became the most well-liked kind of action for bettors. Due to parlay bets, which multiply the profit with each selection, operators typically earn a greater margin on pre-match betting than they do on in-play betting. Live betting, commonly referred to as in-play betting, is currently a requirement for sportsbook providers. Due to the fact that it occurs during events that are now happening and will be resolved soon, live betting offers players some of the "instant satisfaction" that historically only casino games could offer. Live betting is a terrific engagement tool for operators since it lets gamblers place bets all during an event.
Real-Time Betting System
In the early years of online gambling, sports betting was the most widely used gambling activity. However, when online casinos decided to expand their game libraries with slot and casino games, sports betting had to recapture the limelight. With the development of real-time betting, this occurred. Almost all sports betting software suppliers today give their customers the option of placing wagers on live sporting events. As a result of this strategy, sports betting significantly rose in popularity and became one of the most popular alternatives on betting sites.
Bottom line
A phase of unprecedented bettor-centric product innovation has occurred in the online gaming industry as a result of the advent of new technology during the past few years. These trends can gain tremendous traction and also enable operators to move their business to the iGaming industry. When it comes to reaching ambitious goals in a cutthroat digital environment, modern operators and iGaming companies must adapt and react to technological changes. The above technologies can improve an operator's business performance and help them expand. A new generation of players will keep coming back for more with improved online security, optimized payouts, skill play, and regular launches. Thanks to innovations that boost this confidence and make online gaming safer, the iGaming sector is expanding steadily.