RacingBetter News

Thursday 2nd February 2023
How to Bet on Horse Races for Beginners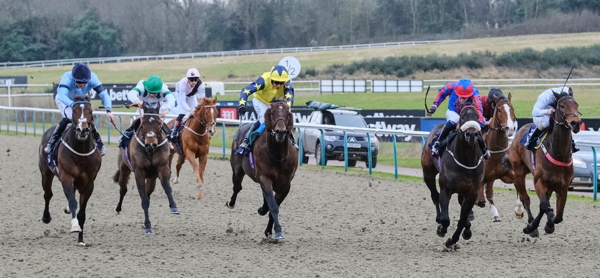 Horse racing is considered to be the second most betted-on in the industry with millions of fans around the globe. The good thing is that you don't need to have lots of expertise when it comes to betting on horse races. All you have to do is learn some basics, like rules and language involved, and then you're good to go! You can always start by placing a minimum bet - for example, with Sportbet - and learn with practice. But nevertheless, here are some tips and instructions on how to bet on horse races, so read carefully and get ready for the action.
Common Terms in Horse Racing
When placing the wager, you'll have to know which horse, race and racetrack to choose. The language might be a bit intimidating for the beginners, but that's why we are here – to help you navigate through all that. 
Types of Races
There are few types of races available for you to bet on with great odds. All of them have the same wagers and betting terms, but horses are different for each specific one.
Harness racing. It means that the horse is pulling a two-wheeled cart with a jockey in it. The requirement for harness racing is that the horses must stay at a trot pace, so you better pick the ones who are good at it.
Flat races. For this type of race the horses are ridden by a jockey. They are racing on turf, flat dirt, or synthetic tracs, so you have to consider two variables: the distance of the race and horse's experience on the track material.
Steeplechasing. Here the horse is racing with obstacles and hurdles. Look for fillies as your champions, because they are known to clear the obstacles easier.
Betting Terms
Based on the number of horses that take part in the race, there are several types of bets for people to choose from:
Win – your horse will finish first;
Place – your horse will finish second;
Show – your horse will finish third;
Exacta – your two horses will finish first and second in a particular order of your choosing;
Quinella – your two horses will finish first and second in any order;
Trifecta – your three horses will finish first, second, and third in a particular order of your choosing;
Superfecta – your four horses will finish first though fourth in a particular order of your choosing;
Box – for additional cost, you can choose all combinations from Superfecta, Trifecta, and Exacta bets. In basically means that the horses you select can finish in any order.
Additional Terms to Know
The terms we mentioned earlier are the basics, you can't really start wagering without knowing them. Here are a couple more that might be useful for you while making bets:
OTB – means "Off-track betting" and shows a place where it's possible to bet remotely from the track;
Scratch – this term is used when a horse withdraws from a scheduled race;
Jockey – a person riding the horse;
MTP – means "Minutes to Post" and indicated the remaining time until the race starts and bets can no longer be accepted;
How to Pick a Winning Horse
So we covered the types of races, basic terms and now it's time to learn how to pick a winning horse. There isn't really a strategy on how to do it, but a few factors might help you to choose the right horse:
Race history. The race forms provide information about a horse's previous races. You can also check when was the last race for your selected horse: the time gap shouldn't be too short or too long.
Horse Condition. Make sure to look at the horses before the race. If you see something alarming or unusual, it can be a sign to double check your betting strategy for this race.
Position. This strategy requires checking the horse's gate location or stall: longer distances – inside stall, shorter distances – outside stall.
Ranking. You can look at the IFHA ranking to see the rank of each horse in the race.
How to Bet on Horse Racing
Now, when you are familiar with all the necessary information, it's time to place a bet. The procedure of doing it depends on whether you are betting online or offline. You'll need to submit a betting slip if you're at the race in-person or follow the instructions on your selected website to wager online. Check the horse, the race and the track – and you're good to go. Don't forget to take your betting ticket to the clerk if you won!
Bottom line
For many people horse racing betting is an art. Even if you are a beginner and just want to have some fun, racing is always a great way to spend your time. As a gambling activity, horse racing offers entertainment and the ability to earn money at once! So don't stay behind, learn your basics and start betting now!