RacingBetter News

Thursday 23rd February 2023
5 Ways to Make Smart Bets on Horse Racing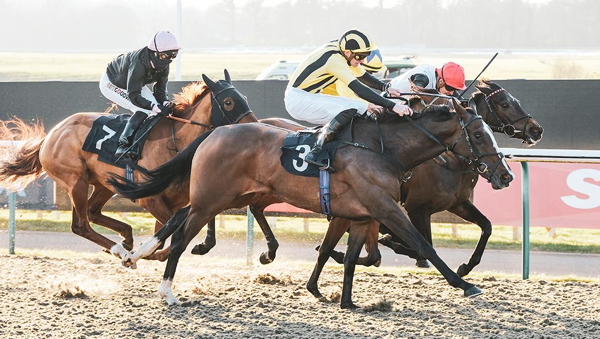 Horse race betting is a game you need to play smartly to succeed. If you're betting smart, the odds will likely be in your favor. If you have been betting on horse races for a long time but haven't profited yet, maybe you should change how you wager.
Make a more intelligent decision and become a more effective bettor by considering these five smarter ways to bet on horse racing.
You Should be Well-prepared
Nothing can beat good preparation, whether you are a newbie in the horse race betting industry or have been doing it for a long time. For beginners, you need to learn the basics of horse race betting before engaging.
A guide on how you bet on horse racing is an excellent place to start preparing. You can refer to the guide from TVG to obtain vital information and save time searching for a reliable source of betting guides.
Moreover, it would be best to remember to be prepared for each race you want to bet on. Plan for the race day, and you'll be glad you did because it will increase your chance of profiting. It all depends on you on how you are going to prepare.
Some prefer to utilize the Daily Racing Form, while others prefer to start checking out tips to improve their racing expertise.
Be Wise With Your Budget
Money matters should be among the most important things to consider when making smart bets. It's very easy to place a huge bet to profit more from it. However, it's not always the smartest thing to do.
If you want to profit, what you will need to do is to manage your bankroll smartly. Start by creating a reasonable bankroll. The rule of thumb is only to bet an amount you're comfortable losing.
It's also best to plan a bet size for each race you participate in. It is where to bet sizing comes into play. Bet sizing is wagering a percentage of your bankroll to a specific race. Most bettors use 5% of their bankroll to bet. You can bet on a single horse or divide it among various betting types.
Don't Forget to Demand Value
Picking horses who appear to have a good chance of winning has value. But that value may also lie in missing the contest or selecting long shots to fill in for favorites in exotic bets and around for multi-race bets.
There are different ways to find valuable wagers. When choosing a horse to wager on, odds shouldn't be your only point of reference. Bookmakers somewhat influence only the morning line odds, and even then, they are highly erratic and dependent on bets placed.
Furthermore, they give marginally worse odds than their forecasts because they need to profit. You have such a value bet available to you if you believe that a horse has a higher chance of winning than the betting odds offered to suggest.
A punter needs to be able to judge the possibility of an event happening and thoroughly understand what the term "value" means to succeed in the long run.
Always Bet to Win
Many people are betting to risk, which is obviously not a smart move. If you want to change the way you bet and be smarter about it, start betting to win. The most effective bettors always place their wagers to win.
The standard vigorish, sometimes known as "juice," on a wager is -110. To put it simply, it refers to the "house edge" in wagering. According to the "bet to win" theory, you would need to wager 10% more than your unit size to win one unit. If you wager $100, you would have to wager $110 to win $100. If you wager $20, you would have to wager $22 to win $20.
The sportsbook's stake is generated by the -110. The sportsbooks wouldn't generate any profit if 100 people placed bets on one team at even money and 100 people placed bets on the other team at even money. These organizations cannot stay open if they are losing money.
Aim Higher
I enjoy placing exotic wagers, particularly trifectas and Pick 4s, partly because of the potential for large payouts. Compared to sports betting, horse racing is more alluring because of the potential to win big without taking significant risks.
Consider innovative methods to employ your best bets to maximize your winnings. If you cannot put together a trifecta or multi-race wager that you are very confident in, you always have the straight win bet as a backup option.
However, you may potentially be looking at a significant score if you link a few good deals around or underneath an 8-1 top play, a straight-win bet as a backup option. However, you may potentially be looking at a significant score if you link a few good deals around or underneath an 8-1 top play.
Conclusion
Start profiting from horse race betting by changing your way. Start betting on the next horse racing event smartly using the above mentioned methods. Once you start betting smart, you will see a considerable difference and finally profit from it.