RacingBetter News

Monday 23rd January 2023
5 Things Beginners Should Know Before Getting Into Gambling
The idea of transforming your $10 into $100 or more without doing much work if the stars align can be hard to pass up. With that being said, there are certain things you should know as a beginner and we'll guide you through the most important points to keep in mind.
1. Do your homework
Before getting into online gambling for real money, it's important to do your research and find the best betting site out there. It should be reputable, safe, and have plenty of customer loyalty rewards that make it worth staying around. One of the hallmarks of a trustworthy online casino operator is displaying a license from a reputable gambling authority that shouldn't be too hard to find on their respective website.
2. Bet only what you can afford to lose
To ensure that your hard-earned dollars bring you the most entertainment possible, make sure to divide your bets into smaller amounts. The benefit is twofold; not only will this protect you from the sting of an unlucky round, but also relieve you from the pressure of the outcome. Bankroll management experts advise against risking more than 1-2% of your bankroll on a single bet. So even if you've decided you're not going to spend more than $100 for the month, your individual bets should equal something like a dollar.
3. Dip your toe in the water with free games
The key difference between real money vs free casino games is the risk involved; in all other aspects, you're technically playing the same game. Testing out a casino and its games in free mode allows you to get comfortable using its interface, learn the types of bets you can make, and find out what you like about it, sometimes without even having to create an account. Of course, you're going to need to put something at stake if you want to win real money, but you should only do so when you feel 100% comfortable.
4. Know when to quit
One of the dangers certain people are more predisposed to than others is compulsive behavior of various sorts, such as hoarding, drinking, and – you've guessed it – gambling. Note that the vast majority of people don't actually fall into this category and those that do are only a small percentage of the overall demographics of people who play this type of games. Still, you know yourself best, and should therefore heed the warning signs and slam the brakes when needed. Typically, this would be after an infuriating losing streak or after a huge win that compels you to play more.
5. Learn your cyber security essentials
Since playing for real money involves making a deposit, you're going to have to enter your sensitive personal financial details such as your credit card number to top-up your casino account. If you're doing this from home where you're using a personal network and device, you should be in the clear. However, think twice about trying to make a deposit using public Wi-Fi or someone else's device. In the case of the former, someone could intercept the data you send, and in the case of the latter, key-logging malware could be present on the device. Speaking of which, make sure to have antivirus software installed at all times.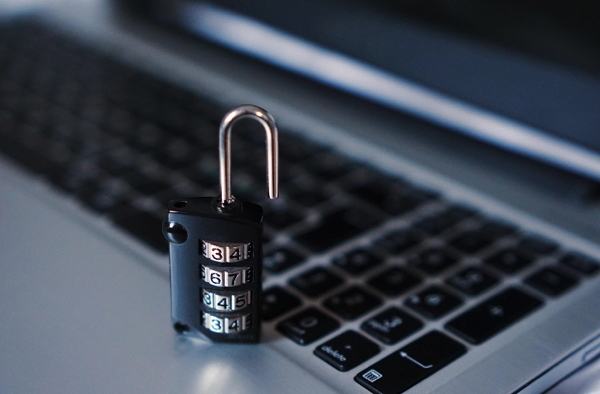 Make sure your computer or smart device is secure before you start playing.
Conclusion
Although getting used to a typical casino interface is pretty straightforward when you get used to it, there are certain pitfalls you're best off avoiding. With the help of this guide, we've covered all the essentials you need to get started.