RacingBetter News

Wednesday 4th January 2023
Best Free Horse Racing Telegram Groups 2023
Sharing and subscribing to betting tips is nothing new and is something that punters have been doing for several years. There are various channels that betting tips can be shared via such as public Twitter accounts, private email lists, paid subscription websites and public & private Facebook groups. However, one of the newer and now most popular ways to share horse racing tips is via Telegram.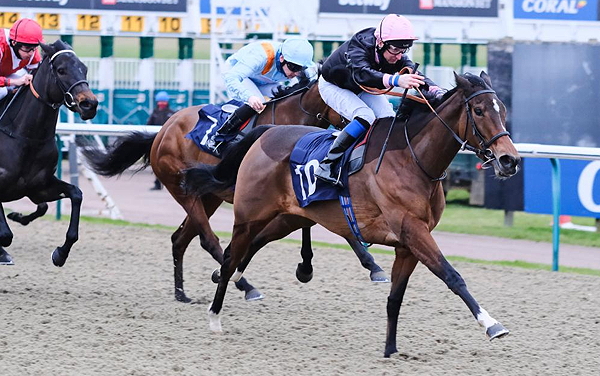 What is Telegram?
Telegram is an online messaging app that has gained popularity in recent years for its focus on security and privacy. It has also become a popular platform for sports bettors to share and discuss betting tips. These groups and channels can often have thousands of members with users being able to join via an invite link to receive regular updates and tips from experienced bettors.
One of the main benefits of using Telegram for betting tips is the level of security and privacy it provides. Unlike other social media platforms, Telegram allows users to communicate using end-to-end encryption, which means that only the sender and recipient can read the messages. This makes it a good choice for sharing sensitive information, such as betting tips, without worrying about the information being intercepted or accessed by others.
Another benefit of using Telegram for betting tips is the ability to create groups and channels. Groups allow users to have private conversations with a select group of people, while channels allow admins to broadcast messages to a large audience. Larger betting communities on Telegram tend to be channels where non-admins are not able to post. This makes finding and reading the latest betting tips from the channel's admins much easier than having to scroll through replies from other members to find the tips.
Horse Racing Telegram Tips
Many horse racing tipsters have taken to Telegram to share their betting tips with their followers. Users are able to turn on notifications so that their instantly notified of when new tips are published.
The majority of Telegram horse racing tip channels & groups are free to join but some can require a subscription fee.
Below, we've listed some of the best racing tips Telegram channels with some being free to join and others requiring a paid subscription.
1. WhichBookie Tips
WhichBookie is a sports betting website that showcases the best UK bookmakers and casinos. However, they also provide horse racing betting tips completely free via their Telegram channel. Unlike many other racing tipster services, they are completely transparent with all of their betting tips and provide a full history of daily tips that are published by their racing analysts, Will Smith & Andrew Blair White.
It's rare to find racing tipsters even breaking even over long periods but WhichBookie's Will Smith has returned huge profits from all of his daily, ante-post and Lucky 15 tips since joining the brand back in early 2021.
This is definitely a Telegram channel that you will want to be joining if you are serious about finding profitable long-term winning tips.
WhichBookie Tips: https://t.me/whichbookie
WhichBookie Lucky 15 Tips: https://t.me/Lucky15Tips
2. TipMan Tips
The TipMan Tips Telegram channel may only have 2,000 subscribers but as it's a paid service, this is an impressive amount.
What we like about TipMan Tips is that all of the previous tips, results and profit & loss can be found on their website for all to view. Past stats are broken down into categories such as horse racing, pre-match and in-play and there are some impressive profits over recent years in all categories.
There are several subscription options available to potential customers which range from £1 for a 14 day trial all the way up to £49.99 per month.
3. Betting Hub Racing Tips
Betting Hub has almost 90,000 followers on Twitter and regularly shares football tips which have had great success. They've now launched a dedicated racing tips channel on Telegram which is completely free to join with new tips published on a daily basis.
Unlike with WhichBookie's tips, they don't provide reasoning behind their tips but they do display recent winners of which there are many of.
Conclusion
Telegram has proven to be a popular and very useful app for both following and sharing horse racing and other betting tips. The fact that you can receive notifications on your phone or other device as soon as new tips are posted means that you'll always be able to follow the tips of the channels that you join.
As there are so many Telegram tipsters online, we recommend only joining channels from reputable brands such as WhichBookie who are transparent with their tips, who they come from and the past profit & loss statistics.