RacingBetter News

Monday 30th January 2023
4 Ways to Enjoy Horse Race Betting in Iowa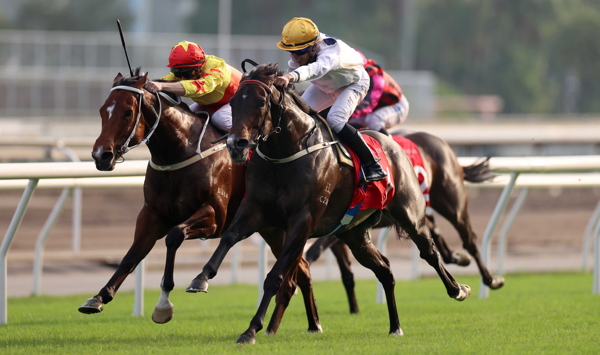 Horse racing has shown great popularity worldwide for decades already. Its diverse entertainment reached numerous countries like Australia, France, Japan, Malaysia, and other states across the U.S., and Iowa is not an exception. The continuous growth of the horse racing industry in the state is greatly reflected in various activities related to racing, breeding, training, and many others available to enjoy.
The many ways to experience horse racing, including betting that comes with it, have contributed to how people can enjoy the equestrian sport. Most significantly, this enables punters or horse race bettors to experience the utmost experience while enjoying the race.
If you're one of those getting ready and up for the challenge on the next race, here are four ways you can enjoy horse race betting in Iowa.
1. Discover Horse Race Events
One way to enjoy horse racing is through exploring various major racing events held every season for people to watch, bet, and enjoy. Iowa's horse racing, also known as Prairie Meadows' Festival of Races, has three thoroughbred graded stakes races: Prairie Meadows Cornhusker Handicap, the Iowa Derby, and the Iowa Oaks.
Prairie Meadows Cornhusker Handicap
The Cornhusker Handicap is a Grade 3 horse race event in Prairie Meadows commonly held every end of June or early July in Altoona, Iowa. This thoroughbred race is open for all three-year-old horses or older fillies, with a standard race distance of 1 ⅛ miles.
Moreover, the race currently offers a $300,000 purse, depending on varying factors, including the total wager and bets from the previous season.
Iowa Derby
Another Grade 3 thoroughbred horse race event in Iowa you can enjoy is the Iowa Derby. Similarly, the Iowa Derby is held at Altoona, Iowa's Prairie Meadows Racetrack, in late June to early July. The current purse race is with 11⁄16 miles race distance.
Iowa Oaks
Started in 1989, the Iowa Oaks is also an annual race in the Prairie Meadows with a distance of 11⁄16  miles race on the dirt. The Iowa Oaks currently carries a $225,000 purse. The horse race event is commonly held around July, still at the Prairie Meadows in Altoona, Iowa.
Aside from the abovementioned races, Prairie Meadows also caters to other races, such as the Maiden Race, Claiming Race, and Allowance Race. These races include horses with no win histories (maiden) or for sale participating horses (claiming), providing highly competitive races for the audience. Other differences may include higher purses allowance races than maiden and claiming races.
2. Learn Betting Terms and Options
Learning how to bet commonly includes understanding the basics and know-how of the race. Some common things you need to know first before betting in Iowa's horse racing are the basic wagers you can place before the race. The following basic wagers in horse race betting include the following:
Win - Choosing which horse will win the race.
Place - Your pick must win first or second place to win the bet.
Show - Pick must win first, second, or third place.
One way to effectively choose the right bet and understand how it works is to explore other existing betting terms TVG.com glossary can provide. You can also read unique terms about race descriptions, horse conditions, race and horse equipment, etc., which most bookies can explain online. This way, it will be easier for you to understand and enjoy what's happening during the race and eventually achieve a smooth betting experience.
3. Place a Bet
There are varying horse race betting sites you can try online to place a bet for your pick, but betting on popular horse racing in Iowa, like Prairie Meadows races, is commonly done in onsite racetracks. To bet on your winning pick, here are some simple ways you can follow:
Go to the teller's window or self-wagering kiosk commonly found on the gaming floor or, if not, near the race track.
Provide the teller or click on the track name and the race number you wish to bet on.
State the betting type and wager amount.
Select the horse number.
Wait for confirmation, get your wager receipt or ticket once done, double check, and when everything is good, you can then enjoy the race and wait for the result!
4. Find Your Comfort
As mentioned, enjoying horse races and horse race betting in Iowa now has diverse options. You can either enjoy it within the comfort of your home through live broadcasts, use online betting sites to place your bet, or experience the actual excitement by watching the race on the track and placing your bet onsite.
Either way, the state's horse racing events, with their incredible participating horses and jockeys, can undoubtedly provide similar excitement and challenge for the fans eyeing the race.
Conclusion
Horse race betting in Iowa provides many panthers with excitement and the ability to enjoy varying events, betting, and winning pick options to choose from. Exploring different ways, be it included or outside this list, enables you to determine ways that can best work for your preferred betting experience in Iowa. When successful, what's left is to experience, learn, and enjoy the horse racing journey.