RacingBetter News

Thursday 22nd December 2022
Best Horse Racing Events We're Looking Forward to in 2023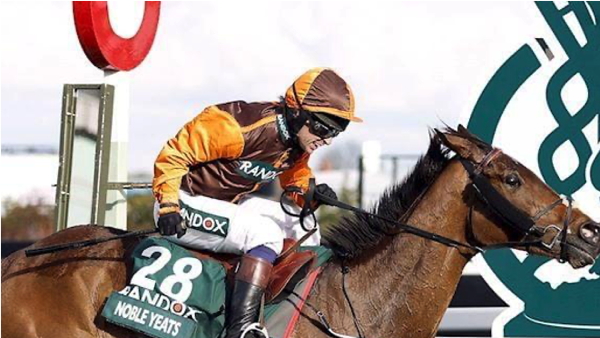 As the 2022 horse racing calendar reaches its completion, we're previewing some of the best horse racing events you shouldn't miss in 2023.
The new year is slowly approaching, and we wish you all the best. But for horse fans who're soaking up the festive delights, it's an excellent time to saddle up and prepare for the upcoming racing events that 2023 offers.
2022 was an exceptional year for horse racing globally, as we could freely enjoy a year without Covid-19 restrictions. And 2023 will likely be even better!
A day at the races is a memorable, excitement-filled outing with friends and family for a birthday and many other special occasions. With that said, there's a plethora of events to look forward to in 2023, and we've highlighted some of the key events and dates below that should be marked on your calendar.
Cheltenham Festival 2023
Cheltenham Festival is the centerpiece of the UK national hunt season, which is a four-day event focussing on the best of national hunt racing. Its history is rich because it's the first major race of the year from the UK schedule. While there are multiple meets before Cheltenham, the elite horse racing season truly begins once we've locked in our wagers for the Cheltenham Festival each year.
In 2023, Cheltenham Festival has a convenient date of March 14-17th. This four-day spectacle will clash with St. Patricks Day, so expect large crowds of spectators looking for a winning horse.
Cheltenham Festival is, however, more than just a horse racing event. It's labeled as a "festival" for good reasons. Alongside the 28 scheduled races across four days, attendees can enjoy a great selection of food and drink stalls.
The event opens with the Supreme Novices' Hurdle, an excellent way to kick things off. Each of the four days will present two or three prestigious races fielding some of the country's best horses and super-competitive handicap races.
The 2023 edition of Cheltenham Festival comprises Champions Day, Festival Wednesday, St. Patrick's Day Thursday, and the Gold Cup Day main event on Friday the 17th.
Grand National 2023
The Grand National remains the cream de la crème of horse racing events. It's the oldest and most-known horse racing event in the world. With more than 600 million viewers each year, sportsbooks across the globe excel during the Grand National weekend, and although many horse races are labeled the 'biggest', none match this event's global appeal and viewership.
Held yearly at Aintree Racecourse in Liverpool, England, we watch everybody turn into a horse racing fan during Grand National. So much so that numerous UK racecourses hold meets on the same date for those unfortunate to miss out on Aintree.
The 2023 Grand National begins on Thursday, the 13th of April, and finishes on Saturday 15th, with the Grand National race. Not forgetting Ladies' Day on Friday 14th, which has earnt its own reputation throughout the decades.  
Kentucky Derby 2023
The Kentucky Derby is held in Louisville, Kentucky, and takes place at the beginning of May each year. It kickstarts the beginning of the coveted US Triple Crown: the ultimate event to test the three-year-old-thoroughbred class.
Run over a mile and a quarter on dirt, it is known as 'The Most Exciting Two Minutes in Sport'. The prestige of this event witnesses some of its winners become heroes of global horse racing.    
The Derby 2023
Dating back to 1780, this historic race held at Epsom Downs in England every June is a summer spectacle that delivers much intrigue for horse enthusiasts and bettors alike.
Restricted to three-year-olds, the race is run over a mile and a half. With a culmination of speed, stamina, and balance, the Derby main event draws in a global audience to celebrate one of the most memorable horse racing events.
Preakness Stakes 2023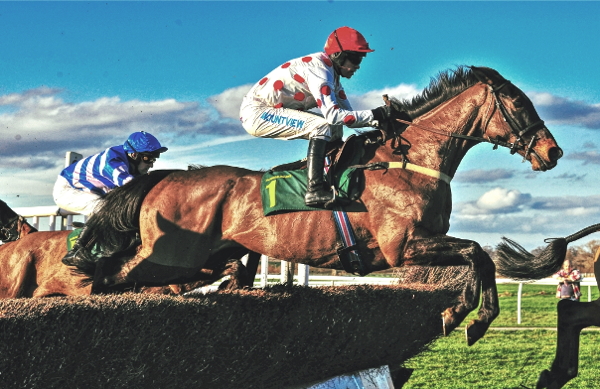 Sometimes referred to as "The Run for the Black-Eyed Susans", or "The Middle Jewel of the Triple Crown", Preakness Stakes returns to Pimlico Race Course in 2023 for another action-filled event that represents the second jewel of the Triple Crown.
Held two weeks following the Kentucky Derby and three weeks prior to the Belmont Stakes, the Preakness event dictates whether or not a horse will be contending for the Triple Crown honours at Belmont. 
The Baltimore, Maryland, location is always buzzing on Armed Forces Day, as Preakness is held on the third month of May each year and is contested between Grade one horses over 9.5 furlongs on dirt. The Maryland sportsbook promos on offer during this event are not to miss. Since the State launched online sports betting very recently, loads of sportsbooks in Maryland are expected to offer great bonuses for this event.  
Royal Ascot 2023
Hosted at the end of June each year at Ascot racecourse, which is renamed to Royal Ascot specifically for this meeting, this event is a flat racing meet held over five days. It showcases some of the top thoroughbreds from around the world.
The 2023 Royal Ascot meeting won't be the same without the late Queen Elizabeth II in attendance. However, you can guarantee it will remain royal as the King of England and/or the princes will be present for this celebration of equine athletes. 
Prix de l'Arc de Triomphe 2023
Staged in early October over a mile and a half for three-year-olds and older with mixed sexes, the Prix de l'Arc makes for an interesting event because of its obscure entries and has previously produced a lot of rising stars.
It's one of Europe's most important race days and is a two-day meeting at Longchamp in Paris, France, that attracts worldwide attention. 
Breeders' Cup 2023
It's the most watched North American thoroughbred event, and the Breeders' Cup doesn't accept similarity as it moves to a different course every year. The 2023 edition will take place at Santa Anita Park on Friday, the 3rd of November, and Saturday, the 4th of November.
With globally recognized races such as the Breeders' Cup Classic and the Breeders' Cup Mile, covering multiple ages and sexes, it presents various qualities and distances to appease a broad audience.