RacingBetter News

Wednesday 16th November 2022
Horse Betting and Bonuses: What To Look Out For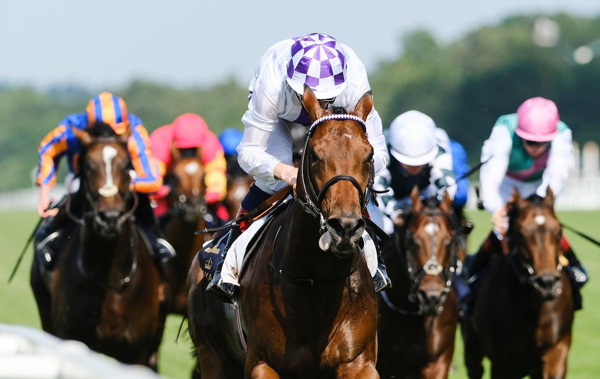 Horse racing is an exciting sport. With a nice day out, some good friends, and a well-placed bet, it's always enjoyable to go to the tracks and watch some races.
But this experience could become even better if you utilize all the horse betting bonuses out there. While you can find casino bonuses on Casino Hawks website, you can also find great sportsbook bonus offers.
There's nothing better than free money, especially when you know your way around the track. Of course, these bonuses usually require you to put down some kind of deposit. However, they still benefit the average user more often than not. Avid fans of horse racing can put all their knowledge about the horses and their jockeys to good use through these methods.
However, it's important to note that these bets can be used for any sport, not just horse racing. If you want to use them to place bets on different sports, you absolutely can. We're going to be mentioning their uses in horse racing, though.
Most bettors don't know what type of bonuses exist in horse racing, though. They don't know how these bonuses can benefit them. For that reason, we've compiled a list of the best types of horse betting bonuses for you to enjoy!
New customer bonus
When you make a new account on a bookmaker's site, they will usually offer a new account bonus. Before signing up for a bookmaker, you should always check their page or different review websites to see which bonuses they currently offer.
While a new user bonus is a fairly common promotion, some only hold them during certain periods of time.
This bonus can come in different forms, depending on what you're going for. Some bookies offer a free first bet, some offer a $30 return on a $10 deposit. Find the one that fits your wants and needs best.
Money-back bet
There are sportsbooks that offer money-back bet promotions. These promotions won't usually return your money in the form you deposited it, though. You may receive your money back in the form of free bets. If you're betting for fun, it's a win-win situation either way!
With money back bets, the bets you place during the promotion can be given back in cash form or a free bets form.
This is a clear advantage for those looking to have some fun with horse betting. If you win your bet, you get to keep the profits. If you lose, you still get something out of it. However, it's important to note that some casinos only offer money back up to a certain amount.
Matched-deposit bonus
A matched-deposit bonus enables the provider to give you free bets up to a certain amount from your deposit. You'll notice this bonus is quite similar to the money-back bet. However, this type of bonus doesn't offer any money back in the form of cash.
Still, it's a useful bonus for those who want to keep betting. Take note, though, as some bookies may offer this bonus only during a certain period. On the other hand, some might offer it only on your first deposit or for a newly-created account.
Final thoughts
Bonuses are a great way to get ahead in sports betting. They're not only designed to attract new users, but to also appreciate long-time and returning customers. There's virtually no reason not to take up the offer of a betting bonus.
However, it's important to read the terms and conditions of each bonus you're accepting. While it may seem like the bonuses are straightforward, you should always pay attention to the fine print to make sure you know what you're putting at stake and what you're getting for it.