RacingBetter News

Tuesday 10th May 2022
How To Pick A Trustworthy Bookie For Horse Racing Bets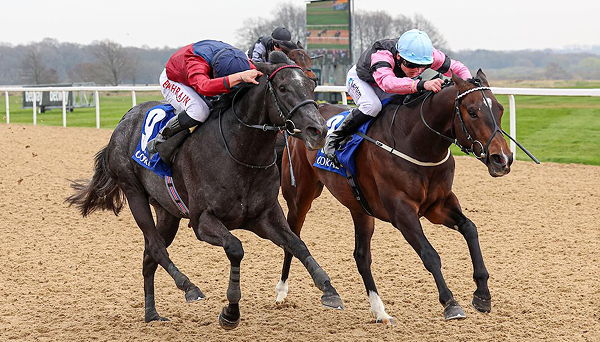 Horse racing is undoubtedly one of the best sports to bet on. It presents the thrills, action and fast pace that most players want in their gambling. And most importantly, it is a fun sport to watch. So it is not surprising that the sport is one of the most popular sports in bookies.
However, with the popularity, many individuals find it difficult to find their footing. Due to the numerous betting sites that exist today, it is really tasking to find legit ones. Not everyone can provide the standards and quality that MELbet offers. It is really easy to fall victim to scams, and if you are not careful, you will lose more money and, at the same time, not be able to bet on any horses.
If you don't know how to pick a trustworthy bookie for horse racing, you will get your answers today. We will review what you need on a site to qualify it as the best and most trustworthy for your betting.
Licence and Regulation
A betting site without a valid licence is very unreliable, and you should never consider it for horse racing. Such sites have no organisations to check their services, so it is very easy for them to get away with treating customers badly. And the worst part? There is no tangible penalty for them because they are not legal in the first place.
Also, ensure that the licence is from a reputable body. The UK Gambling Commission is one body well-known for its strict regulation and licensing. A valid licence from them is a good sign that you may proceed to consider such bookies.
Horse Racing Odds
After verifying the valid licence, you may want to check the odds. And since you are there for mainly horse racing bets, ensure that they have the best odds for the sport. No matter how well other areas are, poor odds are synonymous with low profits. So take a little time to skim through their horse racing odds and ensure that it is enough for you to make good money.
Customer Service
Reception is important in the gambling business, and if a site lacks it, you should not think twice. You need a betting site with good customer support. These days, technology has gone past emails and phone numbers; we now have live chats, which are far more fast and effective .
Having a live chat is not enough; you should endeavour to try it out. First, check the response time; is it swift or slow? Also, check the availability if you get 24/7 support. This may look quite trivial; however, they come in handy when you encounter issues. Customer service is your best option for finding help when you are stuck.
Payment Methods
The payment method that a horse racing betting site offers speaks a lot. Unfortunately, shady websites tend to go for unpopular payment options not well-known to players. And they could devise some options to rip off unsuspecting customers.
Be sure to check out the available payment options to find credible ones like credit/debit cards, e-wallets like PayPal, Neteller, etc. You should be able to view the available options without signing up and in only a few minutes.
Online Reputation
The online reputation of a betting site is important in validating if it is legit. There are several places online to check for reviews and customer feedback on different gambling brands. Take a little time to check and see what users have to say.
You should aim for detailed reviews and feedback as they tell the full story. And from reading customers' responses, you should be able to make a decision. Of course, all reviews cannot be 100% positive as different individuals have different standards. What is most important is the general bias—that is, the ratio of good to bad.
Conclusion
Adhering to these pointers would surely help you make a good choice. It is also best that you check out the available betting options to ensure that you get the most fun from betting. The more the options, the more fun.