RacingBetter News

Thursday 5th May 2022
Kentucky Derby: 5 Things You Should Remember When Betting In This Horse Race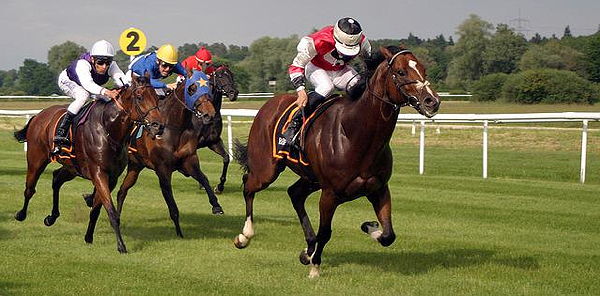 The Kentucky Derby is the talk of the town with its exciting horse races. It will help if first-time and return bettors keep ready for what is to come, especially when odds might change the least you expect them. So, while preparing for the event, here is a list of things you should remember.
Learn About The Different Types Of Wagers
First things first, when wagering in a horse race bet, you must be sure of what you are entering. If your goal is to win, it would greatly help if you were aware of the available types of bets. Like other sports, horse betting for kentucky derby has all sorts of bets like straight and exotic wagers.
Win. This straight bet requires you to select a potential first placer. To win, your pick must place first. If not, you lose.


Place. Another type of straight bet where you will need to predict what horse would place first or second rank.


Show. This wager is also a straight bet where your chosen horse must make it to the first, second, or third place. You will lose your stake if not.


Daily Double. The daily double is the easiest to understand wager out of all exotic bets. You must succeed in two different horse race events to win this bet. In other words, you must select two potential winners from two races in a row.


Pick 3. This bet works in the same concept as Daily Double, except you need to win in three consecutive horse races.


Straight Exactas. Another type of exotic bet is vertical bets. Straight exactas will require you to select two horses. Then you will choose who will win first and second. To win, they must be in order.


Straight Trifecta. On the other hand, a straight trifecta will need you to pick three horses for first, second, and third places. To bag a win, they must be in the correct order.
Read About The Challengers And Study The Horses
Now that you are refreshed and familiar with the wagers, to get a chance to win the horse betting for the Kentucky Derby, you need to learn about your prospects. It might sound like a tedious job, but investing time to check their past performances and inspect their current condition will race your odds. The effort is essential, especially if you want to try making a profit.
Moreover, the first of the few things you should try checking out is their class profile. Their profile will tell you about their whole career. Next is their recent performance. Try to determine what could have affected their current records.
This part is vital so that your stake will not be in vain. Regardless of your reason to come, to have fun, or receive a payout, learning about your prospects has its charms that heighten the excitement of race betting.
Jockey Experiences Also Plays A Vital Role
Jockeys or horse jockeys are the ones that ride with the horse during a race. There are instances when bettors forget about them. Since people bet on the horse, the jockeys slip out of their minds.
When in fact, horse jockeys have the potential to drive the horses to run faster. Some jockeys formulate tactics and make necessary maneuvers to improve the horse's performance during the race. That is why, in horse betting, jockeys are a crucial element to consider. Knowing the jockeys gives you information about their past events. So, it gives you an idea of which jockeys ride best in certain racings.
It Is Okay To Bet For Favorites
Horses that are tagged as favorites are the ones that are expected to win an event. You can usually see them in a bookmaker sportsbook. More experienced bettors rarely ever bet on a favorite. One of the reasons is that they have already made preparations for the events they are betting on.
Still, betting on favorites means betting on the highly likely winners that the sportsbooks considered possible champions. So, it increases your chance of winning, and more so when you know that favorites rarely have a bad outcome. So whether you are a casual bettor or not, a favorite bet is still a good bet.
Understand The Odds
Understanding the horse racing odds will give you the advantage of knowing how likely a horse will win their race. It also lets you see the payoff you will probably get if your wager is successful. The higher the chances that your pick will win, the lower the profit.
So, once you have better understood the concept of horse racing odds, you get to decide your picks by either risking choosing the lower odds to get a bigger payoff or being satisfied with a sure win. You can also look up the bookmaker's picks as reference, such as this year's tvg picks for the kentucky derby. The odds make the Derby more fun and exciting.
Final Thoughts
Once you have read through the article, you are ready to go! The Kentucky Derby is all about having fun and taking chances. So while you are at it, have fun and keep the things in this article in mind. So, you can earn money while enjoying the events.