RacingBetter News

Thursday 21st April 2022
Top 8 Famous Irish Poker Players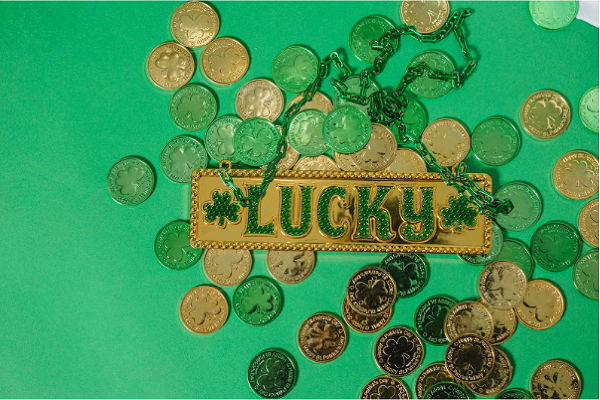 There is no secret that Ireland loves casinos and poker in particular. Many Irishmen, whether born in Ireland or Northern Ireland, have been to casinos in Dublin, enjoying the thrill of real gambling. And some of them have managed to become professionals, collect trophies in prestigious competitions, and earn six-figure sums of dollars. Now we will tell you about 8 Irish poker players known all over the world.
Andy Black
Andy Black grew up under the influence of The Troubles in Belfast, Northern Ireland. He was taught to play poker by his mother, who wanted to distract her son from the sectarian violence that was burning incessantly around their home. Being a highly persistent and talented young man, Black did so well in school that he easily entered the law department of Trinity College in Dublin. But eventually, Andy's interest in the card tables became stronger than his interest in the courtrooms.
The first big tournament Black participated in was the WSOP Main Event in 1997, at which time he was seated next to poker legend Stew Ungar. The two men could find common ground and immediately struck up a friendship, though not for long. Black cherished the hope that he found a great mentor, but Ungar had very different plans. It turned out that Stu had simply used heavy artillery at the table to separate Black from his chips. He succumbed and was very badly crushed. But no one to blame but himself, he realized he was in for his first serious lesson in Buddhism. After this incident, Black wanted to win even more, but a Buddhist can reach Nirvana only when he gives up his desires.
The next year, Black came to the WSOP event again, this time with a team of documentarians who were supposed to chronicle his triumphant homecoming, but instead witnessed his defeat. A second tough defeat forced Andy to forget about poker for five years, but in 2004 he was back in his element, leaving all his emotions behind in a "past life". This helped him enormously, scoring a series of stunning victories at European events, World Poker Tour events, and, in 2005, the WSOP, finishing in fifth place in the main event.
Donnacha O'Dea
One of Ireland's most famous players hails from Dublin. Donnacha played sports as a young man and even participated in the Olympic Games in 1968. Then he managed to swim 100 meters in less than a minute, making him the first Irishman to do so.
Success awaited Donnach in poker as well. He won a Pot Limit Omaha bracelet in the 1998 World Series of Poker. He also managed to get into the top ten players in the main tournament, finishing sixth in 1983 and ninth in 1991.
First place awaited the player in 2004 when Donnacha won the popular televised Poker Million tournament and earned $350,000.
Eoghan O'Dea
Eoghan O'Dea, son of Irish legend Donnacha O'Dea, has won more than $3.2 million in poker tournaments, enough to place third on the all-time best Irish player list.
O'Dea made it to the final table of the 2011 WSOP Main Event, where he placed sixth with a whopping $1,720,831 in prize money. He finally got his bracelet this year when he won the $400 online PLO event.
Marty Smyth
Born in Belfast, Marty Smyth was already interested in poker as a teenager. He first managed to play at a casino in Dublin when he was 22. Martin's passion for poker took him seriously and he's gone on to develop a professional career.
He's won the Poker Million, the Irish Open, the World Series of Poker bracelet and the World Open. He's the second-highest earner of all the Irish poker players who have ever made any money. His net worth, which Smith has earned playing poker, is nearly $4 million. Martin didn't win that often, but when he did, he won big.
Martin is not particularly fond of poker now, paying more attention to betting on sports. But as soon as he sits down at the poker table, it becomes clear who is the master here.
Dara O'Kearney
Anyone familiar with poker has heard the name Dara O'Kearney, although you may know him better as Doke. O'Kearney is known as the king of satellites.
He has earned more than $3.1 million in online tournaments and another $1.1 million in live games. His highest score is $262,502, and that's his second-place prize in the 2015 WSOP $1,500 NLHE event.
If O'Kearney enters the Irish Poker Masters Main Event, he should be watched closely.
Mark McDonnell
Mark McDonnell, known online as sluglife, is a phenomenal tournament player who has earned nearly $1.1 million online and another $3 million in live tournaments.
McDonnell has a knack for winning at least one very big prize every year. He did it in 2018 when he placed third in the Caribbean Poker Party Main Event, earning $1 million. Only Craig Mason and champion Philip Oliveira beat McDonnell in that event.
Louise Butler
The list of top Irish poker players wouldn't be complete without party poker's Louise Butler. This girl has won about $700,000 in online tournaments, of which more than $320,000 came from PartyPoker tournaments.
Butler's biggest online prize is $29,896 for second place in a $200,000 guaranteed tournament.
Kevin Killeen
Kevin SuitedAcesBaby Killeen has a €770 Main Event win in Dublin in 2014 with a prize of €87,700 and placed second at the 2015 Irish Poker Open with a prize of €192,500. Although the Irish Poker Masters is not held in Ireland, Killeen still stands a good chance of winning.
The popular Irishman won just over $1 million in live poker tournaments and another $3.57 million online.
Casinos are available to every Irishman, and if not land-based, then online, where you can play poker even from your phone. You can find the right one for yourself, for example, on the top10bestcasino.