RacingBetter News

Thursday 14th April 2022
Can You Trust Free Horse Racing Picks?
Watching horse racing is great. But guess what? Watching horse racing after placing a bet on one of the thoroughbreds is even more exciting. You sit at the edge of your seat hoping your favorite horse finishes first.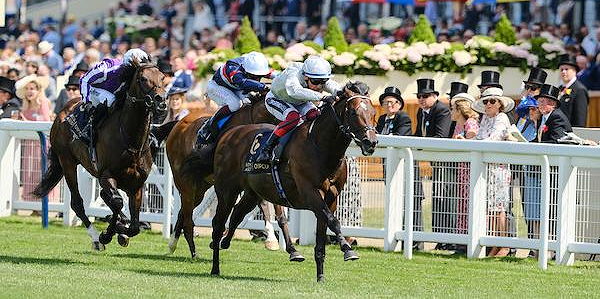 Now, many bettors aren't consistent with their picks. Sometimes they win. Sometimes they lose. As a result, it's a common trend to find horse race betting picks from free tipster websites.
But can you trust free horse racing picks? Yes, you can, especially if you follow these actionable horse race betting tips.
Learn the Basics of Horse Race Betting
Before you think about betting based on free picks, do some research of your own. Learn how horse racing works—types of horses, race types, popular race tracks and bet types.
Picking the winner of a horse race is the easiest bet type in the sport. However, it's not the only one. You can also predict a horse to finish first, second or third but in no specific order.
Another way to make money from horse racing is by betting on the exotics: Exacta, quinella and trifecta. Exacta is a tricky bet in which you predict the first two horses in a race in the exact order. With quinella, you pick the first two horses but in no particular order.
A trifecta bet is like an exacta bet expect you pick the top three horses in the exact order. If you have an appetite for risk, you could also bet on a superfecta—predict the top four horses in their order of finishing a race.
Pick a Good Betting Site
Choosing a good horse racing sportsbook can actually improve your profits. Picture this. A well-organized betting site means you can choose betting events quickly.
If it provides competitive odds, you stand to maximize your profits. If it's generous with bonuses, you'll have more money for betting. Then there's payout speed. Everyone wants a fast-payout sportsbook.
On the other end, you want a site with numerous betting products. Even if your only interest is horse race betting, you deserve a site with daily or weekly horse race betting events.
Most punters bet on multiple sports, though. If you like football, tennis and boxing, you want a sportsbook with all these sports. Of course, you want a bookmaker with good odds for all your favorite sports.
Importantly, it needs to avail a variety of bet types. In horse racing, look for all the bet types we mentioned earlier: race winner, parlays, handicaps, exacta and trifecta, to name a few.
Research
The most successful sports gamblers work hard in research. They look at tons of data to compare horses based on age, form, performances and race types. Then look at the odds of different horses before betting.
As part of your research, purchase a racetrack program. Let's say you want to bet on the UK's Royal Ascot. Buy a program or source for one free of charge online. This document explains the horses, players, jockeys, owners and trainers involved in the event.
Another must buy item is the daily racing form. It's a document that shows the past performances of all horses racing in the event. Some of these documents also includes free picks by expert tipsters.
Documents aside, learn about horse race betting stats. For example, favorite horses win up to 33% of the time. Also, the top 10-ranked jockeys win 90% of races. In light of that information, you know who to bet on for a good chance of winning.
Look at Free Picks
You know how horse race betting works. You've identified a racing event. You know where to bet and what to predict. The only thing remaining is a validation that your pick has a high chance of winning.
This is where free picks come into play. You visit a renowned horse race betting tipster and look at all their picks. How do they compare with your predictions? If your favorite tipster has the same picks as you do, that's a good sign.
But if they have different picks, you need to do more research. Read the details of why the tipster chose a specific horse to win. Is it because the horse has won the event before? Maybe it's the youngest colt or comes from a respected trainer.
Consider changing your picks if research shows you missed certain details while making your betting decision. But if data shows your pick has the best odds of winning, there's no need to change your decision.
Free vs Paid Horse Racing Picks
One of the many questions new bettors ask regards whether to follow free or paid tips. On the one hand, some people believe there's no need to purchase horse racing pick. On the other end, some punters believe the best picks have to cost money.
Who's correct? The short answer is that both free and paid picks can help you make money. The long answer is that the accuracy of horse race betting tips depends on the tipster.
As such, you could buy betting picks and still lose money. And you could follow free horse race betting tips and win money. In light of that information, don't be quick to spend money on picks.
Conduct research to get an idea of what to bet on. Then compare your analysis with free picks. If you have to buy picks, you need to be certain the tipster behind these picks is trustworthy and has a proven winning record.
Follow News and Updates
Want to be a successful horse race bettor? Learn to keep up with news and updates. If possible, attend horse racing events regularly. Not only will you have fun, but you'll also learn more about the sport.
Reading news and updates help you know which events to bet on next. It also lets you learn about jockeys and horses in excellent form. Also, you can keep up with weather conditions and how they impact races. In other words, keep learning about horse racing. And you'll improve your betting skills with time.