RacingBetter News

Tuesday 29th March 2022
Who Are the Top Contenders to Win 2022 Kentucky Derby?
Every horse racing fan has May 7, 2022 circled on their calendar. That's the running of the 2022 Kentucky Derby, at Churchill Downs, in Louisville. It is the single biggest, most anticipated race of the year, the kind of event that speaks to diehards on a spiritual level and also appeals to less interested fans in droves.
This year's Kentucky Derby running is particularly exciting, because the field lacks a heavy favorite. Experts are split on the most likely potential winner. So, too, are the best betting sites for horse racing in the business. Nobody can reach a consensus…or even something resembling a consensus.
Will it be Smile Happy who takes first place? Or maybe Forbidden Kingdom? Or will it actually be Epicenter? Or wait, should it be Morello? Or perhaps Simplification?
Who knows.
With a field of competition this closely knit, it only makes sense for us to sift through the top options to win it all. For your convenience, we've ranked our favorite picks to win the 2022 Kentucky Derby.
4. Forbidden Kingdom
Forbidden Kingdom has to be on this list, because of the tight-turn speed he has shown over the course of this past year's schedule. When he gets on the inside, it's difficult to stave him off, and he's also flashed the ability to reach another straightaway gear down the stretch.
Still, he lands at the bottom of our best options after a somewhat disappointing turnout through his past couple of races. Forbidden Kingdom finished second in a seven-furlong race at Del Mar and third in a five-furlong contest at Santa Anita in the race prior.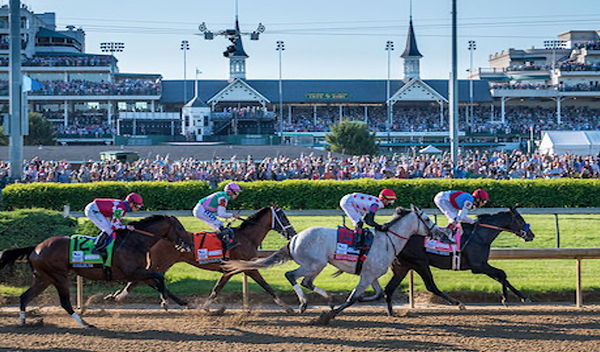 "Kentucky Derby" by Don Sniegowski is licensed under CC BY 2.0
On top of that, Forbidden Kingdom's trainer, Richard Mandella, has never won a triple-crown race. Again: The horse's physical tools and past finishes speak for themselves. But his Kentucky Derby stock should be treated with caution.
3. Smile Happy
Smile Happy will likely be the most popular pick and betting favorite among this group. That's not a bad thing. It also doesn't mean he's a sure thing.
Right now, too many people are reading into his notching victories in his first two career races. There is also a wealth of emphasis being placed on his lineage, because he comes from the same female family as Funny Cide, the 2003 Kentucky Derby winner.
None of this is immaterial. And Smile Happy's long strides and overall speed speak for themselves. But this two-year-old doesn't yet have the career resume to be treated as our favorite to win the Kentucky Derby. He's more like a top-three option—which is still pretty darn good.
2. Simplification
Though Simplification will mostly be viewed as a middle-of-the-road option, we see something more in him.
For starters, he has a new jockey in Jose Ortiz, who is basically a living legend when it comes to big races—particularly at the Triple Crown level. Simplification has also proven that he can erase larger deficits after slow or less-than-ideal starts. He came in second at Holy Bull when it initially looked like he'd place in the bottom three or four.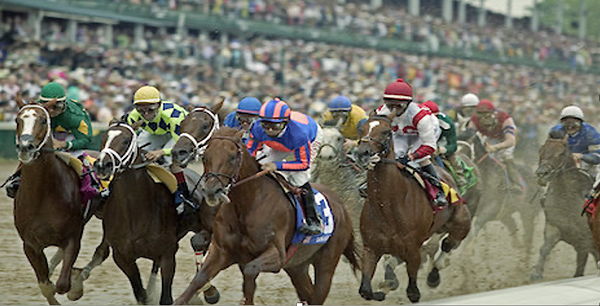 "The Kentucky Derby" by Daren Whitaker is licensed under CC BY 2.0
That stretch-run gait will serve him well in a crowded Kentucky Derby field. This track has long favored under-control horses that run exceptionally over the life of the race rather than purely out of the gate, and Simplification fits that bill to near-perfection.
In Due Time
In Due Time will be considered a long shot by many.
That's precisely why we like him.
Historically, In Due Time has fared better as the racing season wears on. His strong build and measured pacing throughout races allows him to traverse the roughest tracks without incurring as much wear and tear as his competitors. Look back at his resume, and you'll notice a string of higher-end finishes later in the year and also in longer races overall.
The Kentucky Derby offers exactly the type of circumstances that In Due Time needs to shock the world. And that's why he's our most intriguing pick to win at Churchill Downs. Even if you're not sold on him as the outright victory, he should absolutely be considered a threat to land inside the top three.