RacingBetter News

Thursday 24th March 2022
How Popular is Horse Racing in the UK?
Horse Racing is one of the most popular spectator sports in the United Kingdom. It is also popular in other parts of the world, such as the United States, Australia, and many parts of Asia.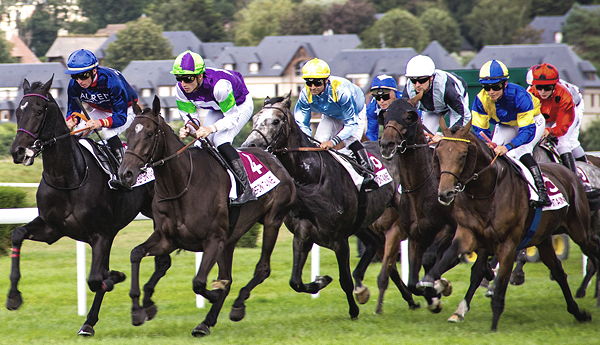 Horse Racing in the UK is almost as old as the UK's monarchy. Other countries can also gather UK horse racing tips to make their horse racing event outstanding. For the UK's cultural context, horses symbolize nobility and royalty. They share a long history dating several centuries in the UK.
Today, horseracing contributes over 3.4 Billion GBP to the UK's economy yearly. This is accrued from the over 10,000 horse races that take place every year. More than six million spectators attend yearly races, with a significant proportion of the spectators being women.
This article will reveal why horse racing is popular in the UK. We'll also cover types of horse racing events and the relationship between betting and horse racing in the UK.
Why is horse racing such a popular sport in the UK?
Every year, horseracing events in the United Kingdom attract large attendance and generate revenue. Horseracing events occur in the UK every day except on Good Friday and Christmas day.
Here are some factors that contribute to the popularity of horse racing:
Horseracing shares a long history with British culture. Britons' love for horses is abundant in centuries-old historical facts.
The UK hosts major horse racing events annually. The most popular ones include Aintree Grand National, Royal Ascot, and Cheltenham horse racing festivals.
Horseracing events are one of the UK's largest social gatherings. Families, friends, and most especially children are welcome at horse racing events.
Horseracing events are fun events with several exciting sights that culminate in a perfect day for spectators.
Horse Racing allows people to socialize and bond with friends over drinks while enjoying some action alongside.
Horseracing events are usually followed on TV by a large audience. The large viewership and online following. The social commentaries and discourses that trail horseracing events are just as high as football and cricket.
Betting and horse racing in the UK
Placing bets on horse races is almost as old as time in the UK. The horse racing betting industry is one of the mainstays of the UK's economy. Lovers of horseracing appreciate betting on horses. Apart from the excitement of watching their favorite horses win races, they also get to increase their income through bets placed.
Hundreds of bookmakers with different odds are placed on horses for any typical horse racing event. These odds change regularly based on the probability of winning for each horse participating in the race.
Gambling on horses contributes a lot of revenue to the UK's betting industry. Although many regulations are in place, one cannot rule out sharp practices by some bookmakers. Some tips can help you to place your bets.
Types of horseracing events
Different types of horse races happen in the UK all year round. A flat horse race features horse racing on a flat surface covered in grass. Other types of horse race are jump racing, where the horses compete in the race by jumping over several obstacles.
Conclusion
The popularity of horse racing in the United Kingdom does not seem to be waning anytime soon. Britons love their horses. They derive joy from watching horse racing events while socializing. Horseracing events will only get bigger as time goes on.
The advantages of horseracing events are what attracts people to it. The ability to bet on horse racing events adds suspense to the competition.
As horseracing attracts more collaboration with different media channels, growth is inevitable. Suppose there are better ethical practices in place. In that case, horse racing can challenge the popularity of football and cricket in the United Kingdom.