RacingBetter News

Thursday 17th March 2022
Sports Betting vs. Online Gambling: Does One Trump the Other?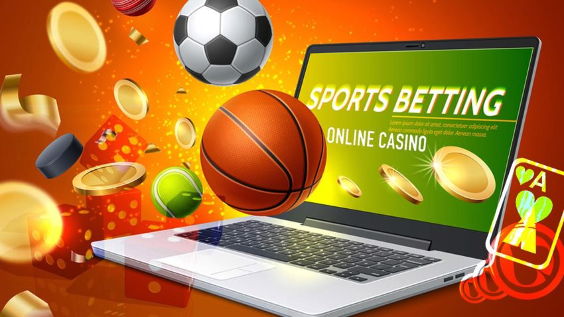 The phenomenal growth of the global sports betting market and the iGaming industry over the last few decades is downright astonishing. It is estimated that nearly 2 billion people around the world participate in some form of gambling on a daily basis.
While there are plenty of other gambling options out there, these two gambling activities take the cake in both players and popularity. Both involve games, a bit of risk, and the chance to win some money. But which is better for bettors? Today, we're looking at the pros and cons of sports betting and online gambling to see if one trumps the other.
Getting in on the Excitement
When it comes to an adrenaline rush, it's safe to say that both bring with them their fair share of excitement and nail-biting nerves when anticipating a win. Of course, the route is rather different when comparing the two.
First off, unlike sports betting, online casinos offer hundreds (if not thousands!) of games, just like King Johnnie Casino, such as slots, where punters are offered quite a generous selection of bonuses and free money. This enables them to dip their feet in, before taking the plunge and going "all in" rather than risking their funds.
On the other hand, there's no denying the rush of thrills that bettors experience when a game concludes with the exact points spread you wagered on.
Sports Betting vs. Online Gambling
The most significant difference between the two comes down to luck versus knowledge. While experienced gamblers can use their understanding of online casino games to capitalize on bonuses, odds, and strategies, a lot of winning really comes down to luck.
On the other hand, while sports betting does rely a lot on luck, bettors can increase their odds of winning by educating themselves on a particular sport, gaining knowledge to inform their wagers.
It's All About the Sports
Part of the draw of sports betting is, well… the sports. Sporting events of all kinds are popular the world over, and for good reason. There's action, drama, star athletes, and the thrill of the unpredictability of the game.
However you slice it, there's just something about watching your favourite sports team play that can't compare to any other activity. Sports betting simply capitalizes on the excitement and popularity of sporting events, adding in the extra tension to the spectacle by placing bets on events and outcomes.
No Assembly Required
When it comes to online gambling, many people enjoy the ease with which a player can get started. With some exceptions, online casino games are fairly easy to pick up and play with very little barrier to entry.
Games & Betting Options
Both sports betting and online casino games offer a crucial element, which is a variety of betting options. In sports betting, you can bet on wins, places, point spreads, and handicaps — just to name a few — while betting in online casino games (other than blackjack and poker) is a bit more straightforward.
Another major difference in the betting experience between the two is with online gambling, players place their own wagers within the game itself, while in sports betting, punters place bets through sportsbooks or bookmakers. Working with experienced bookmakers doesn't cost anything for the winners (they make their money from losing bets) and can help make your sports betting venture that much better.
Understanding Sports Books and Online Casino Games
As you can see, it makes sense to understand how both types of gambling activities work before getting involved in either one. While gambling at online casinos gives you more time to play, any time and from anywhere, with no prior knowledge required, casino games will always have wagering requirements and a "house edge" that makes winning large amounts of money relatively rare.
Sports betting, on the other hand, requires strategy and knowledge of a sport, the vigorish, also known as the "vig" or "juice" where gamblers have to pay a percentage of their winnings to the organizers, and the limitation of time and seasons that sports are subject to. The excitement of live betting, strategy, and the love of sports, however, make this type of gambling a sure thing for many.
Take the Gamble
When it really comes down to it, the real answer to the question of which form of gambling trumps the other is simply personal preference. It all just depends on whether you favour high-stakes thrills with strategy-backed decision-making or a more laid-back experience with considerable reliance on Lady Luck.
Think about what you want to get out of your gambling experience and choose from there. If you still can't make up your mind, you can always try a bit of both and see what suits you best.