RacingBetter News

Tuesday 15th March 2022
Racing Down Under: Is 2022 the Year of Incentivise?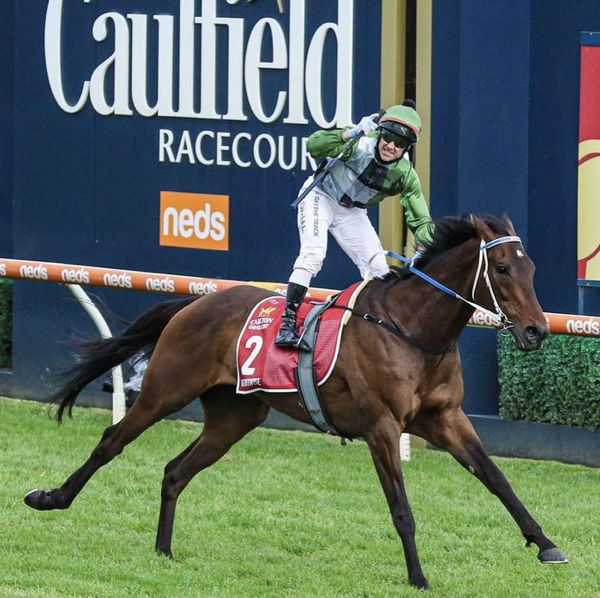 Incentivise after winning the Caulfield Cup in 2021
There are few things Aussie racing fans like to see more than a champion racehorse winning race after race. After all, this is the land of Winx and Black Caviar. But every year, Australia seems to unearth a new superstar, a horse that captures the imagination of the wider public, and who puts a smile on the face of plenty of punters.
In 2021, that horse was surely Incentivise, who seemed to get better and better in his four-year-old season, then burst into the big time last summer (the Australian winter) with four consecutive wins in Group races. That run took in victories in both the Group 1 Caulfield Cup and Turnbull Stakes, meaning Incentivise was racking up several million dollars for his owners, a partnership based through the Windemere Stud, where Incentivise was bred.
Next up came the big one, the Melbourne Cup. Incentivise started as one of the shortest-priced favourites in recent memory, having an SP of around 7/4. The Melbourne Cup is similar to the Grand National in its unpredictability, and it has a similar record of providing longshot winners as frequently as all-conquering favourites. But with a price as short of this, punters were convinced Incentivise would deliver. He didn't. He was beaten out by Verry Elleegant, who won by 4 lengths at an SP of 16/1.
Verry Elleegant was a worthy winner
Now, that was hardly a disaster for Incentivise and his trainer Peter Moody. As we said, the Melbourne Cup isn't overly kind to favourites – they have a strike rate of around 20%. Moreover, Verry Elleegant is a classy mare with an impressive record, although she was well beaten by Incentivise when favourite for the Turnbull Stakes a month before the 2021 Melbourne Cup.
There was, of course, a huge sense of disappointment for connections of Incentivise. However, that energy seems to have been channelled towards this year's spring (autumn in the UK) campaign. At the time of writing, Incentivise is favourite for the Melbourne Cup, Caulfield Cup and Cox Plate.
Now if you know your Australian racing, you'll know those events take place within a few weeks of each other: The 2022 Caulfield Cup is on the 15th October; the Cox Plate is on 22nd October; Melbourne Cup is on 1st November. Incentivise ran in the Caulfield Cup and Melbourne Cup last year, aiming to be the first horse since Ethereal (2001) to do that illustrious double.
Spring Grand Slam Attempt Unlikely
But is a serious tilt at the "Spring Grand Slam" likely? It has been done before, back in 1954 when Rising Fast achieved the illustrious treble. But in modern racing, there's just not enough time between the events. For our money, he'll go in the Caulfield Cup and Melbourne Cup again, so you should consult this Ladbrokes Cox Plate Spring Carnival guide for tips on the Cox Plate in the projected absence of the current favourite.
There is, of course, no guarantee that our predictions for Incentivise will prove to be right; and perhaps he will go in the Cox Plate. Australia's Spring Carnival season is a long way off, and Incentivise will have other business before then, which will obviously dictate the choices of his owners come October. But some believe he could be better equipped to deal with what's in front of him this year – and that's saying something given his star-making turn in 2021.
Right now, the double for Incentivise to win the Caulfield Cup and Melbourne Cup is priced at 129/1 with Bet365. Those are attractive odds, but they also underline the fact that the bookies aren't wholly convinced he will win both. Moreover, he sustained injuries in the Melbourne Cup that have required operations. Steve Tregea, who sold his stake in the horse recently, said he had a 50/50 chance of returning to his best form. But, whether you are in the UK or Australia, it will be worth keeping an eye on Incentivise in the coming months. Should he perform how some expect, then those odds will come tumbling down. Do the double, and it will be the year of Incentivise in Australian racing.