RacingBetter News

Monday 7th March 2022
What are the Biggest Horse Racing Events in the World?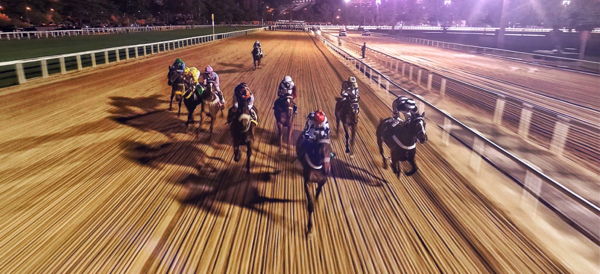 Horse racing is ingrained in loads of countries' cultures. There are many horse racing events that have shown that the industry's size will keep getting bigger. It is a cultural event for many people which is why there are many top-tier races.
You can tell that there have been many events worldwide which has led to the development of top-tier horse racing events and international races. New horse racing fans deserve to know what the best events are so they can recognize them when it comes up.
There have been countless horse racing events since the sport started but there are only a few that are considered as iconic because of its number of spectators. These are some of the races that you can race with the best odds and markets on Sportsbet.io!
Kentucky Derby
As arguably the most valuable and well-known horse racing event, the Kentucky Derby has produced many legendary moments. This is also seen as the proving ground for most horses because this is one of the most difficult races to be in.
The race has been around since 1875 and it has been held at Churchill Downs in Louisville, Kentucky. It isn't a surprise that this race is recognized at the top of the horse racing world because of its intrinsic value as a crucial race in the calendar.
The distance covered in the race is one and ¼ miles which can also be seen as 10 furlongs or two kilometres. To qualify for the race, the horse should be at least three years of age and they should weigh around 57.2 kilograms for colts and geldings while the requirement for the filly is around 55kg.
Dubai World Cup
Established back in 1996, the Dubai World Cup is an annual event that is contested at the Meydan Racecourse in Dubai, United Arab Emirates. This race is usually held in March of every year and it is seen as one of the biggest races of the year because of the sheer weight of riding in this environment.
Dubai is seen as one of the most luxurious cities in the world and having one of the biggest horse races in the world there proves that they want to spotlight the sport. The track's surface is mostly dirt which means that the true speed of the horses present will truly be tested.
Almost every year, there is a new winner which only changed recently in 2019. That was the year Thunder Snow won his second straight Dubai World Cup title. This race should be at the top of your list because it is not only fun but also a meaningful event for the sport.
Prix de l'Arc de Triomphe
The Prix de l'Arc de Triomphe is arguably Europe's biggest horse racing event as there is a century-long history that people can look back on. Its origins can be traced back to the late 1800s but the race truly started in 1920 with three-year-old colt Comrade winning the event.
Europe is a hotbed for horse racing and since the Prix de l'Arc de Triomphe is the biggest event in the region, it is fair to say that this event is important. People need to recognize that this event is meant for the horse racing world because it deals with many top-tier horses here. 
France is a great location for this race because it has been one of the world's best racing hubs. There have been awesome horses that have won this event including the most recent two-time winners Treve and Enable who won twice in 2013-14 and 2017-18 respectively.
Those were just a few of the biggest horse racing events in the world. You can see that they have shown their value throughout history and it's fair to say that horse racing is still a massive sport. Hopefully, more people will recognize its true value and make wagers. Remember that you can race with the best odds and markets on Sportsbet.io! Good luck!