RacingBetter News

Monday 21st March 2022
An Exciting Race Calendar for 2022
The horse racing season is underway as Cheltenham has already arrived for one of the biggest and most prestigious races on the UK calendar – but it's just the beginning of the calendar too as the Spring and Summer bring plenty more opportunities for punters to win big especially when using this promotion code available when registering at bet365, and even taking advantage of the few races that head into the winter season too. So, which are the biggest events still to come throughout the year?
Kentucky Derby, May 7th – One of the more prestigious races in the US racing calendar, the Kentucky Derby brings the first leg of the US Triple Crown – it holds a lot of history too, considered to be one of the longest running sports events in American history, and with that one of the longer running horse racing events globally too, it's a great start to the US racing calendar. Odds will go through plenty of change heading into this race as punters will have to wait sometime yet for the May start date, and there are hopes that some big names could return from overseas to race the Derby too.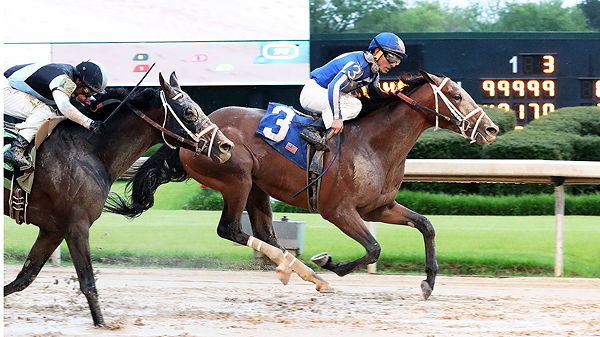 Royal Ascot, June 14th – 18th – Another of the biggest horse racing events in the UK and the biggest follow the ongoing Cheltenham, the Ascot saw a number of changes last year in line with the global health crisis that added to the racing calendar and extended the event somewhat but was slightly more limited in attendance. Whilst the race is just as much about the attendee's dress as it is about the racing with royalty showing up too, and this could be the year of a return to normal after two abnormal years prior and a disruption to all of the pageantry that goes with the races at the Ascot.
The Everest, October 2022 – The Australia based race has come and gone from being the richest turf race in the world as it battles with some in the Middle East to hold the title, but the huge prize pot is an attractive option for runners that are able to get around the 1,200m race with no barriers. Much like the Ascot, the past two years have seen disruption with the global health crisis that made it difficult for some runners to make the journey, but 2022 is looking to be very different on this front and could see a return to form for the autumn race in Australia.
These are just a few of many bolstering out the 2022 racing calendar and fans can very much look forward to being in the stadiums once again as some of the earlier races have been disrupted but looks to be a packed racing calendar once more.