RacingBetter News

Tuesday 8th February 2022
Horse Racing Casino Games That You'll Love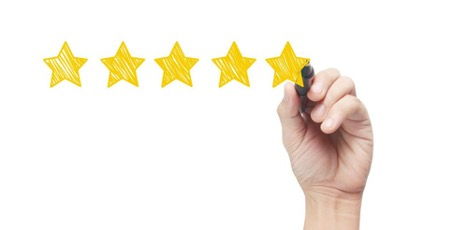 Horse racing casino games are fun and rewarding. Here we discover the highest-paying horse racing-themed games.
The Best Paying Horse Racing Casino Games
Slot lovers are spoiled with the possibilities of playing different reel games. To raise the level of entertainment, casinos offer various themed slots in their libraries. Horse racing casino games are certainly one of the most popular.
Let's face it; slots require nothing more than the click of a button. This game is straightforward and doesn't require a special strategy. In addition, reels are attractive to players because they offer the possibility of crazy wins in the form of jackpots. Therefore, virtual casinos, led by providers, have decided to enrich the slots with various topics and make gambling lovers' paths to jackpots much more enjoyable. Therefore, if you are a fan of horse racing, let's see what you can pick from a global slot hippodrome.
Why horse racing themed slots?
Today, virtual casinos offer different themed-slots. They range from history themes, to slot games only women love. However, horse racing slots stand out in particular.
One of many reasons why people love horse racing is the uncertainty that arises from each race. At the racetrack, the favorites only exist on paper. However, when the race starts, the name written on a piece of processed wood loses its value.
A similar parallel can be drawn with slots. While casinos, at least on paper, are considered favorites over players, punters have something to hope for, especially in slots, which are simple and based on pure luck. When you open your favorite slot game, it becomes irrelevant whether you have a day or more experience in casinos. Anyone can get a jackpot.
The Best Horse Racing Casino Games
As a horse betting fan, you'll find no trouble in searching for the best horse racing tips. However, you won't find many topics covering horse racing slots. But, have no worries as we got you covered on this one.
You'll find out more about the best horse racing-themed slot games in the following lines. Here we'll discuss more about gameplays, volatility, RTP, and, more importantly, your chances of winning the jackpot.
Derby Day Game
The Playtech feature represents everything that makes slots desirable. The game is simple, there are no confusing additions to the game, and it looks decent. The lack of creative design solutions is just a plus for the Derby Day slot.
The game comes with a 95% return to player ratio. Therefore, for every €100 you wager on this game, you can expect a return of €95. Comparing it to other popular games, Derby Day RTP is slightly below average. The average Return To Player value in slot games is about 96%. Derby Day has no special features.
Therefore, your chance of making more money is in the multiplier, which can help you get out of the casino with more money. Derby Day slot volatility is medium.
Frankie Dettori's Magic Seven
Frankie Dettori is one of the world's best and most famous jockeys. He has won numerous awards and recognitions, but also the hearts of all horse racing fans.
As a result, Magic Seven is a 5 reel slot and one of the most famous horse racing casino games. This slot has 25 paylines, features various cash rewards, and a maximum jackpot worth 7,777x your wager. RTP is average and is 96%. In contrast to Derby Day, this Playtech feature has wilds, scatters, multipliers and progressives.
Derby Dollars Slot
When it comes to slots that pay the most, Derby Dollars is at the top. As a result, you can win a staggering 40,000x your bet per line by spinning these reels. Derby Dollars game consists of 5 reels and has 20 paylines. Also, this game stands out from the rest of the crowd with its unique free spins feature and random progressive jackpots. 
Derby Dollar comes with medium volatility. Therefore, you can expect a reasonable number of winnings during the game and play it like a pro. However, the only drawback is the fact that you will need a little more time and luck to trigger the Free Spins feature. Besides, Derby Dollar is a game with a decent design that will keep you entertained for hours.
Lucky Day at the Races
Pragmatic Play offers a slightly different view of horse racing-themed slot games. The first difference is reflected in the design. Lucky Day at the Races is irresistibly reminiscent of Nintendo or Sega games from the beginning of the millennium.
This slot machine is a perfect blend of simple graphics and 5 reels set in the middle. With this slot, you can enjoy a unique atmosphere colored by great special features and scatter symbols. However, the return to players ratio of this game seems way above the average with its 92.97% RTP value.
How To Find The Best Horse Racing Casino Games
All of the above games stand out with great graphics and exciting gameplay. However, keep in mind that they are just the tip of the iceberg. Beneath the surface are dozens, if not hundreds, of other equestrian-themed slot games.
Therefore, the challenge is to test all these games in a short period of time. We would dare to say that it is impossible. Luckily, there are ways to make the process easier and faster. The first and foremost step is finding the perfect casino. By this, we mean a venue that carries reputable licenses, has a high degree of credibility, and offers generous bonuses that can make your search easier.
Few casinos fit these conditions, and if you are a beginner, searching for such virtual environments can be difficult. Therefore, we recommend that you use resources such as onlinecasinobuddy.com. These resources can help you on many levels, from finding the right casino to practical tips on being more successful in playing slots.
Ultimately, not only will you find a suitable game, but also boost your bankroll thanks to dedicated sites like the ones mentioned earlier.
Final Thoughts
Fans of horse racing betting typically have no problem finding relevant content on sportsbook pages. Moreover, we can say that they are overwhelmed with possibilities. As fans of this type of betting are frequent casino guests, virtual venues have made sure that players like this feel comfortable on the platforms.
The result is horse racing casino games that attract more and more people, not only with themes but also with great graphics and a wide range of jackpot options. Some of these games are simple and adapted to beginners, while others come with more features and are a real treat. If you've decided to dive into the deep ocean of horse racing themed slots, you can use additional resources and find the right game for you.