RacingBetter News

Tuesday 22nd February 2022
5 Things to Note if You Want to Try Your Hand at Progressive Slots
As entertaining as horse races may be, there's but one element they lack – progressive jackpots. The good thing about it is that many sportsbooks also have a dedicated casino section, so it's easy to give progressive slots a try. For those curious enough to broaden their horizons, we've prepared a couple of handy tips to get you started:
1. Familiarize yourself with the game structure first
Since there are so many free online slots you can try at no risk, the quickest way to learn is through observation. But the basic premise is this: for every bet you make, a small percentage of it goes into the progressive jackpot pool. On some occasions, multiple slots games may share the same prize pool, so these can fill up at a surprisingly efficient rate. Imagine winning anywhere between $100,000 and $1 million all of a sudden – that's what the typical prizes range from. At this point, the progress bar resets to zero.
2. Mind the wagering requirements
Every slots title has differing wagering requirements and both the minimum as well as the maximum bet sizes can vary. In general, expect to see higher minimum wagering requirements than usual if you want to qualify for the jackpot. Although with certain slots, you will be able to bet less than that and still be eligible for the classic bonuses, multipliers, free spins, etc. But either way, make sure to get acquainted with the requirements.
3. Set realistic expectations
Progressive jackpots pay generously, that much is clear. But your chances of winning are incredibly tiny; roughly 1 in 50 million. With that being said, many lucky winners have already emerged from the progressive jackpot space, so you could very well be the next lucky individual. However, some players would gladly sacrifice their jackpot eligibility in exchange for a higher RTP or perhaps even a lower minimum wagering limit. With progressive slots, the RTP percentage is typically on the lower end.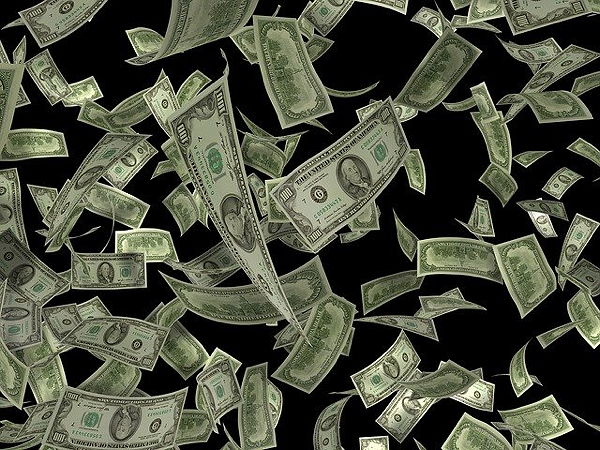 Progressive jackpots are hard to trigger, but when it rains, it pours!
4. Know what triggers the jackpot
A typical way to trigger the jackpot is to match the right symbols across the reels (such as getting 5 jackpot symbols in a row), but this can vary depending on the game you're playing. Other games, for example, will task you with collecting special symbols that count towards clearing the jackpot requirements. This is commonly observed in the kind of games that incorporate minigames. These mini events may contain skill-based gameplay; depending on how successful you are, you can win certain prizes like increased multipliers, free spins, and more.
5. Pick the right timing
Although there's nothing stopping you from playing a progressive slots game straight after someone has triggered the jackpot, you should probably wait around to seize a better timing. To clarify, believing that a jackpot will not pay out for a while after someone has triggered it is nothing but a myth. The better question to ask is – should you? Or is it better to wait until the prize pool gets larger? In the end, it's you who decides!
Conclusion
Progressive slots are a great choice for those who want to get out of their comfort zone and try something new. Can you handle the heat?