RacingBetter News

Monday 24th January 2022
Top 5 Horse Racing Betting Apps: Most Complete Guide 2022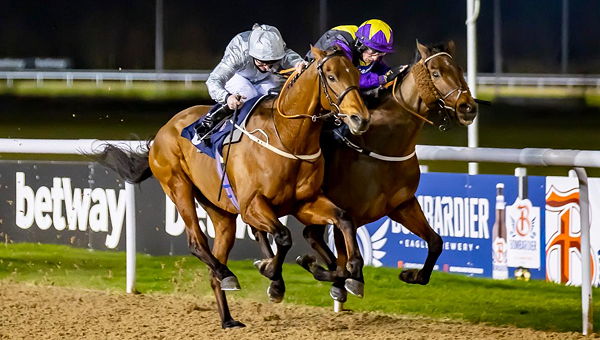 Using mobile applications is a very convenient way to interact with the bookmaker. Thanks to the development of the most innovative mobile devices, you can easily place bets on your favourite events and track changes in real-time whenever you need them. Using a mobile application is a more modern way to interact with a sportsbook of your choice than an online betting site. In addition, besides horse racing betting, you can try something else for yourself if you are a fan of any other sports.
Paddy Power Horse Racing App
This gaming hall is one of the most popular places for sports betting in the UK. And this is not surprising since it can offer you a relatively wide range of sports events, as well as a convenient navigation system with which you can find the events you need in a matter of seconds.
Also, it is worth noting that it is an entirely legal way to interact with sports betting. You can download the mobile app at:
The rating of these applications in stores exceeds 4.5, which is quite a high figure for this kind of app.
Betway Sports App
This sportsbook is another big player in the UK. You can download its app from the official store. In this case, you will find a wide variety of promo offers that can take your experience with horse racing inserts to a new level. In any case, Betway is an excellent solution to try something new for yourself because you can use the welcome bonus and try to place more bets at the expense of the bookmaker.
BetVictor Horse Racing App
One of the main features of this mobile application is that you can get an in-depth analysis of your bets and upcoming events. It will help you more accurately come up with the choice of your favourite for today. It is also worth noting that the app offer a convenient navigation system and a large selection of sporting events that will impress any fan of sports betting and horse racing in the UK.
Bet365 Mobile App
This company is one of the most experienced players in the UK market. And if you do not know where to start, then this choice will be the right one for you. As the main advantages, it is worth noting a reasonably convenient interface to understand everything and good bonus conditions to start your career in sports betting as pleasant as possible.
Betfair Mobile App
It is also an excellent option to bet on your favourite events. As well as in the applications above, you will find a relatively wide line of sports events. In addition, you can enjoy the possibility to watch matches and races live. You can also take advantage of a convenient navigation system with which you can easily find the events that suit you.
Why Do You Need to Use Horse Racing Mobile Apps?
First, it is worth noting that this option is a very convenient way to interact with sports betting. It also allows you to track events conveniently for you and quickly respond to changes in what is happening with your bet. And all that is needed to use mobile applications comfortably in the presence of a high-quality Internet connection.