RacingBetter News

Monday 17th January 2022
The Most Common Horse Racing Wagers Explained
Sports betting is an enormous industry in the UK, and events bring fans out in their thousands. Typically, horse racing is associated with dressing fancy and spending a day at the track. However, you can just as quickly place bets online from the safety of your own home. Thanks to the wide availability of horse betting, more people get to join in on the fun without having to spend a fortune on the day out. With wider availability, the need to fully understand horse betting terminology has risen. Therefore, we have collated all the most popular betting terminologies and defined them in one place below.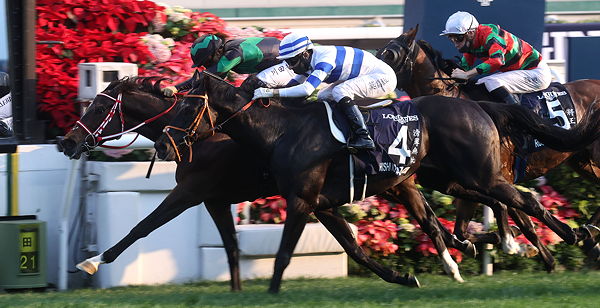 Single, Double, and Treble
Singles are the most basic and most common horse bet there is. All you need to do is choose a favourable outcome, place your bet, and hope you win. If your desired action takes place, you win the bet and bring money home with you. Alongside the single, there is the double and treble bet. In these, you choose two or three events respectively and bet on an outcome. These bets are slightly more volatile than the single because you need to win all outcomes to cash out.
You can bet on horse racing from the majority of smartphones. All you need to do is choose a reputable site from onlinecasinos.co.uk. When you are gambling online, you need to ensure you stay safe. By choosing one of the reviewed licensed sites from Onlinecasinos.co.uk, you don't need to worry about anything other than placing bets.
Accumulator
An accumulator is another popular bet type because it can yield high player returns if you are lucky. When you bet an accumulator, you group all your bets into one (there must be 4+ bets). To win the accumulator, you need to win all parts of the bet. Your stake is increased based on the odds and snowballs throughout all the bets. This means that by the time the final event happens in your favour, you could be wagering 4x your original stake.
Although you can make more money on an accumulator, you should note that there is more risk involved. When you place your accumulator, you should ensure you understand the statistics surrounding all your bets.
Trixie
Trixie bets comprise three selections across different races. To qualify, you need to make four bets that include 3x doubles and 1x treble. To gain a payout, you must win at least two of your bets. If you were to bet £1 for each bet, your treble would cost you £4. To go each way, your total bet would be £8.
Lucky 15 and Yankee
Lucky 15 bets are extremely common and involve 15 bets made across four selections. Each horse needs to be in a different race. The Lucky bet is similar to the Yankee, but there are extra bets involved. A Lucky 15 consists of 4x singles, 6x doubles, 4x trebles, and 1x four-fold accumulator. To qualify for a return on a Lucky 15, you need to win at least one selection. Your total winnings will depend on how many bets you win - the more, the better.
Yankee bets are practically the same as Lucky 15. The only difference is that you don't need to bet on the singles. Further, you must win a minimum of two selections to qualify for a payout.
Super Yankee and Lucky 31
The Super Yankee, also known as the Canadian, involves 26 bets spread across five selections: 10x doubles and trebles, 4x four-folds, and 1x fivefold accumulator. To win a Super Yankee bet, you need to succeed in at least two selections. If you're struggling to work out these bets, you can use this helpful calculator.
Lucky 31 requires you to choose 31 bets spread across five selections. In terms of quantity, take the Super Yankee and add on 5x singles. To win this bet, you need to secure at least one selection.
Heinz and Lucky 63
The Heinz bet is aptly named after the 57 varieties used in the company slogan. This is because you need to choose 57 bets, which need to be split across different races totalling six selections. You will choose 1x six-fold accumulators, 6x five-folds, 15x four-folds, 20x trebles, and 15x doubles. To win, you will need to be lucky in at least two selections.
The only difference between a Heinz and a Lucky 63 is that you need to add a 6x singles selection. You will need to win at least one selection, and the total pay will differ depending on the total win.
Each-Way
Each-way betting involves betting on both sides of an outcome, which means you will always win something. When you win an each-way bet, you will receive the win alongside the place. However, if you don't win, you will gain a part of your bet. Depending on specific betting stipulations, a non-win can apply to 2nd, 3rd, or 4th.
Match Bet
Matched betting allows people to make the most out of free bet offerings. Essentially, you can place a free bet against an outcome and match it with a bet on the opposite outcome. Either way, you will win because you will trigger the free bet. In this type of betting, you are playing a system, and you don't need much knowledge of the sport.
Jackpot
Jackpots are extremely difficult bets to win, but the payoff would be huge if you are lucky enough. All you need to do is predict the first six winners of a single event. To win the jackpot, you need to have guessed all of them correct. One wrong move, and you're out of luck.
Horse race betting is extremely popular, and there are countless types of bets to place, including some that are not mentioned above. Other entries would include flag betting and larger versions of the betting types already outlined. When you start betting, make sure you choose a secure site, think smart, and have fun.