RacingBetter News

Friday 14th January 2022
Horse Race Betting: What Does a Winning Strategy Look Like
Many fans of sports betting believe that the industry of bookmakers and sports betting started at a racetrack. And it is quite understandable - everything is simple in horse race betting: you just need to choose a horse, bet on it, and if it comes first, you win. That's quite straightforward, agree? There is no need to learn any complex rules or specs of the game, which makes horse race betting so popular with a wide audience.
In fact, horse race betting, like any other casino game, has its own nuances. If you want to improve your chances of winning, then we recommend visiting https://www.easywinnings.net/, where you will find out all the chips. You can also check the winning strategies in horse racing, and we are going to talk about them further in this post.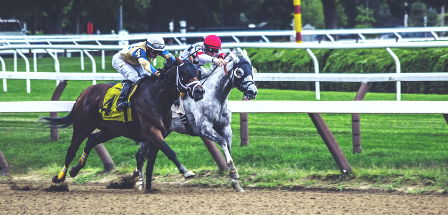 Horse Race Betting Strategies
Horse racing is a sport where bets are made according to a special system. In races, the winner is the one who comes to the finish line first. It differs from team games also in that more than 2 opponents compete here. So for horse races, bets can be made on many outcomes of the race.
So let's take a look at the most common horse race betting strategies.
Trixie - select three favorites whose odds are higher than 2 to win and bet on them (you need to select those races that will take place in 1 day);
Schultz's system - bet not on one winner but on several race participants. For example, you can bet on 2 horses with a coefficient higher than 2 for each. If one of them wins, you get a guaranteed income;
Middle peasants - you take horse races with no obvious favorites (this strategy can be used in combination with the previous one because quotes will be high for all);
Follow the money strategy - watch the odds on the races and bet on those outsiders whose quotes are falling (this indicates that other bettors are betting on them for reasons that you may not know);
Against the favorites - you place a bet against those horses whose win rate is less than 2. You can do this in life by looking at the start of the race;
Two favorites - you take two single bets for two favorites and bet on them. The approach works especially well in races that start first of the day;
Strategy for unnamed races - in races where there are 5 or more horses, the difference in odds between the first and second favorites is no more than 2. You need to bet against the favorite 3 minutes before the start of the race. And at the beginning of the race, you bet for the very same favorite (the quote will increase by 5-10 times).

Conclusion
In this review, you have learned about the top horse race betting strategies that promise you massive wins. Using this guide, you will be able to choose the strategy that suits you the most and will help you make big money with fewer efforts on your end.