RacingBetter News

Thursday 20th January 2022
How to Enjoy Watching Horse Racing from Home
Professional horse racing has been around for hundreds of years yet is still as popular as it's ever been. In fact, you could argue that horse racing is at its peak, as millions of viewers continue to tune into all the major televised events. Not only that, but thousands of punters show up year after year to Cheltenham, Royal Ascot, and all the other big draws.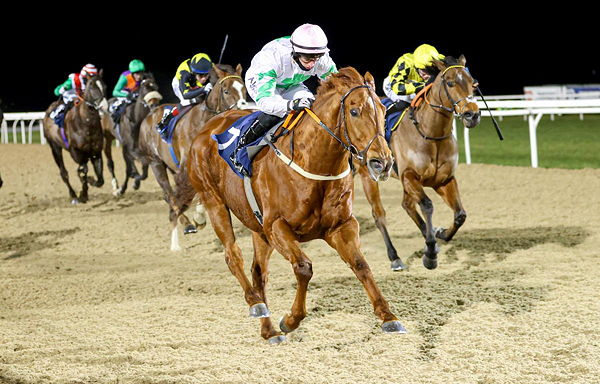 Of course, it's impossible to attend every horse racing event in person, which is why many punters decide to watch them on TV. After all, it's convenient and saves them from having to travel. So, if you're someone who watches a lot of horse racing from home, you'll want to check out these tips on how to enjoy the experience more.
But first, what are the major horse racing events of 2022?
Before we go into the tips, let's do a quick rundown of the major horse racing events coming in 2022. Get ready for them, as they're sure to be action-packed.
Cheltenham Festival (March 2022)
Grand National (April 2022)
Bet365 Jump Finale (April 2022)
Royal Ascot (June 2022)
King George Weekend (July 2022)
With that covered, let's get into the tips.
Play games on your phone
During horse racing events, there's obviously a lot of breaks and intervals in-between the action. As any punter will agree, these breaks can be a little boring (to say the least). However, you can pass the time and re-charge your batteries by playing some games on your smartphone. A great choice for horse racing fans is online casinos, which you can compare over at https://www.australianonlinecasinosites.com.
Place bets
In terms of betting, not many sports are more popular than horse racing. Punters love to predict and bet on races, especially from the comfort of their own homes. So, if you fancy your knowledge of the sport, you should place a couple of bets the next time you're watching an event. This will create an immersive and exciting experience, as you will automatically become more invested in the outcomes of the races.
Invite your friends over
Got some friends who love horse racing as much as you do? If so, you should invite them over to watch with you. This way, you'll be able to share some drinks and have some fun together as you predict who's going to win.
Plus, if you're both knowledgeable, you could try betting with each other. 
Tweet your opinions
Horse racing is a popular point of discussion on social media platforms, especially Twitter. If you have a Twitter account, don't hesitate to tweet out your opinions on race day, from which horse you fancy to win to which riders you think will flop.
In terms of volume, no event gains Twitter attraction like the Grand National, so make sure to join in the conversation on that day.
Conclusion
Horse racing is a lot of fun to watch from home – but it will automatically become even more enjoyable by following the tips covered in this article. From playing games to watching with your friends, make sure to give all these tips a try.