RacingBetter News

Thursday 20th January 2022
Things Most Jockeys Do to Prepare for a Race
Being a jockey is one of the most demanding professions in the entire sporting world, and unfortunately for jockeys, the financial incentives they are offered do not come close to the amount of commitment, dedication, and skill they show. In fact, research has shown that although successful jockeys can earn large sums of money from sponsorship deals and prizes, for every well-off jockey there are two hundred less fortunate ones. And that's not the only downside of being a jockey. Jockeys also risk being seriously injured or even dying doing the sport that they love.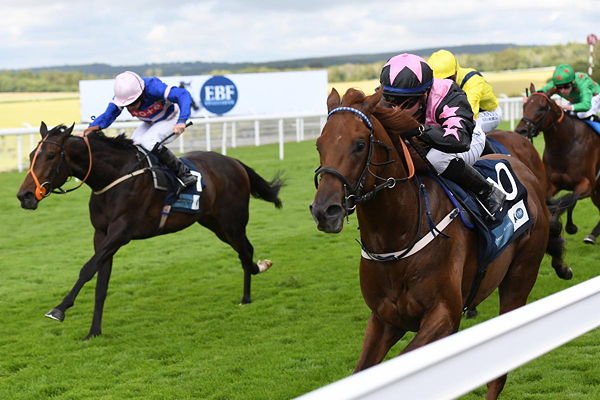 Despite all of these negatives, jockeys love their career choice. Not only do they enjoy the thrill of racing, but they also enjoy listening to the crowds cheer their name too. But being a jockey is arduous work. Jockeys have to spend long hours preparing for a big race. Here are some of the ways in which jockeys prepare for an upcoming race:
Training
Before any big race, jockeys spend a lot of time with their horse making sure that they are ready for the big day. As well as this, they also spend a lot of time in the gym making sure that they are in the best shape possible.
Nutrition
The day before a big race, jockeys tend to keep their food intake as light as possible. This helps them to get enough sleep at night as they are less likely to suffer from indigestion. On the day of the race, most jockeys make sure that they eat a carb-filled meal. This helps their muscles to recharge ready for the day ahead.
Drink an Adequate Amount of Water
The importance of drinking plenty of water cannot be emphasised enough. Dehydration can have a negative impact on the performance of a jockey as fatigue appears much quicker in dehydrated muscles. Jockeys tend to drink a minimum of three litres of water before a big race.
Mental Preparation
According to many jockeys, in the days leading up to a big race, it helps to envision what may possibly happen during the race. This helps them to remain sharp and gives them clarity of mind when the actual scenario ends up happening.
Jockeys do everything in their power to think positively before a big race. They visualise positive outcomes and trust in their own ability. This helps them hugely in the build-up to the race and limits their self-doubt.
Relaxing
Although you may not think that relaxing helps jockeys to prepare for a big race, evidence shows that it does. In fact, many jockeys will tell you that relaxing is one of the most important things they do before a big race.
But how do jockeys relax? This isn't a simple question to answer, as all jockeys are different and have their own relaxation techniques. While some jockeys prefer to spend quality time with their family and friends to take their mind off of race day, others prefer to play their favourite casino games at the best online casino Australia.
Get Plenty of Sleep
It's paramount that, the night before a big race, jockeys get enough sleep. Evidence suggests that jockeys need a minimum of eight hours of sleep to feel awake and ready to win a race.
As you can see, being a jockey and preparing for the next big race is much more difficult than you'd think. Not only do jockeys have to make sure that they are physically fit, but they also have to make sure that they are mentally fit too.