RacingBetter News

Thursday 9th December 2021
All You Need to Know About Sports Betting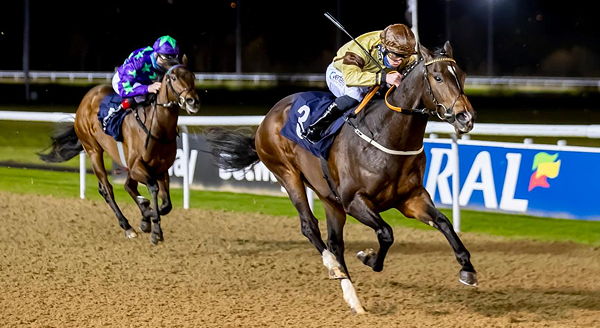 Before picking a sport to bet on, you need to know the different platforms available. Therefore, you need to find a betting site or bookmaker that's reliable to fulfill your sports betting needs. Nowadays, there are plenty of bookmakers and betting sites to consider.
Therefore, you need to pick a bookmaker or site that offers:
A wide range of odds
Unique promos, bonuses, and campaigns
Mobile-friendly site
Apps and live-streaming/betting
Excellent reputation
Before creating an account on a betting site, ensure you know the products that they offer. Most sites provide a similar array of betting products. Therefore, you need to check the available options and choose accordingly.
Betting sites offer a plethora of odds and markets. However, there are a few markets that you should consider when you are new to betting. These include horse racing betting, football betting, and basketball betting. In fact, these markets provide you with the best odds and enable you to enjoy plenty of action.
Before betting on horse racing, you need to understand the basics. To begin with, you must know the types of horse races. They include jumps and flats. Jump races include national hunt flat races, novice hurdling, hurdling, novice chasing, and chasing. Flat races include classic races, group races, listed races and handicaps. Moreover, when betting online, you ought to know how to pick winners by checking the racing form. It helps you know about the past performance of the horse.
When betting on soccer, you can easily research leagues and teams online to find out about past performances. Besides, you can find many betting sites that offer soccer betting and reasonable odds. The most common betting options include the goals scored, red/yellow cards shown, corners won, and individual goal scorers.
Basketball is another popular sport. Therefore, you will find plenty of bookmakers and betting sites offering a broad range of basketball bets. When betting on basketball, you can consider spread betting, betting on underdogs, betting on popular teams, or even betting on basketball totals.
Qualities of a Good Betting Site
Choosing a great site can be an arduous task, especially if you are new to betting. Besides, when you search for betting sites, you will come across plenty of sites that claim to offer free money on sign-up. However, this is not all that you need to consider when picking a great site.
The first thing to consider when selecting a betting site is its legality. You need to ensure that the site is fully regulated and licensed by a relevant gambling commission. Check out some reviews on relevant sports betting sites online to achieve this.
Banking is another crucial aspect to consider when picking a betting site. You need a site that will handle your deposits and withdrawals diligently. Therefore, check the different banking avenues and the different withdrawal methods. This helps you to manage your betting risk.
Nowadays, almost all betting sites offer bonuses. The most common bonus offering is the deposit bonus. This is a cash bonus that you receive during sign-up and whenever you deposit money to your account. So, check the frequency of these bonuses to know whether the site is worth your time and money.
The UI/UX is crucial when choosing a betting site. In other words, you ought to pick a site that will work great on mobile and PC. This helps you enjoy betting while quickly navigating through the site. Therefore, check the reviews to know whether the site has a great user experience.