RacingBetter News

Sunday 5th December 2021
The Best Jockeys In The History Of Horse Racing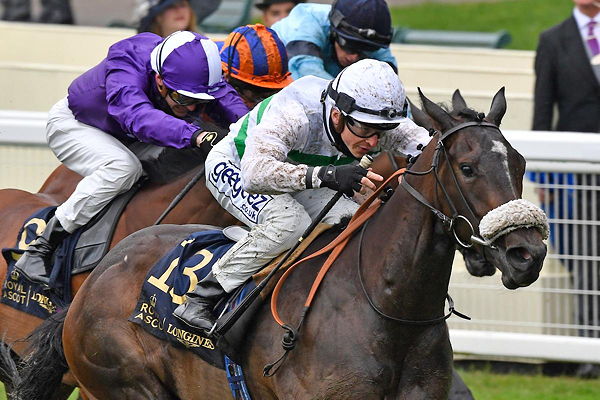 These are some of the most impressive jockeys out there who have shaped the world of horse racing.
Horse racing is widely considered an elite sport that society's highest tend to enjoy the most. While this is no longer the case, there are definitely some royal fans that are involved in the sport. Jockeys are arguably some of the most impressive figures within the sporting world. Their dedication and commitment to the traditional sport is second to none. That is why the betting industry has taken the world of horse racing by storm. Make sure that you are placing secure bets in a reliable place. The tvg betting guide helps you to stay on top of the latest stats and what jockeys to look out for. There has never been a better time to celebrate the unique bond that exists between man and horse. These are some of the most impressive jockeys that have continued to raise the bar for jockeys and make history.
Ryan Moore
Firstly, a valuable addition to the horse racing game is Ryan Moore, who is widely regarded as one of the world's leaders. He is the first choice jockey to some impressive names, and has grown up riding horses. Coming from a line of jockeys and horse trainers has its advantages, and Moore has even ridden horses for The Queen of England.
William Buick
William Buick is a British-Norwegian addition to the record books, who has an impressive series of awards and global race wins under his belt. Buick is recognized across Europe for setting the standard and has multiple Breeders' Cup victories. Buick has frequently been a direct competitor of Moore, and the pair are definitely going to make a tight competition in the next season of races.
Frankie Dettori
Another European with an impressive record and even more substantial global fanbase. Dettori has seen victories in Singapore, France, Germany, Turkey, Australia, and Canada. The Italian regularly plays for the UK, and has widely been regarded as a valuable asset to horse racing, as seen by his MBE recognition. He even has his fair share of Breeders' Cup victories, and has ridden more than 3,000 winners in the UK.
Russell Baze
More historically, Russell Baze has been a big influence in shaping the art of horse racing and continuing to raise the bar. The Canadian jockey has a place in the Racing Hall of Fame, and totals 12,842 career wins. In spite of being retired, Baze still holds the record for the highest number of races won in North American horse racing history. His strike rate is 25% and Baze definitely played a part in the history of horse racing through creating a very high standard for future jockeys to strive towards.
Laffit Pincay, Jr.
Another impressive profile comes from one of the best jockeys of the modern  world. Laffit Pincay, Jr, retired with a substantial 7 Breeder' Cup wins and is still in third place in the world even at 74 years old. Pincay has been an especially monumental name for modern jockeys, as the Laffit Pincay Jr Award is annually given to someone who has shown impressive amounts of determination, integrity, and dedication to horse racing in Inglewood.
Bill Shoemaker
A jockey who wasted no time in dominating the Kentucky Derby is Bill Shoemaker, who won eleven Triple Crown races over the course of four decades. Shoemaker has been honored in several halls of fame, and there is even an event named after him. The Shoemaker Mile Stakes carries a purse of $300,000, and there is even a life-sized bust of the jockey. If that wasn't enough, Shoemaker held the record for total professional jockey victories for twenty-nine years!
Lester Piggott
With nine Epsom Derby victories under his belt, Lester Piggott is widely known as one of the best jockeys for flat races of all time. While most of his career wins took place on home turf in the UK, Piggott is known for never holding back and even cracking the whip when needed. Piggott has even been depicted in popular culture as a caricature and mentioned in some songs. Van Morrison mentions the jockey by name, and he has had his fair share of famous encounters. 
When considering the role that historical jockey gains have played in the modern world, it is definitely worth looking at the world of horse racing on a global scale. Some of the most monumental jockeys have been born abroad, and most of the jockeys today have grown up with horse racing or even training in their blood. In order to be successful, jockeys need to be strong, agile, determined, and motivated. They must also have a respect for horses that is unmatched by other sports. Some of the jockeys above have been particularly instrumental in making the history of horse racing, while others are a result of being born into the sport.