RacingBetter News

Friday 19th November 2021
Is Using Drugs in Horse Racing a Real Problem?
Unfortunately, athletes falling victim to drug abuse in popular sports isn't a new issue. It is something that has been around for a long time. In this article, we're looking at jockeys and whether the use of drugs in horse racing is a real problem.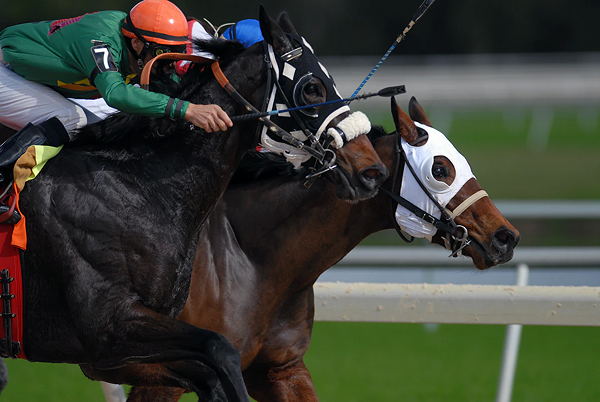 Jockeys who have or are currently facing investigation or prosecution for drugs all admit to using them as a coping mechanism for mental health issues. This prompts speculation that drugs in the horse racing industry might be due to mental health impacts.
So, is using drugs in horse racing a real problem and, if so, what is the cause for it? We're going to find out, so keep reading to learn more…
What Drugs Are Prominently Used in Horse Racing?
Cocaine in horse racing tends to be more commonly used than any other type of drug, with many jockeys being caught with cocaine in their system. The legal threshold for riding with cocaine in the system, set by the British Horseracing Authority (BHA), is 150 ng/ml.
However, there are some other instances where other drug and substance abuse has occurred, such as the use of cannabis.
4 Cases of Drug Abuse in the Horse Racing Industry
Adrian McCarthy
Jockey Adrian McCarthy tested positive for benzoylecgonine, a metabolite of cocaine, on the 15th of October 2020 at Chelmsford races. The result showed there were 150,300 nanograms per millilitre, and he was 1,000 times above the cocaine limit. He was given a six month ban as a result of this.
McCarthy explained his reasoning for taking the drug was due to mental health problems, admitting he had used cocaine four or five times. He admitted he had a drinking problem and had also attempted to take his own life.
William Carson
Jockey William Carson failed a urine drug test after discovering he was more than 10 times the BHA set limit. With 1,750 nanograms of cocaine per millilitre of urine, Carson was given a six-month ban.
Carson has been battling depression for a number of years, and let on that he started using the drug as a way to try and cope with his depression.
Levi Williams
22-year-old jockey, Levi Williams, failed a drug test at the Wolverhampton races on the 29th January 2021. Here, it was found that he had traces of cocaine and cannabis in his system.
Oisin Murphy
25-year-old jockey, Oisin Murphy, failed a drug test on the 19th July when it came back saying there was cocaine in his system. Originally, he was facing a six month ban, but he denied ever taking the drug, explaining he had a sexual encounter with someone who had taken the drug. After a hair sample was taken, it was found he did not have it in his system. Although the ban was not removed, it was reduced to three months.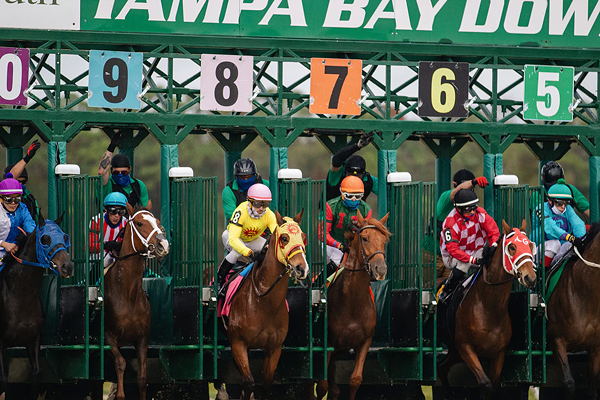 What are the Penalties for Positive Drug Tests?
Whilst the BHA set out a guidance for penalties on their website, they aren't necessarily exactly followed. Some jockeys receive harsher penalties than others, depending on how much of the drug is found in their system and whether it is their first positive test.
With the increase of positive tests over the last couple of years, the BHA is making it known that the current penalties are likely to be increased.
How Are Jockeys Drug Tested?
The BHA coordinate drug testing for jockeys, and this also involves alcohol testing to ensure that racing is done in a safe environment for everyone involved. There are a number of types of drug and alcohol tests, including:
Breath Testing
When the BHA decide to do testing on jockeys, it is done on a random basis, meaning any jockey can be selected during any of the race fixtures. If a jockey fails the test twice in one day, they will be eliminated from racing that day.
Urine Testing
On a urine testing day, jockeys are selected from a random ballot or for a specific reason. This can only detect for three days prior, so if a jockey had taken the drug in that time, it would show; anything prior to those three days does not show on a test.
Other Methods of Testing
The BHA revealed, in 2019, that they were looking into hair testing, which can detect the use of drugs up to three months prior. However, the COVID-19 pandemic has put this on hold.
Instead, earlier this year, the BHA, in collaboration with The Professional Jockey Association (PJA), did a two-month pilot of saliva testing to detect banned substances taken by jockeys. They explained that the saliva testing on the day means that if a positive test comes back, the jockey can be stood down from racing. This protects other people involved, helping to crackdown on the use of banned substances.
Any jockey that has tested positive for banned substances previously, or has been convicted of an offence relating to drugs, could be subject to enhanced testing.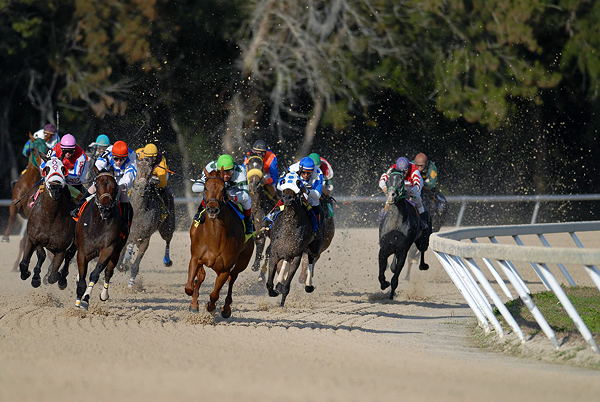 Drugs in Horse Racing Isn't a Problem YET
Over the years, the rate of positive tests has risen, with 2015, 17 and 2018 seeing eight positive tests overall, the record of six positives in 2016 and five positives in 2020.
From this article, we can deduce that the use of drugs by jockeys in horse racing might not necessarily be classed as a problem yet, with only a few cases of positive drug testing each year. But, it can be seen that the numbers tend to be creeping up, leaving speculation that it could become more of a real problem in the future.